I don't do Wincest but C'MON!! The Wincest-ers are going to have a field day! Sam's "Get out of me!" Dean calls Sam a prude. LOL The fandom is going to explode. Anyway, looking forward to this ep! I miss this show.

**

Jakey getting coffee in LA and looking damn fine doing it.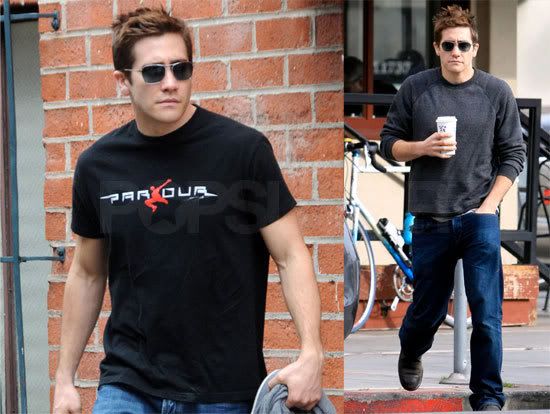 It's being reported that Jake will be in the movie musical adaptation of Damn Yankees. THERE IS NOT ENOUGH SQUEE IN THE WORLD TO CONVEY MY HAPPINESS.

**

The Ruby in the Smoke by Philip Pullman 25 / 50 8,423 / 50,000

The last time I finished a book was back in Oct 08! Ahhhhh, it was good to dive into a book again.