Entries by tag: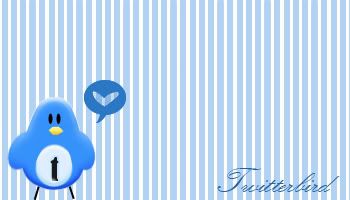 how do you do.
I was attempting to look for a nice icon of twitter to use, but I failed to find any so I decided to draw my own! I only took half an hour to draw this, what an improvement! Haha. If you scrutinize this drawing, you'll find that the beak is actually lopsided. ): But ohwell. I figured out how to make it look 3-D-like by myself without using tutorials! Heh heh heh. [:
If my settings go well, everytime loudtwitter ships tweets to my LJ this userpic would show up! ♥
After my A Levels end, I think I'll spend half of my life on the computer and the other half sleeping! My twin and I agreed that the world would never see us again because we'd be too lazy to step out of the house, and there're too many kickass things to do on the computer! :D I can draw, play maplestory, play RO, play sims3, use LJ, watch JE videos, watch dramas, go back to fansubbing(!!!!), learn new photoshop tricks............
HAHAHA I LOVE MY LAPTOP. (Y)
Anyway anyway anyway! HAPPY BIRTHDAY TO RYO(♥) AND THE BEST BROTHER ON EARTH(♥♥♥)! :D
(
reasons why my brother is like my boyfriend
Collapse
)
My sisters and I have a very awesome theme for this years' birthday! More tomorrow.
Drawing on photoshop has got to be the ultimate stress reliever! Heh heh. Today I attempted to draw the Twitterbird:
Current Mood:

chipper
The Women
, which is an awesome show, till the streaming site refused to load it any longer, and then I went to search google around for cool photoshop tutorial things and in the end.
this website
is very cool and interesting! Teehee.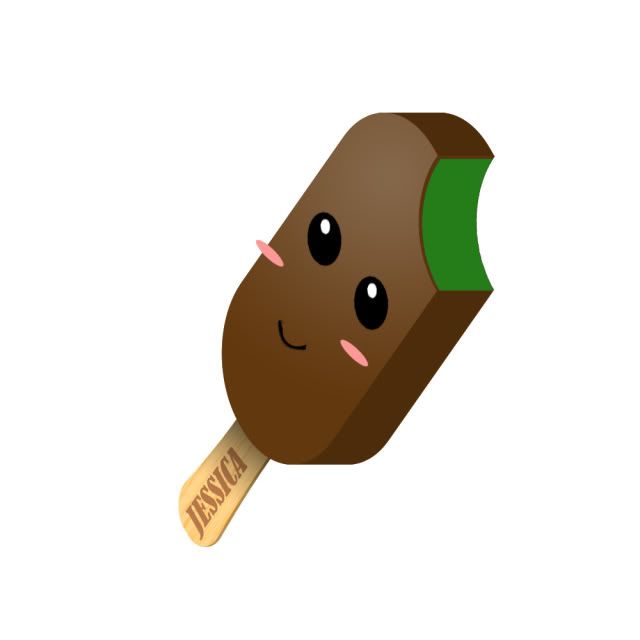 This darn thing took me 100 years to draw because I didn't want to follow the tutorial exactly and tried to tweak it a little. Anyway! Doesn't chocolate coated green tea ice cream sound just like the best idea on earth? (:
Have a Good Friday, everyone! (No pun intended :B)
All my silly bimbo friends are all very lazy to move/plan our supposed chill-out day so I've been lazing around for the longest time! I watch 2/3 of
Current Mood:

chipper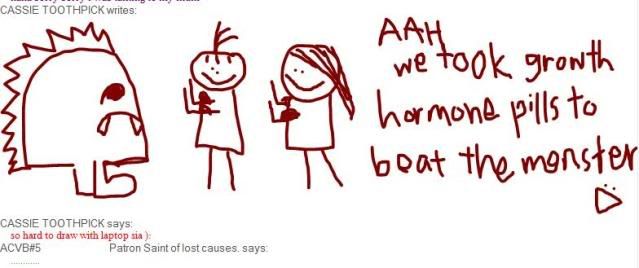 After 1 year, I think we are all so retarded! Though we all barely speak anymore I'm still glad I met you all! (:
I have barely done any work at all since the tests end! Why am I like this! Procrastination is not the answer!!!
Ah I will think about doing work tomorrow. Haha. (:
Current Mood:

chipper
Heh heh my wonderful best friend randomly went to my house today (while I was out, boo! ):), and helped me sort out all of my worksheets by subjects and placed them nicely in my drawer! Then she hijacked my computer and changed my wallpaper to this:
(you have to right click and see the whole thing!)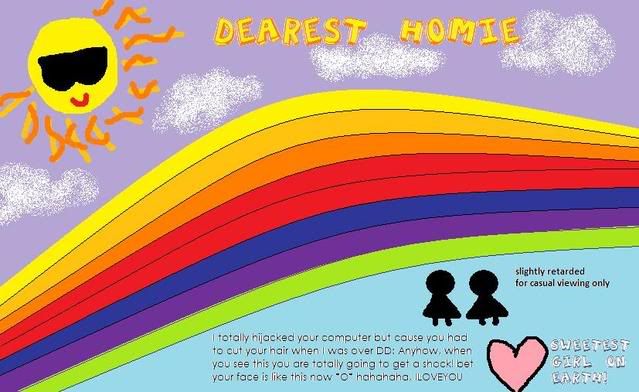 "Slightly Retarded For Casual Viewing Only"
LOL WTF WTF HAHAHAHA. ♥
Teehee you are so wonderful I love you love you love you!!
Even though I wish I was the one who can bring you back home and make you wait while I have piano, I guess it's still awesome that somehow we are still connected. (:
OH, AND THIS IS A PICTURE OF DEBORAH MY BEST FRIEND: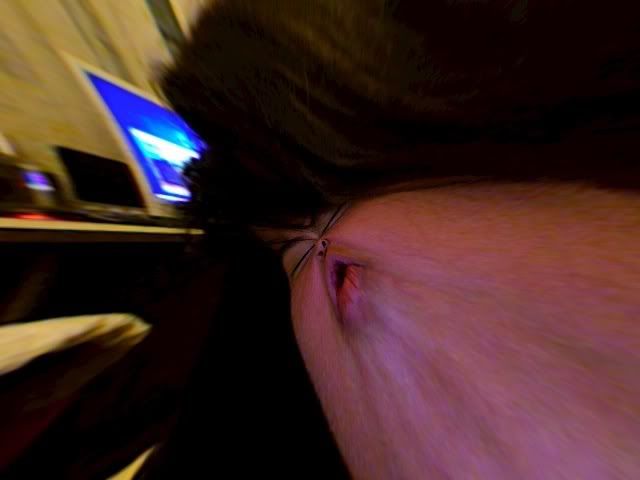 ... though I'm not sure if she'll still want to be my best friend after I posted this photo. AHAHAHAHA!
/is in an extremely good mood
DEBORAH LIM YOU ARE THE SILLIEST, RETARDEDEST, FUNNIEST, AWESOMEST, CUTEST AND WONDERFULEST GIRL EVER! ♥♥♥
Current Mood:

chipper
Jana and I signed up to be station masters and our station happened to be the last one for all the groups! Everyone was so slow that no one made it to our station in the end, so we spent the whole day eating/chatting/taking photos! Heh heh. It was like the school gave us a free day for a picnic! :D And I think the bimbo gang should go on adventures like this one day! (:
I made a new friend today too! (: She was a councilor who randomly joined us at the station, so we randomly chatted with her. She has a twin sister too! And she's in air rifle while her sister is in taekwondo, and her sister used to be in the band! How awesome is that! I am in the band, my sister is in air rifle, and the both of us used to be in taekwondo! Haha! Oh and she has the same phone as I do! :D
Speaking of twins,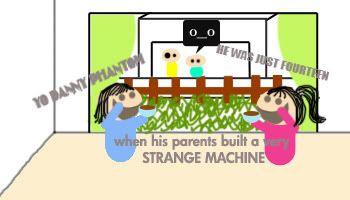 A random drawing of what happened to my sister and I that day.
We were randomly carrying our bowls for lunch, and screaming the danny phantom theme song at each other (yes I know the entire song!), until we realised that the curtains were not drawn and our neighbours were
looking
staring at us as if we were freaks. D8
OH, and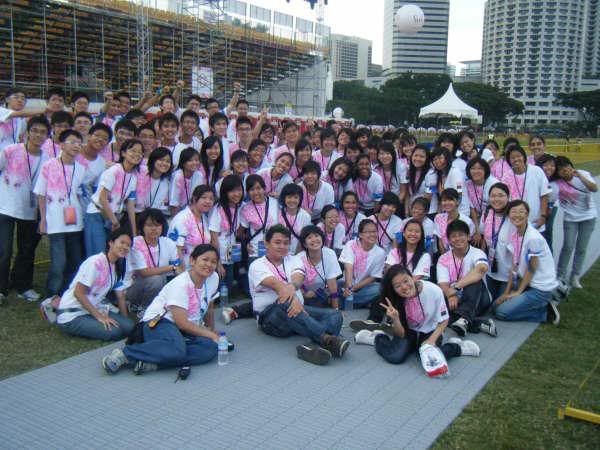 Chingay! This is the whole of sector one! I think you cannot spot me, Lynnette and I decided that we were very tall and went to stand at the back of the group. Hahaha.
AAAND,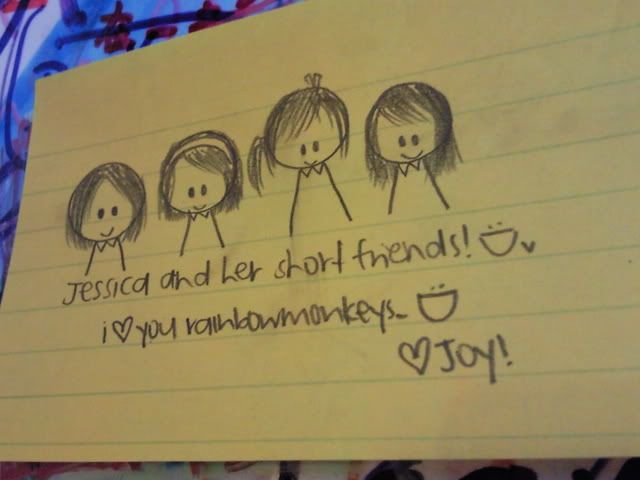 JOY IS LOVE! (: My friends and I went to a restaurant and pasted this on the side of their fridge(well it's one that allows graffiti on their walls) and joy happened to see it! It's called fate, my dearest One and Only! ♥
Oh and today was a vvvv bad day because I have detention tomorrow and have to miss performing for the band exhbition!!!! D<
Well at least I managed to get quite alot of practice with Ximin today. Yay! (: I am unbelievably tired now, but somehow very happy! [:
I am supposed to be doing work and getting sleep for the first time in awhile, so I think I shall! (:
Today was a good and bad day at the same time!
Current Mood:

chipper