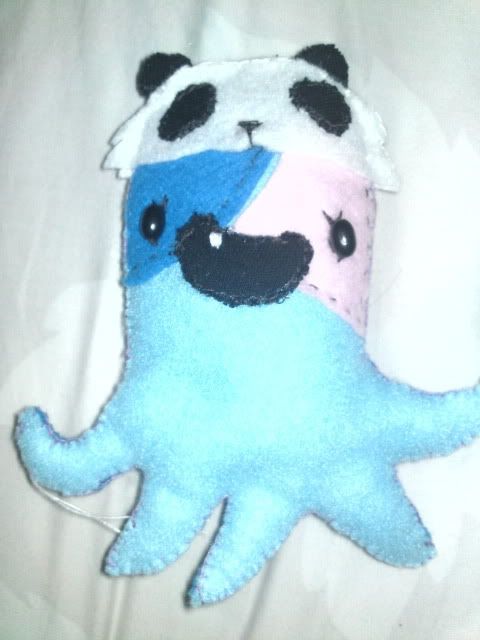 Hiya everyone!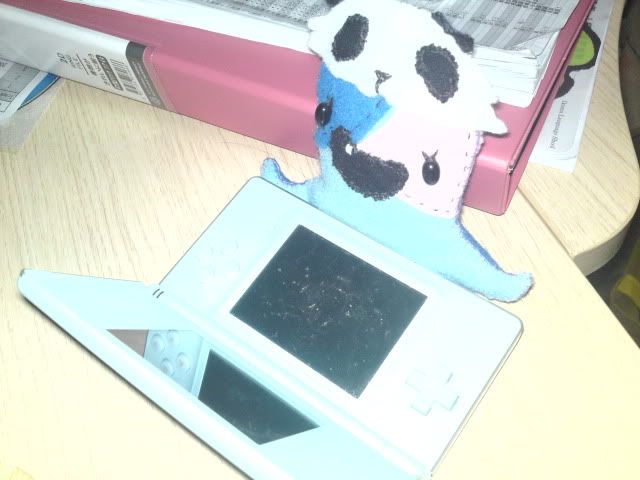 Jessica likes her DS. (see how scratched the screen protector was when I got it? ): I got it a new one though!)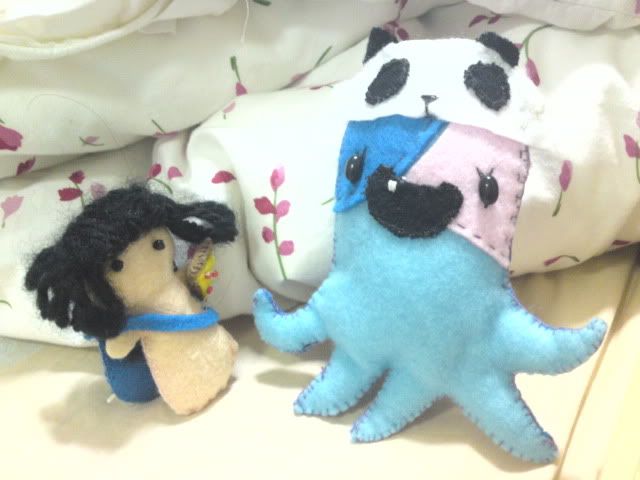 Jessica (mostly) likes her twin sister, and she insists that they look very alike.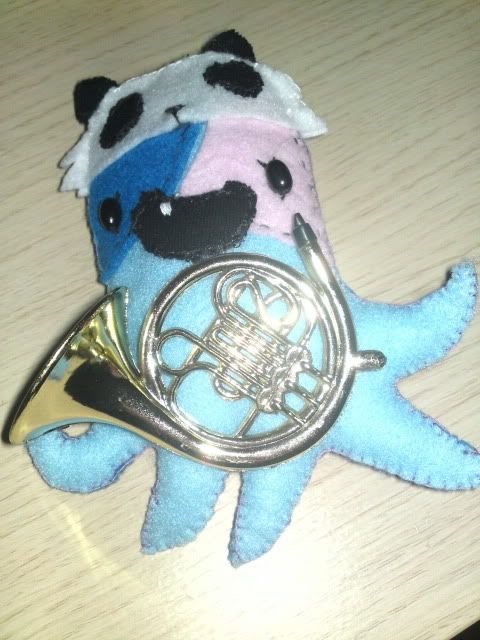 Jessica likes playing the horn! (eh, this is from my French Horn Air Freshener. What?)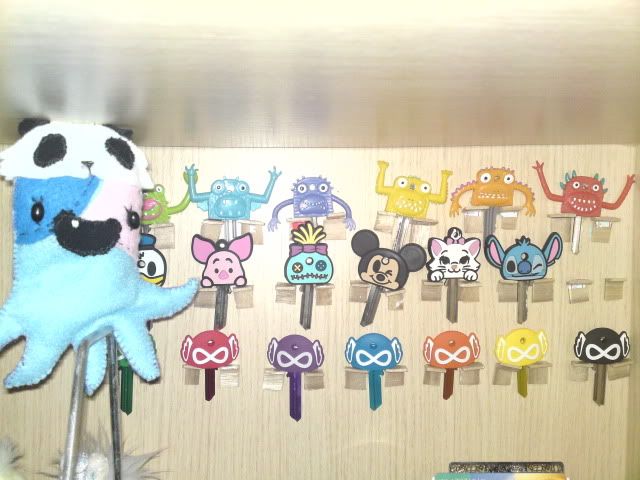 Jessica likes keycovers.

Jessica likes sewing. (yes, her colours on the front and the back are different~!)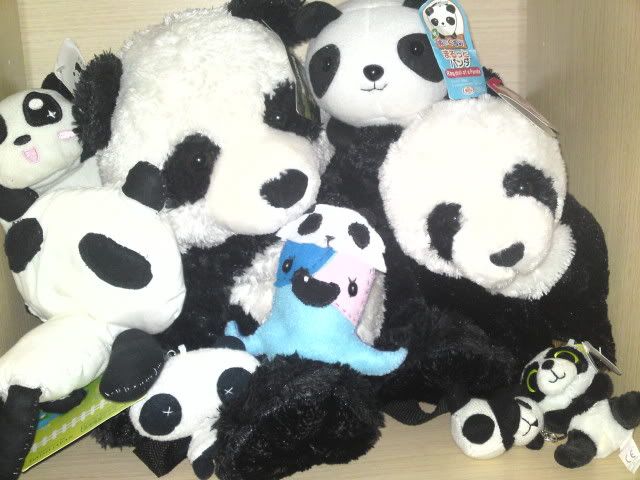 Jessica likes pandas!



but most of all,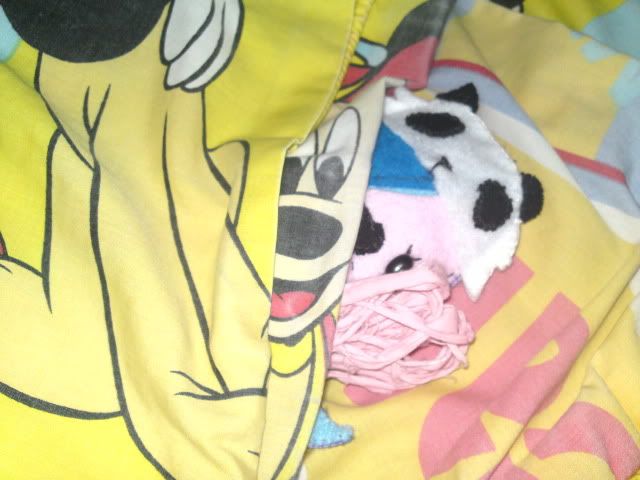 Jessica likes hiding under her blankets, hoping no one notices her, so she can sleep the day away.



Hahaha. I took all these photos a long time ago when I was staring at the Monster for no reason. Yesterday my twin discovered them, so I decided to post them up. My awesome friend(
q_uagmire drew me a monster a while back, and I sewed a doll out of it. :>

Day 25: Your favorite j-pop music video


Link:


Your Seed! Absolutely nothing to do with the fact that it was the theme song for Kungfu Panda(which is one of my favorite movies, haha.) I just like it the most because I think they put in a real lot of effort into filming this, and it turned out pretty damn awesome. It also has the best making ever.
Day 26: Your favorite body part of your bias.

His cheeks!!! They make a rare appearance one in a while. (:


I like his hands too, they really are pretty as a girl's, and he is very proud of that fact HAHAHA.

Anyway since they came from the same clip, here's a screenshot of the one-sleeved wonder.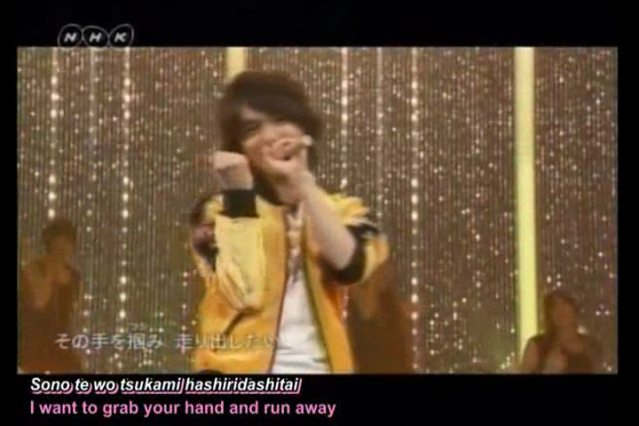 Performing on a TV show that is broadcasted worldwide, looking this lame. ♥



I'm too lazy to download the HQ version. Meh.

Yesterday was my sister's university's RAG and FLAG day, and there was a display of huge floats and dances presented by each of the faculty. My twin asked me to go with her, so I ended up crashing the event. Hehe. It was really pretty cool, except that it was waay too warm, my sister;s faculty is too bigass! And we seriously turned unto circus exhibits with everyone gawking and pointing at us, no matter where we turned. D': Very odd experience.

And, hurray! for enthu scholars who organize barbeques for us and invite the staff properly so I can go up to them and ask them questions. Yessah! Good Job :D