Panda Soft Toys. Biggest Panda Bag from Amanda, Flattest Panda from Grays, Cheongsam Panda from Twin Sister, Smallest Panda Head from Joy and Jana, Fake Panda from Grays as well.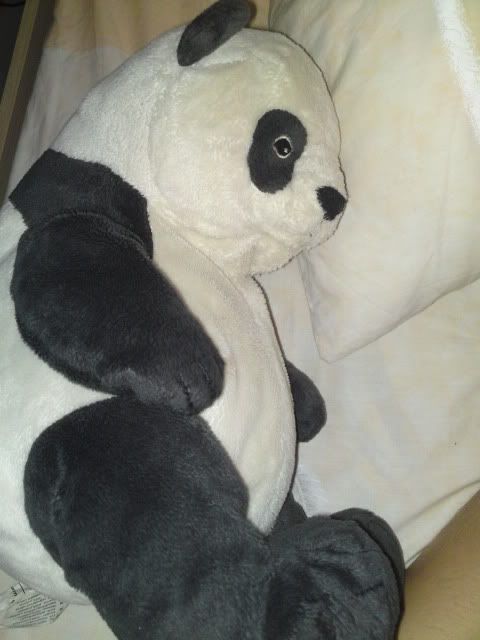 Joe ALWAYS has to make a special appearance.

Panda Figure from Cool Vending Machine in Hong Kong.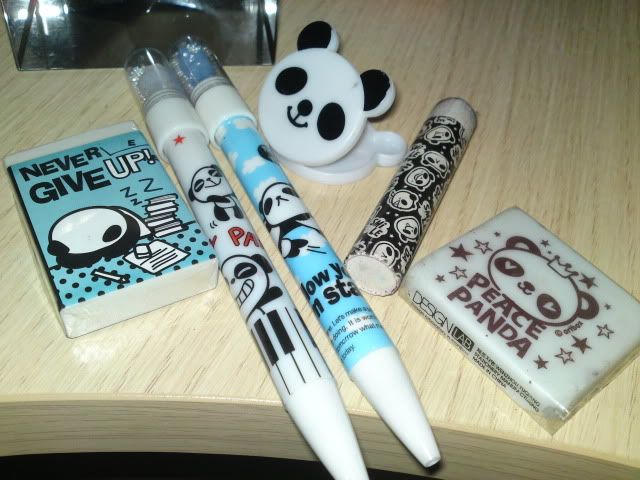 Panda Stationery. Leftmost Eraser from Jamie, Rightmost Eraser from Twin Sister, Clip from Flora.

Panda Pen Holder, from Twin Sister. Another Clip from Flora.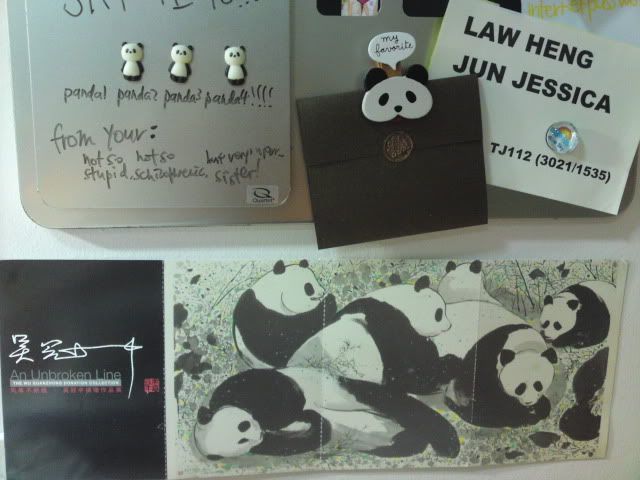 Postcard from Grays, Clip from Twin Sister and Magnets from Elder Sister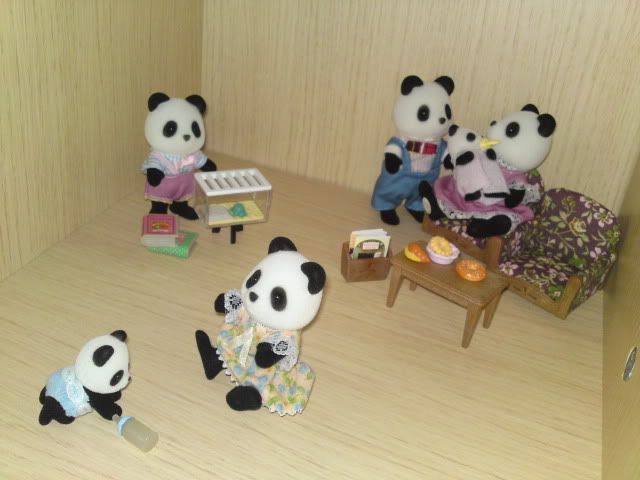 Panda Display. Babies from my Twin Sister, the rest of the Pandas from my mum.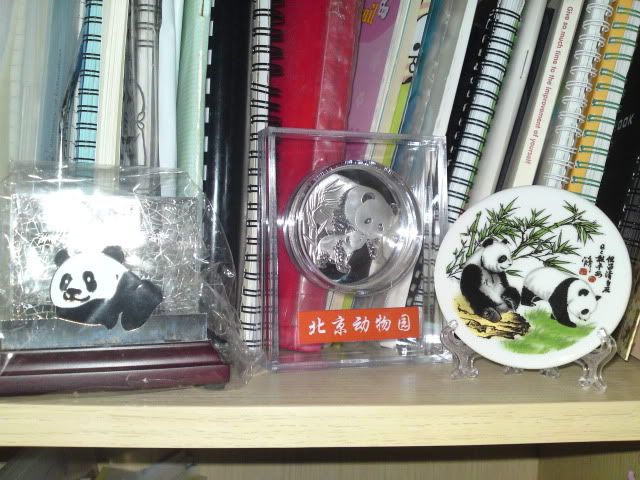 Panda Namecard holder and Various Nonsense from my parents.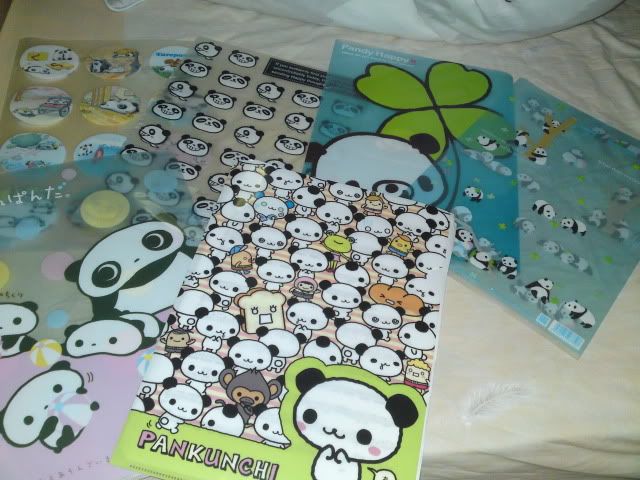 Panda Files. Tarepanda one from Grays, the one with 1000 heads from Twin.

Panda Nonsense! From my mum. You should scutinize every, single figurine to realise its full cuteness. :D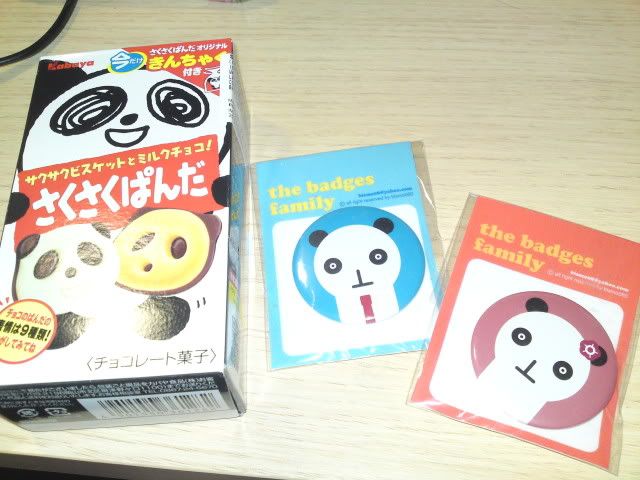 Panda Cookies from Charlene, Panda Badges from Jana.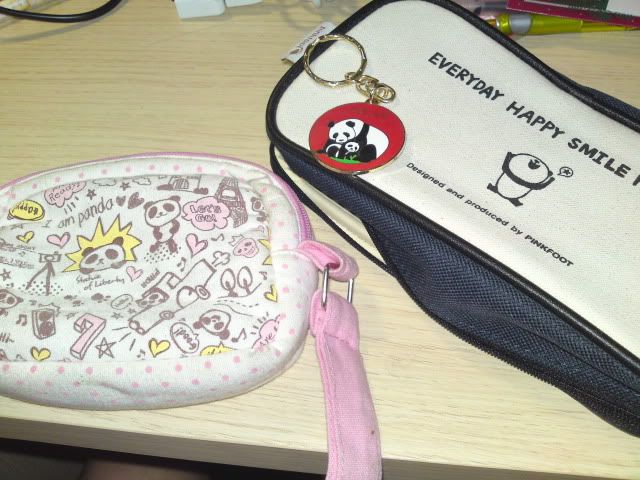 Panda Pouch, Keychain from my mum and Pencil Case from Joy.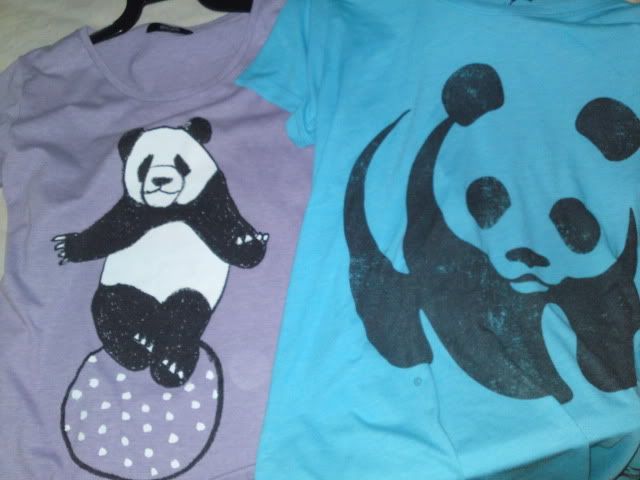 Panda Shirts. I have one more from Jana which is lost in my cupboard ):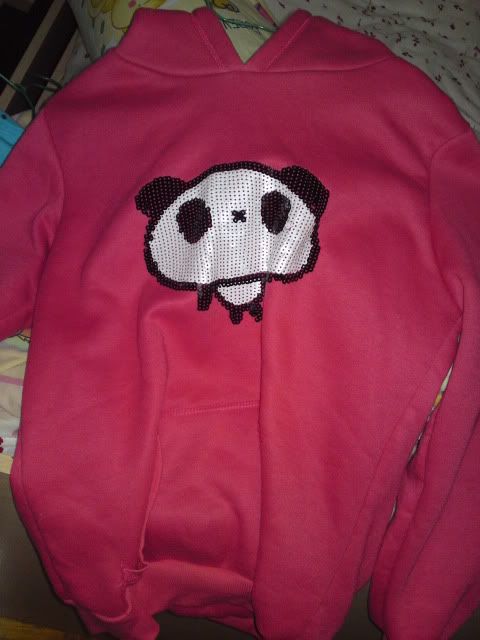 Panda Hoodie, from my Bimbos.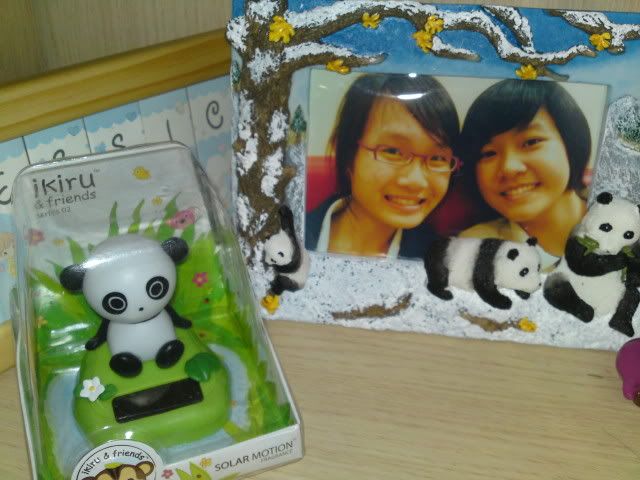 Panda Headshaking Thing from Cheryl, Panda Photoframe from mum.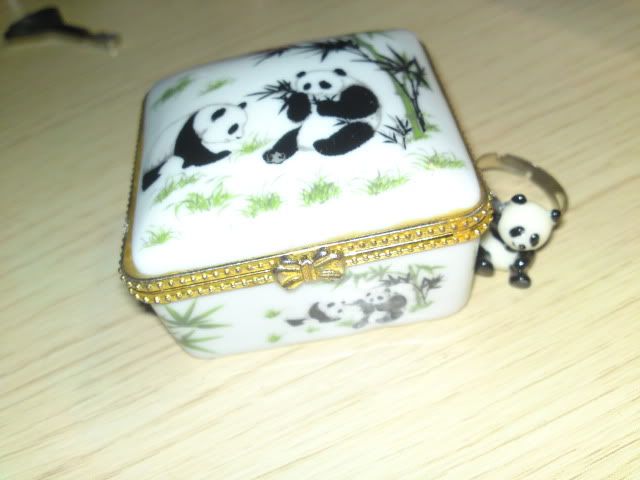 Panda Ring with Charlene in a Panda Jewelery case from Twin

Panda Toothbrush Holder from Leon.

Panda Socks from Joy and Amanda, and a Panda Bathscrub(wts did i buy this?!)

Panda Stickers. Leftmost from Fwish and Grays



I still have Panda Notesbooks and Panda KeyCovers and more Panda Photoframes and Panda Keychains that I've yet to post 8D


Like I said, I am not obsessed with them, I only have a mild interest in them.

OH WHO AM I KIDDING

PANDASPANDASPANDASPANDASPANDASPANDASPANDASPANDASPANDASPANDASPANDASPANDASPANDASPANDASPANDASPANDASPANDASPANDASPANDASPANDASPANDASPANDASPANDASPANDAS
AHHAHAHAHAHAHAHAHAHHAHAHAHAHAHHAHA ♥♥♥♥♥♥♥♥♥♥♥♥♥♥