It's titled the Untold. I recently emailed an author of a book that I just read because it reminded me of the story. for more about this, go to http://roundletters.blogspot.com.




bolded are the ones i am definitely going to make it to.

sept 12 -- girl talk [15]
sept 13 -- the mission district [?]
sept 18 -- rilo kiley [21.50]
sept 19 -- noisettes [13]
sept 20 -- grizzly bear [16.50]
sept 21 -- okkervil river [13.50]
sept 25 -- iron and wine [25]
sept 26 -- josh ritter [?]
sept 29 -- great lake swimmers [15], rocky votolato [10.50]
oct 1 -- black rebel motorcycle club [24.50]
oct 2 -- beirut [20]
oct 7 -- ted leo and the pharmacists [15]
oct 8 -- the national [17.50], hot hot heat [?]
oct 9 -- voxtrot and the 1990s [14]
oct 10 -- klaxons [17.50]
oct 15 -- !!! [15], spoon [21.50]
oct 16 -- motion city soundtrack and mae [23.50]
oct 18 -- architecture in helsinki [17.50]. justice [?]
oct 21 -- the new pornographers [22.50]
oct 26 -- rogue wave [12.50]
oct 31 -- the go! team [18.50]
nov 3 -- malajube [12]
nov 10 -- battles [15]

if you need to know where these shows are, look them up or ask me.
also, let me know if you are going to any of these!
so excitteeeed.


stoked for the virgin festival next weekend! smashing pumpkins, m.i.a., mute math, paolo nutini, k-os, metric, stars, tokyo police club, arctic monkeys, interpol, and editors!!!! yaaaaaaaayyy. also spending quality time with carolyn, jill and her hot montreal friends the mission district and erin!!! :) amazing.

this weekend consists of ikea, drinking, helping friends move in, reuniting with friends, and dreading the start of classes.

today i got hit on on the way home from seeing friends downtown by some horny muslim teenager/dude.. i was freaked the entire way home to come home to realize theres a safer route home by explorer-vanessa and that my friend had an even worse encounter on her way home from seeing me. yipes, toronto.

taylor stayed with me for a couple days and it was awesome fun! :] yesterday it was so hot we managed to watch three movies, it was fun.


seeing as we're going to ikea sort of early tomorrow i should probably get to bed. peace and love.


ps toronto, due to your amazing concerts in just two months, i love you very much so.
so after having a minor heart attack seeing that tickets i wanted at rotate this were sold out i checked ticketmaster and saw they werent. but then i found other shows i wanted to go to, and this is after finding more shows just last night. so here is my updated concert list and basically the list that will lead to my debt. but the good thing is, theres only one on the list thats $25 and no others are over. (not including ticketmaster charges *shakes fist at sky*) how amazing is that?
this weekend was one of the first times I really discovered Toronto's trendy life.
and I have lots of pictures to show for it.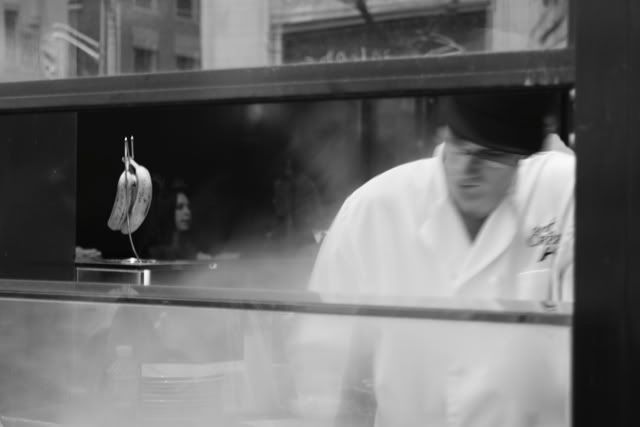 i stand here in the dark
awaiting my bus stop.
fidgeting my feet and twirling my hair between my fingers.
alas, where could it be?
i must get back to my life, you see.
i need to get back,
but i don't know what stop to get off at.
all these voices dance around my head
their eyes following in every direction.
they. won't. leave. me. alone.
but i am lost without them.
chaos can't exist without them.
bliss.
the pathetic excuse of stress.
breaking out of a skin; a kin to me.
blue-grey shadows settle right ahead.
i seriously don't know where to go,
and there is no one,
nothing,
no map or sign, anywhere.
strange disposition allows for me
to follow wherever i please...
to write now is to die now.
i. can't. do. it.
beyond expectations of them and you
and myself...
it's 30 percent opaque,
and it will take an earthshake
to grasp it.
my neck is sore
from leaning against the glass for too long.
the glass
will shatter.
my life
will be scraped, torn apart in pieces.
you. wanted. it. that. way.
or did i?



as i was walking down Yonge today with my "walking down yonge" playlist on my ipod all stressed from the day's work, i saw a crowd forming inside the Edge 102.1's buidling. I cross the street, excited, because hey, crowds are good. I see a man with long straggly hair and a hat but he was turned around, and i hear a girl yell HEY BECK, HOW ARE YOU!? I spaz, take two pictures (horrible) and walk to the bank all happy. I return, he had done nothing while i was gone, so i got to stay, watch the whole thing, take more pictures, and just be uber happy i live in the fucking awesomest city ever.

and then spent the night not doing homework, again, but having girltalk and awesomeness.


tomorrow, i crack down and study. ahhhhh.





its getting more and more clear everyday that this is my place to stay.
am i that easy to forget?
seriously.



drop your things girl,
the goin's gonna get tough.
find the few you love,
and the few that love you back.
no matter where they are,
you can stick it through.
but it all depends... can they?
nothing ever stays the same.
if theres one thing to have learned this summer
and be sooo grateful for realizing it,

it would be that middle school and high school
really didn't mean a thing.
and it shouldn't.
the only good thing to get out of it
are the few true friends
that will last you a great lifetime.


thats all that matters to me out of the past 8 years.
and ive done good,
ive made great great great friends i could never ever trade,
through finding out who i can and cannot trust,
it all fell into place.

so to everyone whos yet to finish highschool,
whatever. dont care what other people think of you,
youll be so much more comfortable that way,
and you wont see most of those people after school anyway.
just go in your sweats to school every day
and smile at everyone just to make them feel bad.


for some reason, this just makes me really happy.
even though im completely overwhelmed
at how much ive grown up this year.
i feel really old... ahhhyeeyeee!


6 days, im overjoyed. more plans in toronto have been added.
and ive even got planned visitors already. awesome. =]
i'm so completely overwhelmed right now,
i can't shake it.

when you think 2 weeks,
you think of when your science project is due,
or when a good movie or CD comes out,
or planning a party.
something small and coming up quick.
you dont think of packing up everything and leaving
in 2 weeks.

i cant wrap my head around this thought.



... god, im going to miss you guys so much. :(

i know im acting like im leaving forever,
but you cant blame me for thinking that it sure feels like it.

im going to do my best to come back for shows a lot
and see most of you there. so that will help.
but my best friends are all scattered going away now,
its not cool. =[

im excited to start over but god im scared.
today was so depressing cleaning out drawers,
finding birthday cards from when i turned 12,
pictures of me and my old best friends cate and eliza,
my beanie baby club membership card (wtf),
pictures of malte,
etc.
it was too hard, i had to stop cleaning.
its going to take forever to clean out my room. ugh.


15 days.<3

also, i will be in long island saturday-tuesday.

and my new school email is jessica.lewis@ryerson.ca,
send me email! wooo!

and august 9th at darien lake was one of the best days of this summer.
i'll miss you kayla! i already dooo.
i just realized that all i've ever really had from guys or just people in general


are just words.

all i have to keep me going are plain and simple (confusing and twisted) words.

in some cases i love that, because you know me,
i'm a writer. that's what i deal with, those silly words.

but at the same time... there are other things in life
that can be spoken without using words.
(ahem, thats where photography comes in).
but then in real life... what do i have without them?

//ceasefire.

i've been thrown off course by myself.




here comes the "blarghness".
cheers.


i can't wait to start all over,
but im actually going to miss this.



once again,

feeding on pain.

what do you do when everything feels rejected?

(i cant spend these nights upset anymore,
and every morning i vow not to,
and every night i find myself upset for a reason
i shouldn't have gotten involved with.)


why. why. why.





toronto trip entry coming soon.
the only thing that keeps me occupied.
i feel like i cant let myself have enough happiness.
there's something about looking out of my window
and seeing hundreds of fireflies light up my yard.
in a better sense,
it was peaceful yet chaotic but it seemed just right.
they fly all over, only blinking their light,
running into each other and just being in plain darkness.
but for a split second, everything in their world can be lit up.
i wish that when i was a kid, i got to catch one in a jar,
just to look at it in wonder.

our lives are kind of like a firefly's.
we cannot deny that we're always in the darkness,
or at least most of the time.
but there are always moments that will light everything up,
even if it just goes back out.
how do you handle that?

when life is complete chaos,
or at least in your mind...
what brightens it for just one second,
making everything seem okay?
but what takes it back down?

i think if we discovered a way to harness this light,
there's less chance of being in said darkness.



i say this as some sort of explosion goes on outside... oy..
its not the 4th of july yet ,people.
im not looking forward to that day...
who would i spend it with?
some are a bit complicated, if you will...
i remember last year wishing that the boy i liked then
would have been with me. that never worked.
nor will it this year...

distance bites my ass, it already does, surprisingly.
especially when im right here, just waiting.
it just lingers, hovers, ready to launch its attack on me.
never, ever, is anything 100% right, even if it's for a glimmer of a second.




why do you drive me so crazy?



-"countdown to the dissapointment"-
do you not even SEE me,
HEAR me,
SCREAMING
in front of your face?!



honestly, where is this going?



RYERSON.


HOLY FUCK,

I AM SO SCARED

AND SO FUCKING

HAPPY!!

I GOT INTO
the ultimate

Unspoken entity
resolves unbound.
Night life starts,
you turn around.
Merciless promises,
and wishes under the bed;
the monster crept upon you and said,
"Look through the glass at
what you might see,
your other half lives,
but don't let it be."
Trembles and terrors,
Hope gives in.
What you can't see is
The Ultimate Sin.

Behind her ear and feels mundane
He sits and watches her from afar
Pines for love, pines on par.
And if she was to notice him,
The bright light in her face might dim.
And if he admits how much he wants her,
"Maybe one day we'd be infamous lovers."
And as she lives, and as he dreams,
She walks by and his smile beams.
All her life she wanted someone that cares,
But all her life she got the boys that dared.
Everyday he goes home to his room
And her beauty he can't give, gets him gloom.
And when she goes home and sighs,
She remembers a special pair of eyes.
He wakes up the next day and sees
The trees flowing in the breeze
While she stands from slumber and sees
Those very same trees dancing like a tease.
He spots her window across the road
She sees him too, and her stomach folds.
For those eyes in her head she remembers.
She thinks upon this past December.
Their families shared the holiday,
And he would look upon her and say
"Outside, the snow falls beautiful and alone."
But she laughed, walked away, and dialed her phone.
Now she feels somber and wishes for snow,
Just so she would have never said the word no.
Because now the owner of those eyes
Is the boy she'd pretend to disguise
With a wrong impression,
But what she felt now was unexpected passion.
He left his house that morning feeling blue
Oh, if only, if only he knew.
Right at that time she exited too,
And saw this boy walking ahead a few
And as she hurried
The whole time she was oh so worried.
She caught up and gasped for air
But alas, she forgot her bus fare.
However, he noticed, and used his money.
And she laughed softly like it was just so funny.
They both smiled and found their seats,
And tapped their feet to the soundsystem's beats.
His eyes glanced in her pretty direction,
And she so badly wanted to voice her affection.
But she never knew what he felt
And simultaneously their hearts wanted to melt.
He knew this was his moment to take a chance,
And if she said yes, he would surely dance.
Her hands started to shake, and
They were both wide awake.
He took her hand and looked deep into her eyes,
And she said "Wow, this is such a surprise."
He laughed but kept on what he wanted to say,
"You know, you look radiant today."
Of course she blushed like a smitten girl would do
And she looked right back and said "I've liked you too."



[live for the moment]
She tucks a strand of her shiny dark majestic mane
things are good lately.
i got my prom dress
i have things in mind
limo is payed for
college process is almost over
relationships are alright
weather is getting better
etc.

friday im going to arizona till thursday.
so i probably wont have time to update tomorrow, but maybe ill try.

but for now -- heres a picture entry on the people that i miss.
enjoy, you're probably in here. and if not, sorry, but im half asleep!