Everyone please pray for the victims family and friends who were killed or injured in the shootings @ Virginia Tech University. Pray to give them strength so they can overcome this horrific tragedy.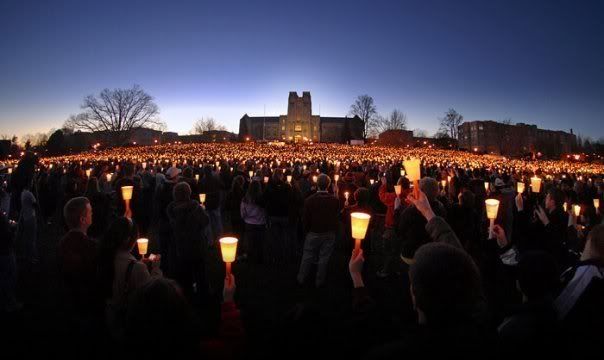 This was taken by an old friend, who goes to Radford (15 minutes away from VT), during the VT Candlelight Vigil.
Current Mood:

sad
Friends ONLY.


http://www2.fanscape.com/ashleesimpson/audio/POM.asx

-I will ONLY add you if you comment, and you comment regularly. If i notice you aren't commenting @least once a week, i will most likely end up deleting you.

-aNd If YoUz TyPe LyKe DiS ThEn DuNt EvEn BoTheR...its fucking annoying and its not cool.

-YOU ADD ME FIRST....i hate it when people are like add me?! and they havent even added me.

-If your journal is all about sex... dont bother. I dont want my friends pages, flooded with posts of how horny you are.

-this is MY journal...it isn't always going to be rainbows and butterflies. I write about Real things..and about how im feeling/what goes on in everyday life. If you find me pathetic, annoying, bitchy, dumb, w/e, then delete me...trust me i wont be upset besides if you say something to me, you're going to get deleted anyways. So best bet just delete me if you don't like what you read.

You've been fairly warned.