The forever long lasting midterm crunch month. The time of the year when teachers insist you study till your little brains bleed of school work. First day back and thats exactly what we did...dun dun dun

I've resolved to work harded in school EVEN IF IT COST ME MY LIFE....not that hard. I got home tired as ever. I nearly fell asleep today in spanish too. So I slouched down on the table and began to work. Doing all the work i put off during the break which was all due tomorrow... i still haven't finished... *sob* I still have to do some weird character thing...oh well.

I finished all my homework and began to help my mom translate something for our neighbor who was doing business in spain. It was....long. We ate dinner and i went online and downloaded...stuff. Specifically Kanon, D.Grayman and Death Note...when do i start downloading Bleach again? I CANT WAIT!!!! they better not screw it up.

D.gray man....FTW fillers already?! thats so messed up!! *sob* I've been trying my tablet...this is what i came up with...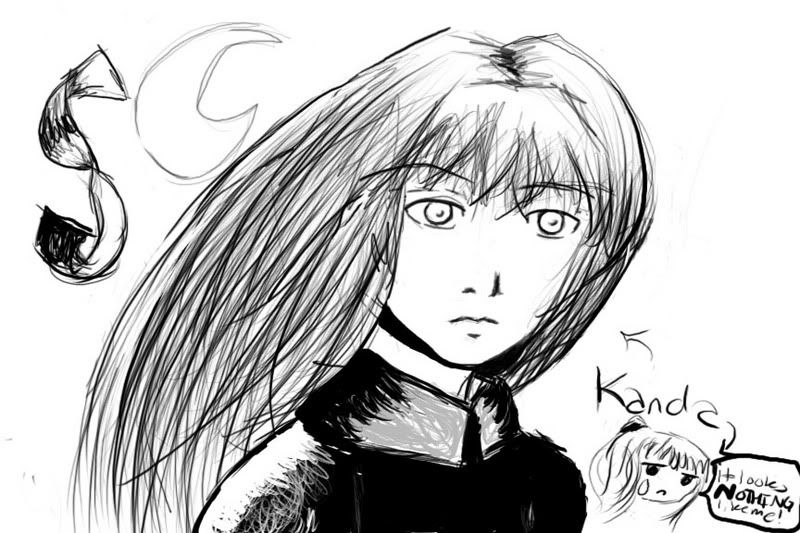 Ok so now i'm off to finish homework...bye byee!
I swear i'm not d.gray man crazy... honestly!