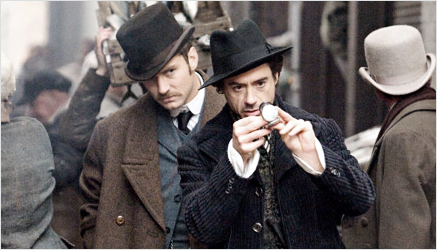 Fandom:
Sherlock Holmes
Pairings/Characters:
Holmes/Watson
Vidder:
Michelle
misread_
Song:
Stars | Your Ex-Lover's Dead
Length:
4 minutes and 3 seconds
Size:
61.8 MB
Disclaimer:
No copyright infringement intended. None.
Notes:
... Yeah, I don't know either. Three years after my last video, and this is what I come up with. So, yes. I saw the movie last night, I liked it, I have a shiny trial version of a video program I've been playing with for a few days now, and this is, apparently, the result of all that.
Inspiration thanks to a wonderful
Holmes & Watson fanmix/fanfic
by
lastling
. I highly recommend you both download the songs and read the fiction. This music video uses one of the songs of said fanmix, and attempts to follow the same setting;
in which holmes and watson watch each other from opposite sides of a fence
holmes is wounded
and conclusions are drawn.
---
the setting : watson has married mary
holmes continues to live at baker street and takes on cases


MegaVideo | Download
P.S. REC ME DECENT FIC? :D