I want to say thank you to everyone who had something nice to say. I know I didn't reply but it means a lot.
It's been a rough week. Very rough. My flight was crappy, the lack of sleep sucks, and there are too many people in this house for comfort.
When I was in San Francisco the hardest part was that my grandma was gone and I was so far away. Now that I'm here, the whole thing is surreal. I keep expecting to hear her cough, or to see her coming out of her bedroom. I chose not to view the body before cremation so while I feel good about that decision, I think that maybe that helps keep me sort of in shock about the whole thing.
We spent last night going through boxes and boxes of her pictures. I had never seen her when she was younger. My grandmother was such a beautiful woman. She never talked about things when she was younger very much. I really wish I had gotten a chance to know a little about her past. I found her high school yearbook. It's kind of weird. Class of 1962! Talk about a time warp.
We're having her cremated and dividing her ashes between me, my mom, and my uncle. My uncle is spreading his on his property in Indiana. I am going to get a pretty urn and hang on to mine. When and if I am finally ready to let her go, I will spread them somewhere pretty. I can only imagine what she'd say to me for hanging on to her like this ( (actually I can imagine a heated conversation, I hear her voice in my head even,) but I wasn't ready for her to die.
I don't want to go back to my normal life and have everything just keep going on. I know it has to but I don't feel like it should.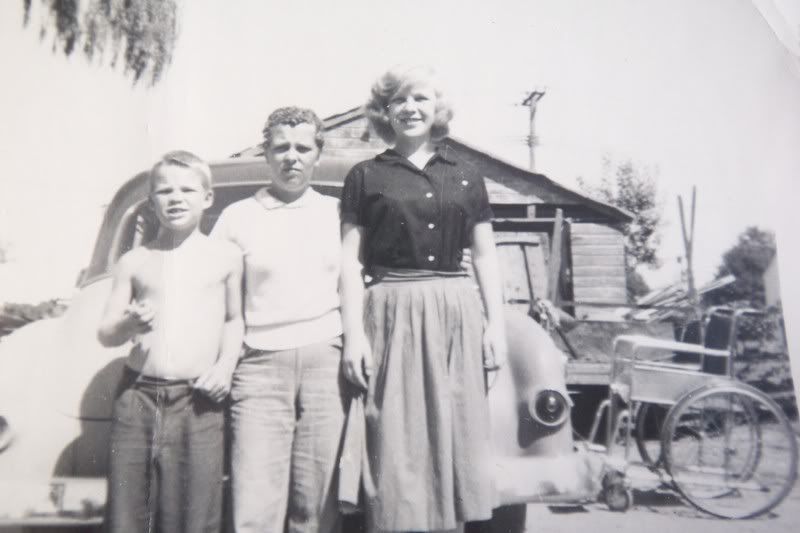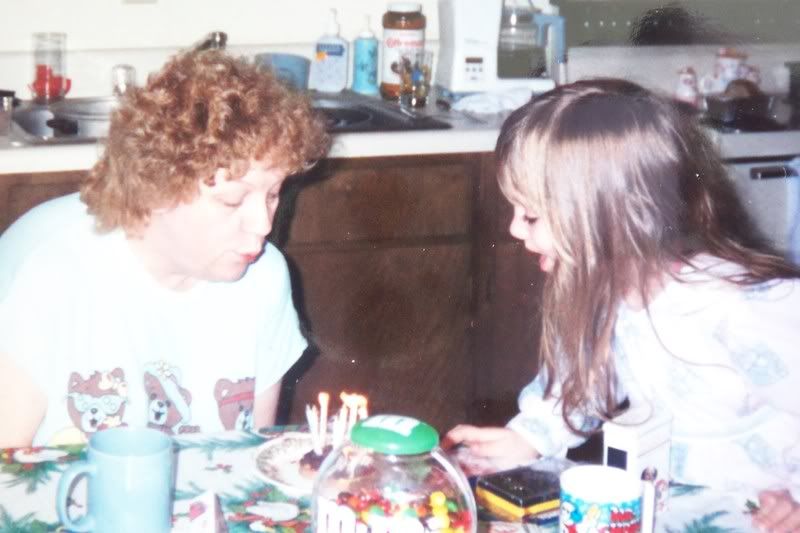 The last one is of her and I when I was 5. Her birthday was the day after Christmas so I made her a cake with my easy bake oven.