There is currently no important secret... yet.
What is it about:
Source at Dyscalculia Forum Dot Com
The Basic Facts
Dyscalculia is a specific learning disability in mathematics. Dyscalculia is a word you use to describe when people have significant problems with numbers - but still have a normal or above normal IQ. It seems that no dyscalculic has problems with math alone, but also struggle with problems being able to learn to tell time, left/right orientation, rules in games and much more. Also, there are more types of dyscalculia, and all types demand specific learning methods aimed at the specific problem.

Is Dyscalculia A Real Thing?
Dyscalculics say it is. Teachers say it is. WHO and DSM say it is.

How Common Is Dyscalculia?
According to UK studies done by Gross-Tsur, Manor and Shalev in 1996, 6.5% are dyscalculic. According to studies done by Lewis, Hitch and Walker in 1994, 1.3% are dyscalculic while 2.3% are dyscalculic AND dyslexic - that means that according to this study 3.6% of the World's population are dyscalculic.

That gives a total of between 3.6 and 6.5% of the World's population. And again: That means, according to these two studies, that between 216 000 000 (two hundred and sixteen million) and 390 000 000 (three hundred and ninety million) people are dyscalculic - if we say that there are 6 000 000 000 000 (six billion) people in the world. No international study has been done on how common it is.

"You Can If You Want To!"
Probably followed by "and if you try hard enough". This is a typical remark from teachers and parents to motivate the student - and although it can be meant in the BEST way possible, it is not true when it comes to dyscalculic students. The thing a dyscalculic wants most in this world is to be able to understand those numbers. Dyscalculics need different learning methods, in every aspect of the assignment. Dyscalculics are able to learn how to calculate something one day, only to discover that the information has been forgotten the next day. In other words programs like Kumon, where repetition is a major part of the teaching methods seem to have no result for dyscalculic students - they forget. Through different learning methods aimed specifically at the student and his/her version of dyscalculia can have great results.
Spread The Word:
Признак е, когато откриеш
· "Довиждане, и благодаря за рибата" - четвърта, последна книга от трилогията "Пътеводител на галактическия стопаджия".
(Реклама на гърба на книгата).
в призволен сайт за хумор и се смееш не заради "четвърта от трилогията", а защото книгите са "трилогия от 5 книги, включващи 6" и смешното е как този некадърник, който го е написал във въпросния сайт не е зацепил истински смешния, тънък хумор в ситуацията...
*въздишка*
Кога
НАЙ-ПОСЛЕ
хората ще се научат да не се изказват неподготвени?
п.п. - да, нарочно е public, и не - няма да има други.
Признак, че прекалено много харесваш Пътеводителя не е, че кръщаваш компютъра си на маниакално депресирани роботи с ИЧИ.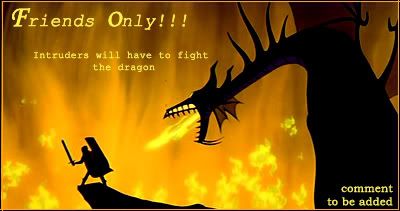 От днешна дата достъпът до този дневник е ограничен. Само един коментар и си вътре.

From now on, my journal is mostly friends-only. Comment and I'll add you.
п.п. Ако си ме открил от
списъка на Николай Бачийски
- здравей и поздрави за упорството :)
I am :

friendly

Listening to :

Stop Crying Your Heart Out
lip_sing
's 101 songs are almost 80% linked to the coresponding songs, and they'd stay that way until youtube decides to delete them "due to copyright laws".
Most of them are videoclips, but there are a couple of spiffy videos that only have the songs played along, and those are truelly beautiful.
Take a look at my (and not only) all time favourite (for now) top 101 and please share a song or two.
<3
Just wanted to let you know that
Listening to :

The twenty-first century's yesterday
jessica25
made a community for icons.
It's an open-member community - feel free to come and show us your icons there.
And it's also there for me to keep my icons there and not flood this journal with icons, though I would like to.
it's
100x100_addicts
an I ORDER you to keep an eye on it. ^_^
btw, my other community is still very empty. It's for our favourite lyrics, I just needed to post a reminder
lip_sing
me and