I thought I told you, this world is not for you;
Oh, mister, wait until you see what I plan to be.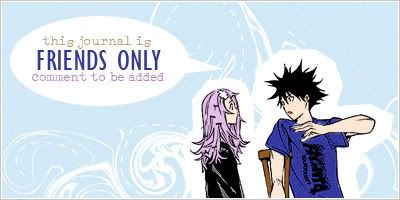 banner by
franchette
.
11 November 2008 @ 10:11 pm
I won't let anything or anyone stand in the way of this. I won't. I won't. I won't. I'm writing this here as a reminder to myself.
music: Listen (Listen, Listen) - Wintersleep