Let's see...where to start?

*How about with an apology to all of the folks who ordered stuff from me to give as gifts that didn't get it yet. I try to be optimistic, but I am a hopeless flake. You will get your stuff eventually. It will be handcrafted with love. Pretty soon, I swear. As nice as it is to offer hand done stuff, it is also really hard to keep up with. I always take on too much. Sorry it's taking forever.

*A lot of people asked if Panda's shirt in the last picture was a Daniel Johnston shirt. It was actually a Nissalisa LIttle Monster Shirt.

Panda does have some Daniel Johnston shirts too though. You can get those for big and little people HERE.

*Bring It On 4: In It To Win It came out on DVD like 4 days ago and I still haven't gotten a copy. What the fuck? Hollywood video only had it to rent, not to buy. If I rented that shit I would never give it back. (Besides they would never let me rent it because I never returned The Heart is a Lonely Hunter on VHS in 1994).

*Me and Panda were on the front page of The Olympian. That is pretty funny. I am going to post the link just because of how beautiful she looks in the picture. HERE

*I have also had a lot of people asking if I will be playing my annual "off the sauce" show this year. The answer is YES, but in a non-traditional way! This Dec. 26th I will be celebrating 9 years sobriety live on the air on Diana Arens KAOS radio show Free Things Are Cool. It will be at 9pm PST and you can listen live and call in or send IMs to pester us or to request stuff. I will also play some recordings from early "off the sauce" shows!!!

*From Jan. 8th to 11th I will be in New Orleans for the Future of Music Coalition Conference. There is going to be a show involved but I don't know the details yet.

*The Juno Soundtrack release date has been moved up the Jan. 8th. And in February they are putting it out on vinyl. Woohoo!

*On January 13th I am playing with Tiny Masters of Today and some other folks at South Paw in Brooklyn. It is at 1pm. It is different from the Mirah show that night. So don't accidently buy tickets for Mirah thinking it's for me. PURPOSELY buy tickets for both and stay all damn day.

*On January 14th me and Adam are going to be on Conan. No reunion tour. No new album. Just Conan. How could we say no to that weirdo? Conan. Holy shit. That is funny and scary at the same time. Mostly scary and weird. But kinda funny and cool too, right?

*I am also doing some instore shows for the soundtrack release. January 15th at 8pm at Sound Fix in Brooklyn. January 17th at Newbury Comics in Boston. Philly, DC, Baltimore, Nashville, and Louisville are in the works.

*In February we will be back in California. We are going to drive down, so no child will be left behind. If you want us to stop in Oregon, Arcata, the Bay, So Cal, Mexico (fuck it) or anywhere in between let us know and we will see what we can do. Email kimyadawson@gmail.com with your city and state in the subject.

*Whilst in California I have collaboration plans in the works to do a children's song for the Alphabutt album with my little raisin Andy Milonakis. He said no poop or fart jokes though. He is such a pussy. I am excited. We haven't worked on a project together since he was in 5th grade! What was that, like 2 years ago?

*I am looking into the possibility of Australia/NZ for March. And Europe again maybe May and June. It is seeming very possible.

*Panda has been sick for like 4 days and it just hit me last night. I have such fragile sinuses. I feel so crappy. I am glad it didn't get bad until after the benefit show in Chehalis last night. If you are ever passing by Chehalis from one place enroute to another you should head into town and get some food and rest at the Matrix. That place rules. Bands on tour should stop and play there. Awesome food. Nice people. Pool table. Piano. Stage. Books about dogs. Good sound. Clean toilets. Seriously.

*OOH, I never posted this one did I? Our pre-red carpet photo?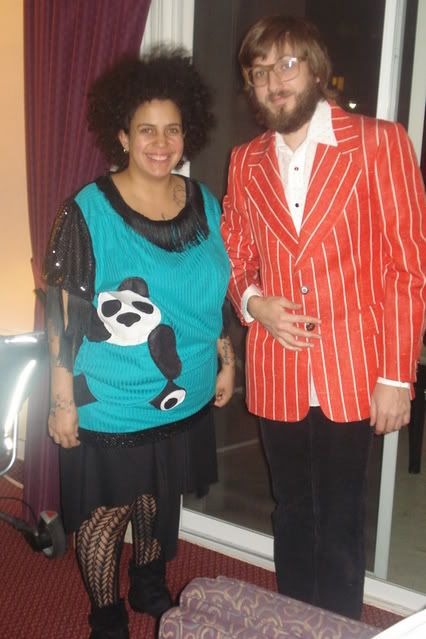 *And 2 more because I love my little family.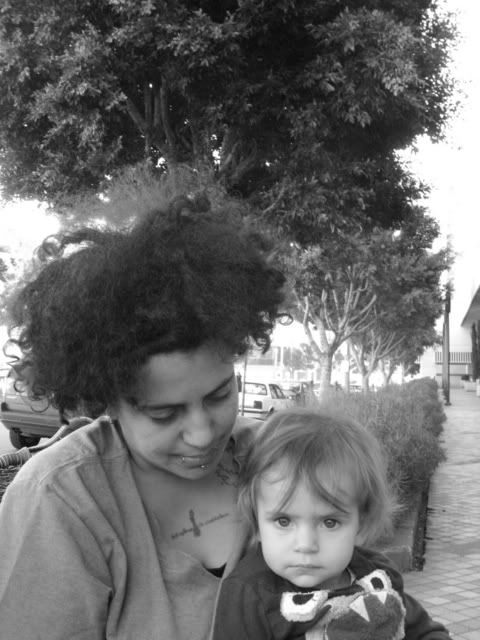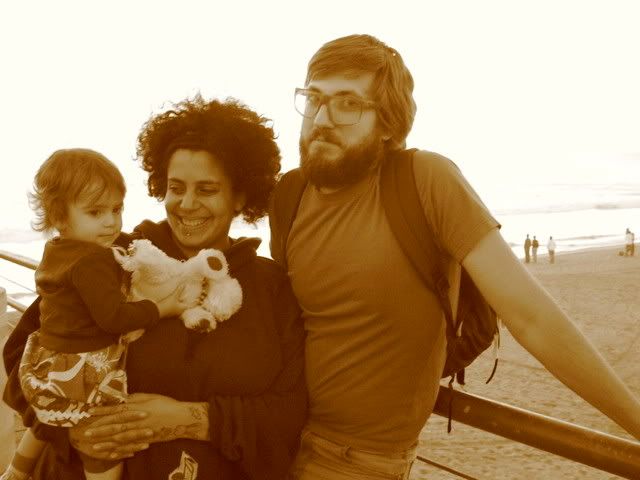 *Please send good thoughts to my fucking nose. Thanks.

Love,
Kimya

P.S. Jamie Lynn Spears took her mom to see Juno on Friday before announcing her pregnancy. I am glad the parents in that movie are so strong and supportive. I hope that sets a good example for parents. Teen sex and teen pregnancy happen. I am not going to pass judgement. I just hope she is less troubled than Britney. There are plenty of good teen moms out there. Plenty of em. Hooray for good mamas of all ages. Show us what you're made of Jamie Lynn. I have been rooting for you for years.