I was very lazy today day and I'm not ashamed to admit it.
We all know it; that one precious successful shot? Pretty damn hard to get. What we are left with are pictures of which you wonder exactly
why
it was taken in the first place. Or those pictures with those awkward and strange facial expressions of which you'd rather have it that they'd
not
go down into goddamn eternity. This is a picture post dedicated entirely to those awful moments of time immortalized in pixels.
A shiny new camera, you want to try it out, of course! And you take pictures of everything, because you gotta play. No question about. So you take pictures of everything. Including ...
(
Collapse
)
I might have to throw Ramuel back in. Annoying loud bastard you are. Oh yes, you are. Especially since I've figured out that you're not supposed to look like Shane West, regardless of how close a match it was. Oh no. Gary Allan is who you are apparently. The scruffy, rocky version Gary Allen, with the very awesome tattoos. Oh, you ornery bastard. I say I want to bring in a girl and you show up, with those delicious tattoos, that beard, those scuffed up boots and those customized jeans, sporting a sliiiiick and yet messy hairdo that screams 'I am a man, baby'. I love a man who's not afraid to draw skulls on his jeans.
It was divine inspiration, complete with the rays of light and the heavenly choir resounding in my head.
No, it couldn't be. My Ramuel is Shane West. Even if he looks like he belongs in prep school. But oh, those ... oh gawd. That is delicious. Is that a tattoo on his WRIST? Now that I think about it, Ramuel would have tattoos. And wouldn't give a shit about how to dress. Robes, he don't care for 'em. And the face is ... perfect. Everything Shane West almost had, but it just still didn't quite hit the mark. *fans self* Sweet Jesus.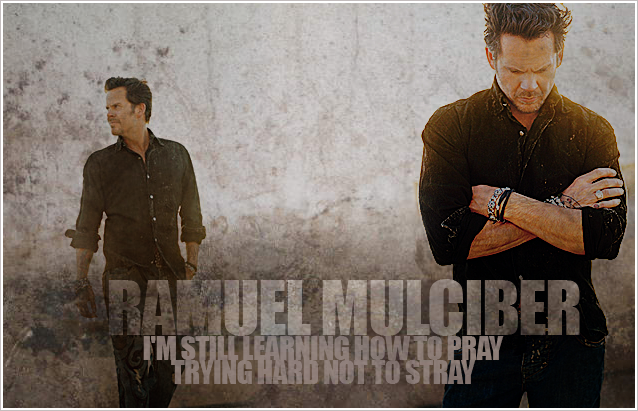 I might be on the wrong side of the planet here. I need to move to cowboy country stat. But only if it means that I don't have to go about feeding turkeys. They're nasty creatures who think my feet are a delicacy. I never want to go into a turkey pen ever again, because I wouldn't know how fast to run out of there. Flash style, or Superman style.
But dang, I love me some scruff. And boots. And is that a happy trail I spot there?
*flails*