(written in nov, back dated to aug)




蜜薔薇館の乙女 - the maiden of mitsubara (honey-rose) mansion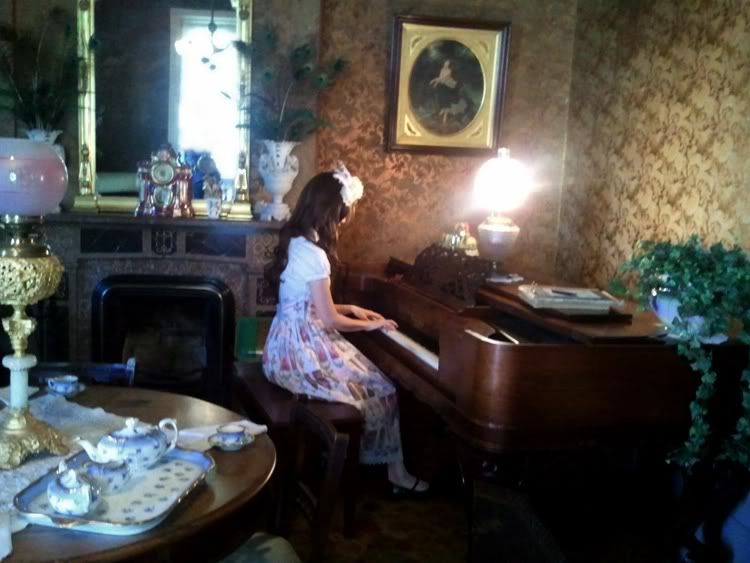 bgm - Lascia ch'io pianga (kokushoku sumire)
Armida dispietata!
Colla forza d'abisso
Rapimmi al caro
Ciel di miei contenti,
E qui con duolo eterno viva mi tieni,
In tormentoso Inferno.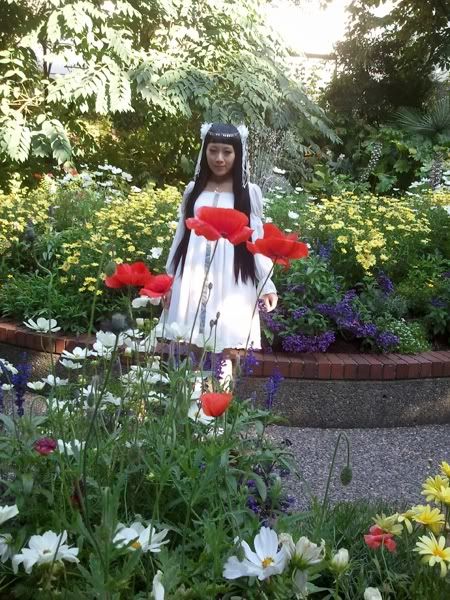 Signor! Ah! per pietà lasciami piangere.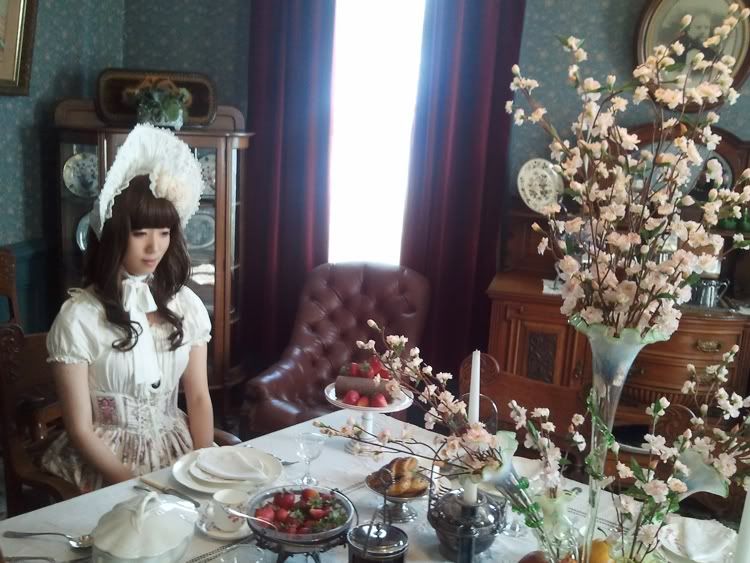 Lascia ch'io pianga Mia cruda sorte

E che sospiri l

a libertà.





E che sospiri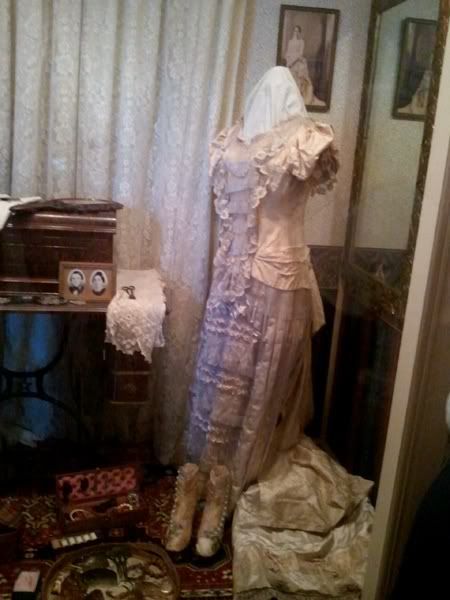 E che sospiri



La libertà.

Lascia ch'io pianga Mia cruda sorte
E che sospiri la libertà.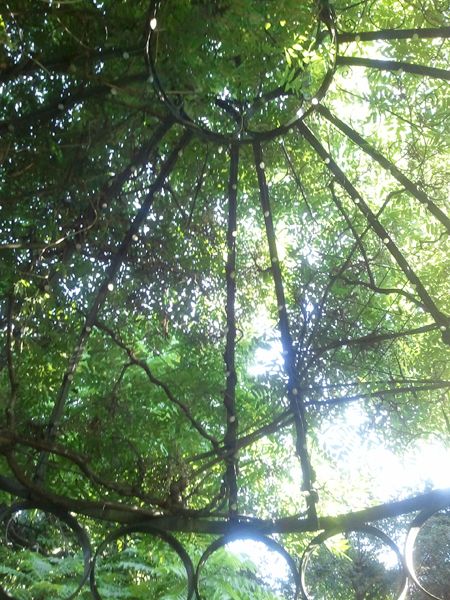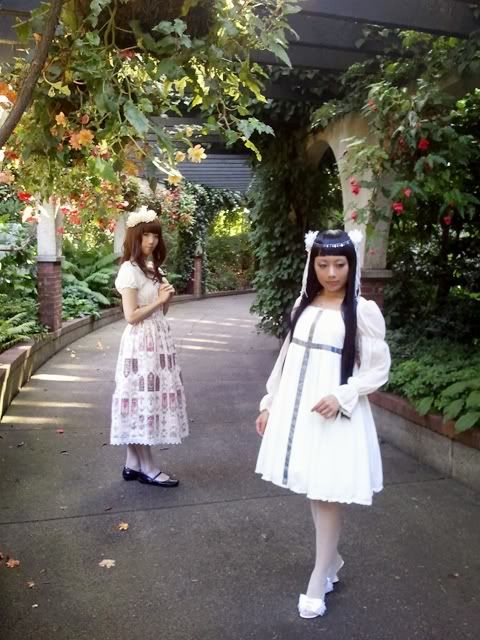 Il duolo infranga
Queste ritorte
De' miei martiri,
Sol per pietà.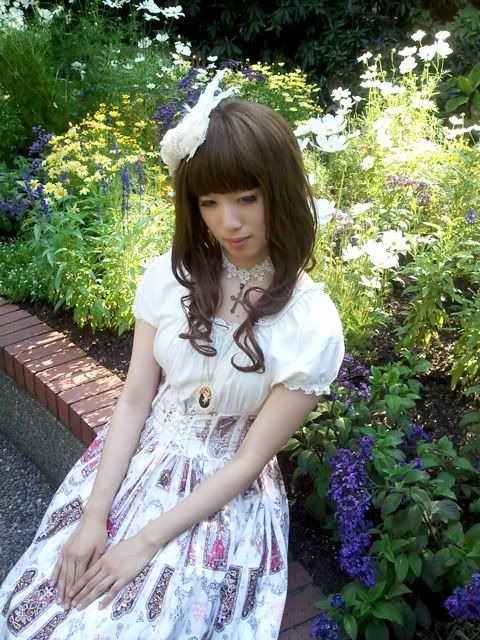 Lascia ch'io pianga Mia cruda sorte
E che sospiri la libertà.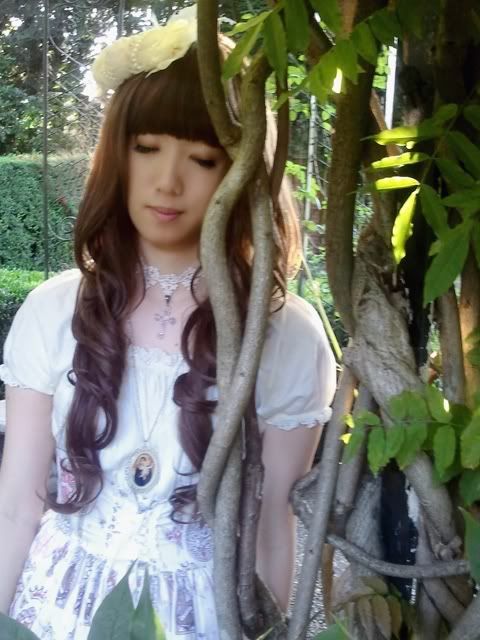 E che sospiri
E che sospiri
La libertà.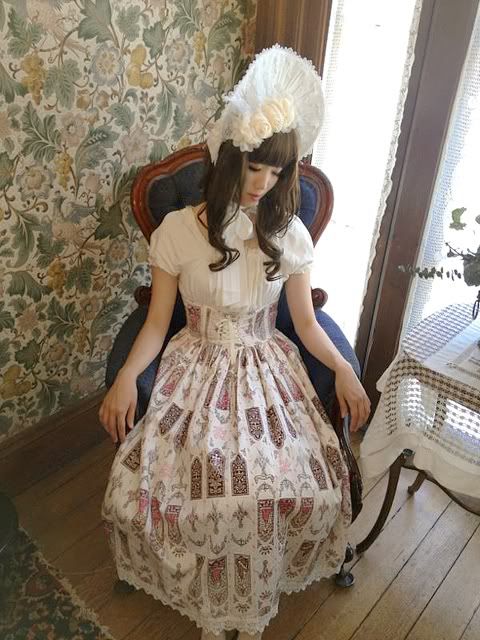 Let me weep over my cruel fate and let my sorrow free me
let me weep...let me weep....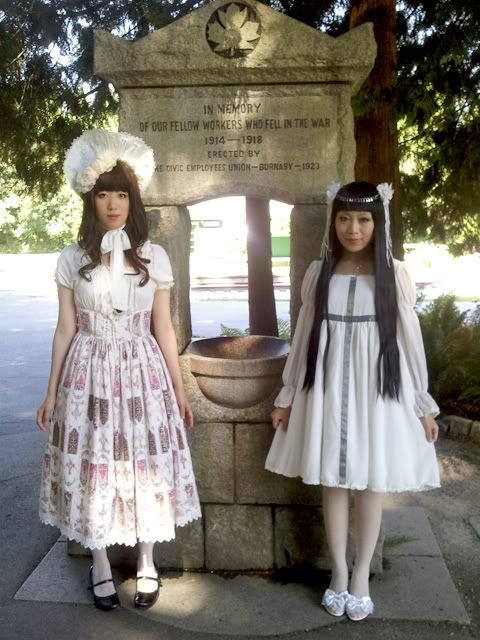 uzuki: alice and the pirates & bonnet from taobao (i cannot recall the shop name...)
tamulove: moi meme moitie & dracula

--------------------------------------------------------------------------------------------------------------------------------------------------------------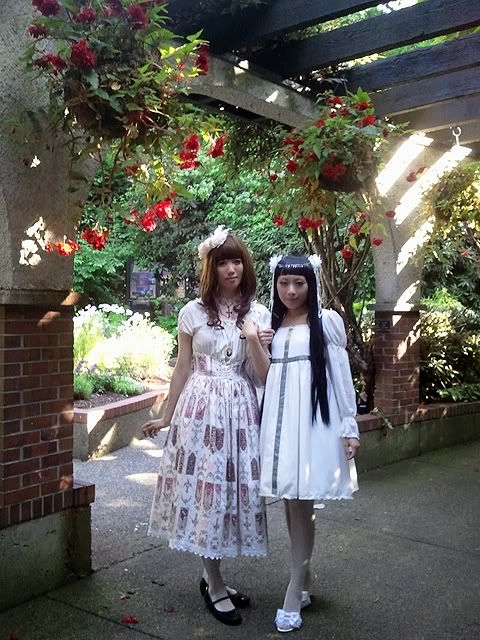 we didnt have the shoot with the song in mind, but i just really like that song XD
we also concidentally dressed the same theme, "sacred" XDDDD her in a moitie cross dress and me in AaTP stained glass dress X3

tamie, callisto (who did not want photos so played photog) and i started our lovely adventure with a mansion tour...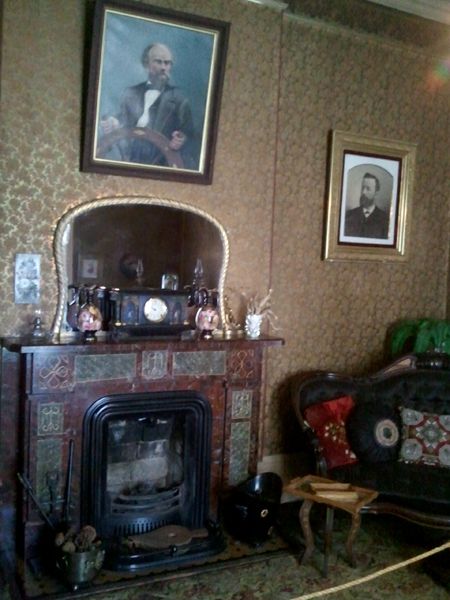 the home belonged to a captain and his family



unfortunately my cellphone camera couldnt capture the beauty (;w; ) tamie's blog has much nicer pictures...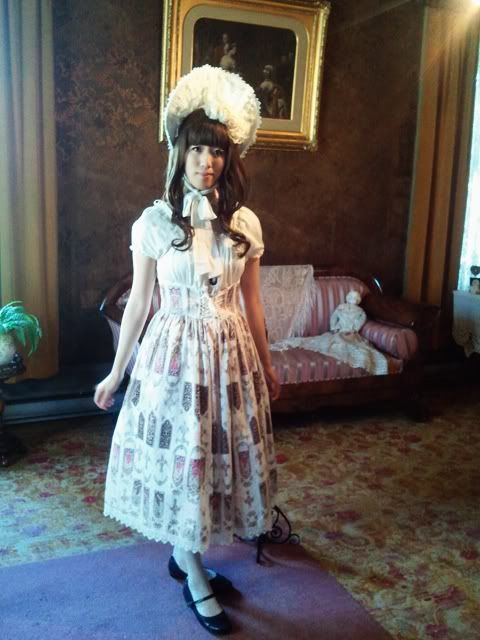 the tour guide was very nice and let us take photos X3 she also allowed us to play the antique box piano---i played a bit of pathetique 2nd movement (beethoven) and it felt grand (probably sounded awful tho haha)



i often try to dress with an image of a doll in mind so i loved this antique chair paird with the big bonnet X3

it was a beautiful summer day so we also toured the gardens...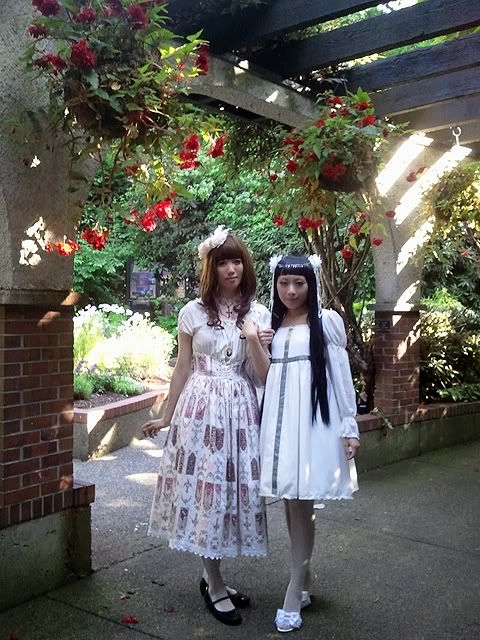 i love the shade of red for these flowers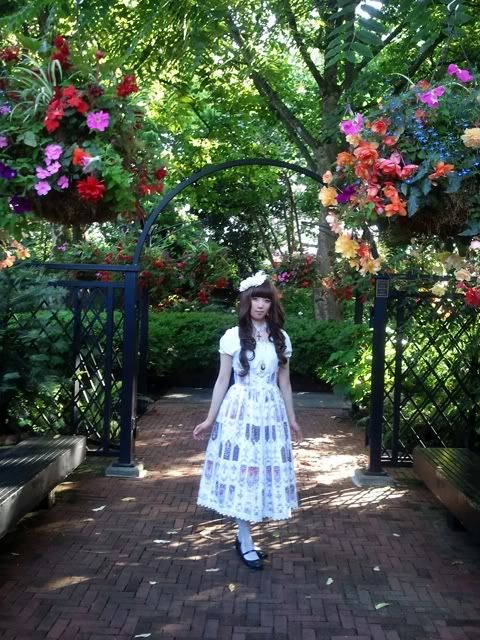 bursting colors contrasted with the many shades of green <3



tall simple wild flowers <3 i cannot keep a garden to save my life but i love looking at flowers XD


took advantage of the long sunny day and visited a heritage village museum...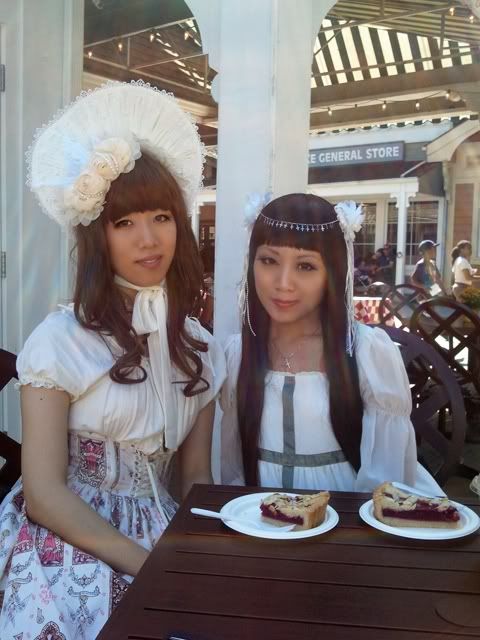 and enjoyed raspberry pie X3 the berry taste was very strong and delicious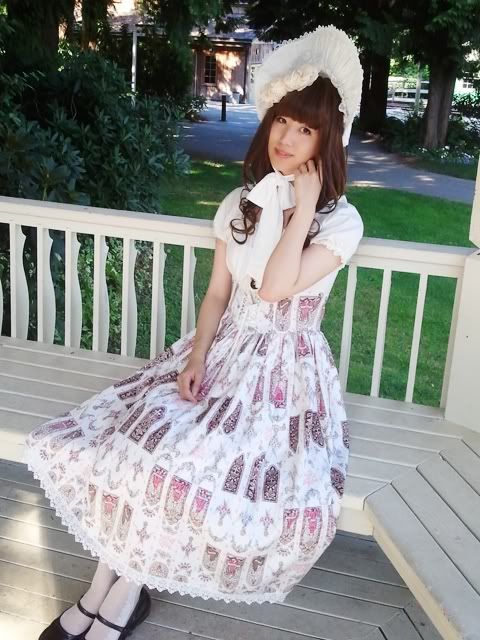 we had some time before our dinner reservation so sipped on some drinks...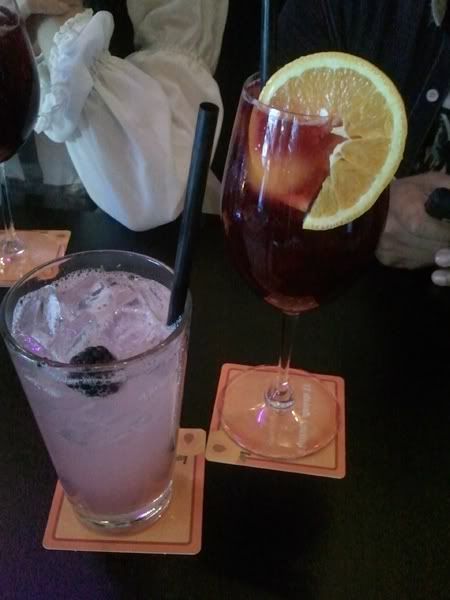 my berry ginger fizz and tamie's summer sangria

and finished the day off at a french cafe bistro, salad des fruits...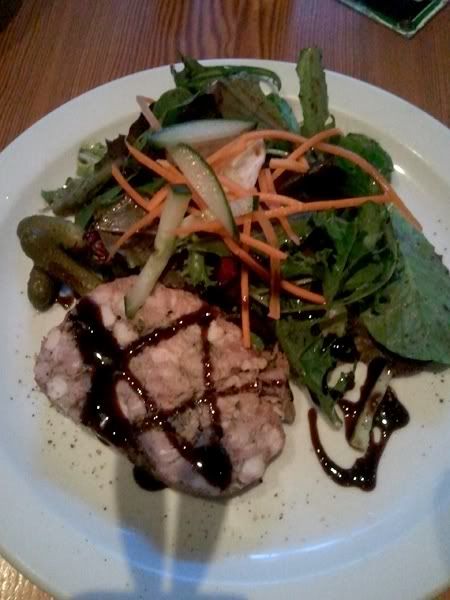 terrine compagne



halibut and salmon in lemon butter sauce with summer vegetables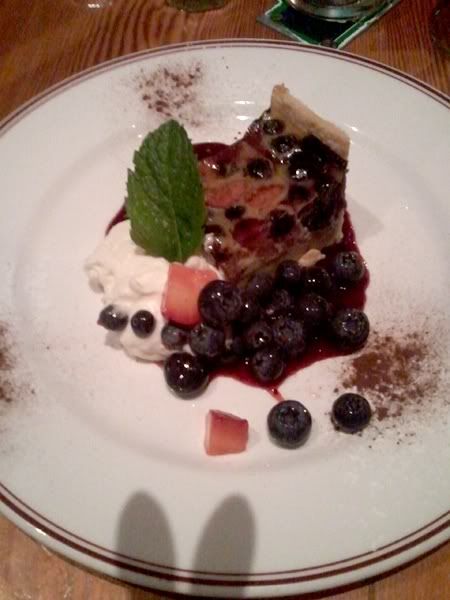 summer berries flan, my absolute favorite!! <3


oh i miss the long summer days full of sunshine, flowers and berries...now for a long winter season of having tea indoors while watching the rain...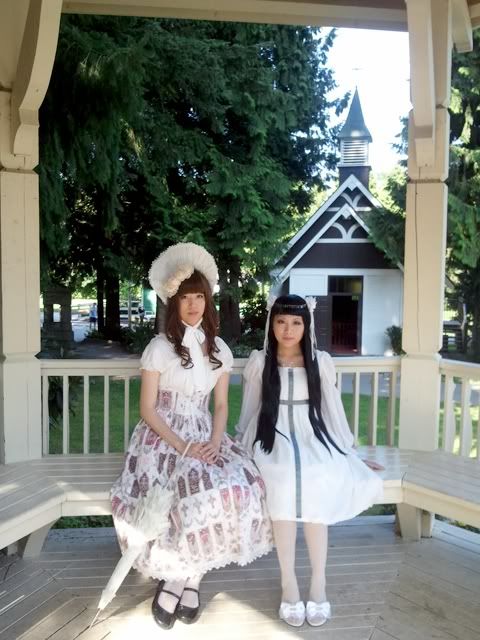 thank you for looking!