so it's been over a year since i've used this thing. i guess this is just a little way to maybe start it up again. even if i don't use it for another bunch of months lol
it's been a heck of a year. every now and then i have those moments where i just reflect on the things that have happened since the end of 2007. trying to think about it right now i can only come up with a few things that have made me really happy or excited about the future and then other things that have done the complete opposite. in 2007 i had my second-last lot of teaching rounds with an amazing group of preppies and i was so excited about the possibility of becoming a teacher and this year i had a rather mediocre experience. the kids were great but i was left feeling like an idiot for looking at this as a career. one of the worst experiences is just that. going from experiencing something incredibly enriching and looking forward to seeing what will happen in the day to getting sick of the same feedback, judgment and frustrations.
then there was my trip to chile. an 8 week blur of people, places and no time. i managed to achieve most of the things i had planned including getting to know my nephews, writing down what i could of the family tree and avoiding sickness from drinking the water.
the family is massive overseas and that pretty much took up all the time we had. i suppose i had a bit of a misconception as well. it's a pretty small family i've got here and while we've had our issues, we're a united lot of misfits. i went to chile thinking something rather similar would be happening and it was all mush when i got there. crazy aunt, crazy cousins, sick grandmother and more crazy relatives (keep in mind that family extends to more than just cousins and could possibly mean an entire
barrio
could ask you for a loan). among the disappointments were mum getting her new camera stolen at a relative's house, hearing stories of how people treat others and finding the bread to be a lot less tasty than what it used to be. don't get me wrong...there were plenty of highlights. i got to talk to my grandparents face to face for only the third proper time in my life and getting to know a bit more about their lives. i also visited parts of the andes, went near snow capped volcanoes, ate some of my favourite traditional chilean foods, improve my spanish, buy a bunch of handmade crafts and take my grandmother to the hairdresser.
besides the culture shock of some days and realising i'm a lot more aware of water wasting now, the year started off pretty good. i've gotten myself a new job at sanity which is strange because i didn't realise that many people actually shop there until i had to work. andre rieu is beyond popular in that place and it's a worry when people ask if we "have anything new by andre because i've already got EVERYTHING else by him".
uni has improved. i haven't failed anything this year. about bloody time, eh?
i am also still in the same relationship since my last posting. can't say that has happened since high school and even then it doesn't count. i suppose the distance doesn't help or me not being able to drive. this year was also when i got a definite legal answer from vicroads saying i can't. one of the most disappointing and frustrating things to be told this year and although i thought i was prepared to hear it, i think a part of me still held onto some hope.
friends have been good this year. without those few that i probably revealed too much to or felt comfortable enough to cry in front of, this year could've been a lot tougher. a few hiccups here and there but that'll happen.
i suppose having done some sort of summary is still an effort. maybe i can update this thing from now on with other useless things.
now some photos!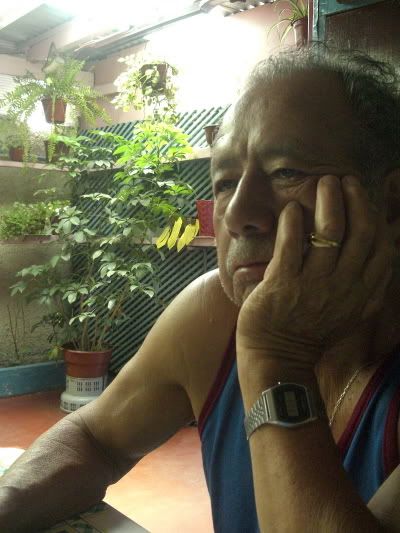 one of my grandfathers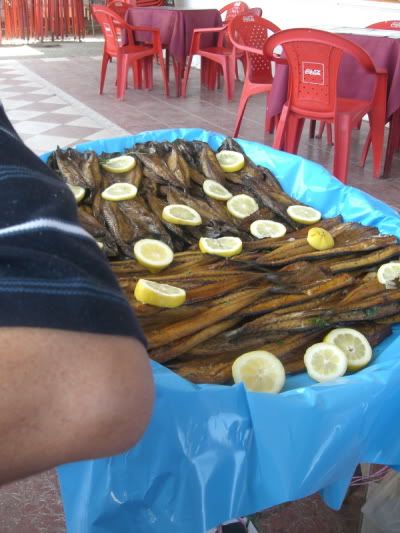 smoked fish in a wheelbarrow in coquimbo. the one place that managed to make me sick from fried food hahah
some extremely dedicated dancers at a religious festival in the north of chile. i think this was about the third day in a row they'd been dancing in the summer heat of andacollo.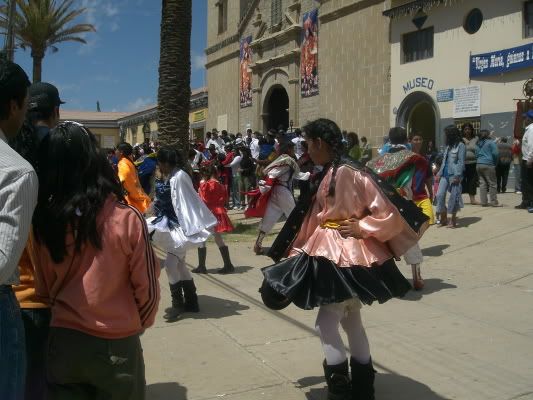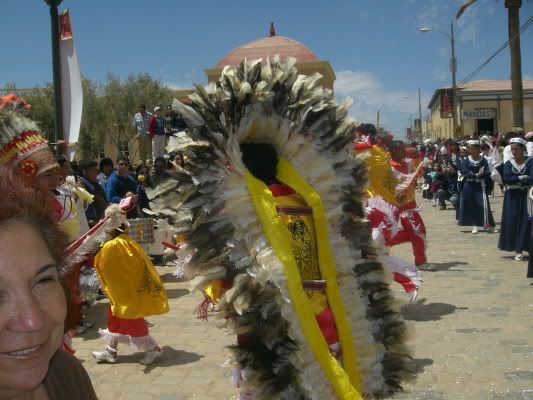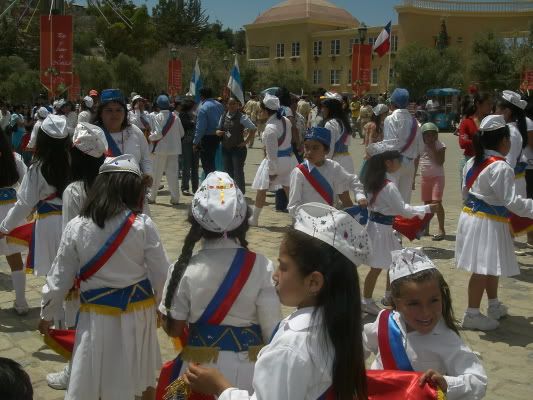 the drumming that could be heard upon arrival was one of the most fantastic sounds ever.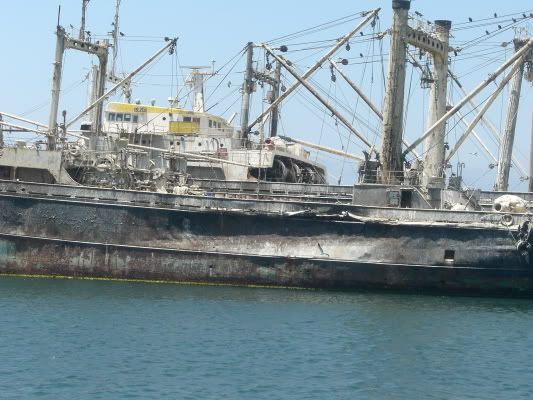 abandoned ships in a place which had notoriously been used by pirates centuries ago.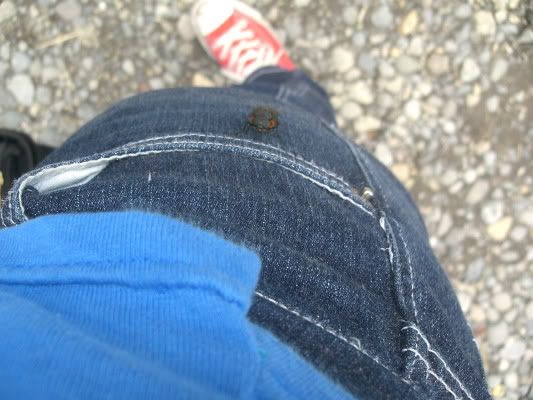 the ugliest fly i have ever seen!also, the most annoying.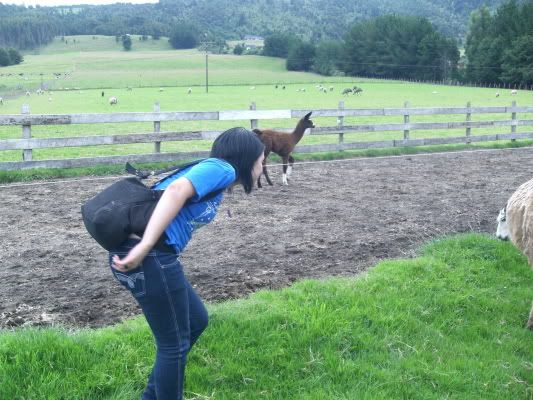 chasing baby llamas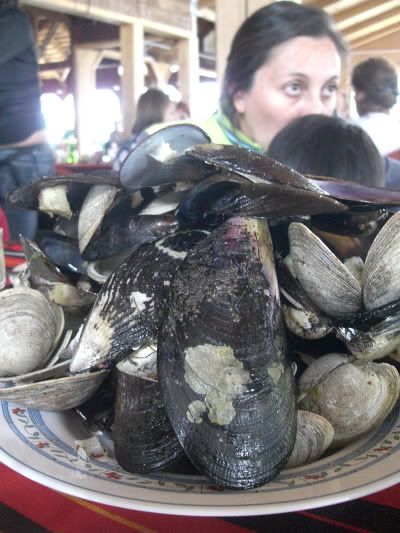 small portion of a curanto. otherwise known as whatever seafood didn't escape this morning.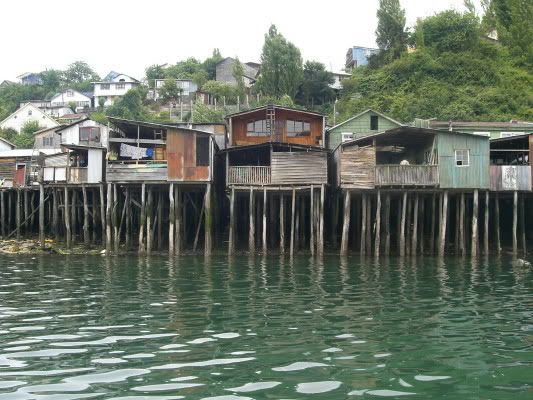 the backyard of some homes in the south of chile.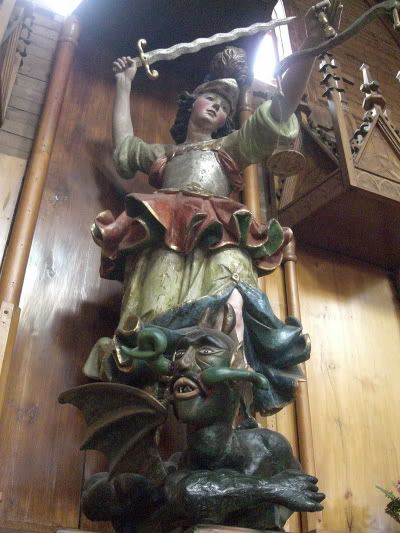 michael the archangel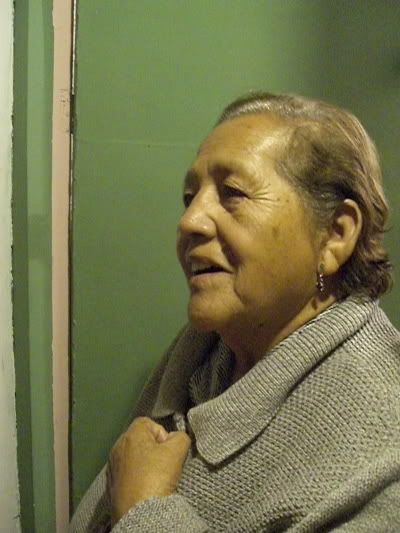 one of my grandmothers.
fin.