June 28th 2006:My 21st Birthday


*Waring:This List Is Extremely Long and Basically Pathetic.[sad thing is i keep adding to it]




Kahlua Mudslide

Godiva Liquor
My mother is most likely going to get either one of these for me.



T-Mobile Sidekick II

Palm Treo 650
A new phone should be headed my way either way, the 2nd is what I'll most likely get.



ALIAS Seasons:1-4
I want any and all of them even though they are on computer.



GILMORE GIRLS Seasons:4&5
To finsh my collection, I don't think I'll want this past season though.



FELCITY Seasons:1-3
To finsh my collection, yes my grandparents bough me the last one first.



Alfred Hitchcock - Master of Suspense 10-Movie Set DVD
Any movie by him would do though.



Aiptek 6-in-1 Pocket DV Web Cam
I've wanted a camcorder for a while.



TARGET Giftcard
Not like I have spent the ones I have but these always come in handy.



H&M Hoodie
We don't have an H&M and I want that exact one becuase I love the size of the stripes



Lux Polka Dot Apron Tank
I think It's adorable but I most likely won't get it.



CHANEL ballet flats
IN MY DREAMS REMEBER, hell i'd take rip offs.



POCKY
Any kind, And lots of it.



Twiggy Short Sleeve Tunic
Or anything mod or with Twiggy on it.



Champion Canvas Slip On Mosaic Print
Or any KEDS since I'm obbessed.



Solid Opaque Lace Bottom Bike Shorts
Any color.




SALINAS SWIMSUIT
Though I dont really need it.



Lux Smocked Top Striped Tube Dress
Either colour.



The Smith's Short Sleeve Graphic Tee

Price is rediclous though,like all things I've listed from here.



Skull and Swords Tee
I know, I know. Cliche.



Striped Beach Bag
Stripes are a stickness for me,though I'm starting to get over them



Nautical Braclet
Like I dont have enough nautical jewelry.



Anchors Aweigh Earrings
see above



Asymmetrical Chains with Charms
see above



Charm School Hair Clip

either/both colour



Sweet Heart Sunglasses
any cheap ones would be fine,but i have a huge head.



Sugar Striped Canvas Boot
Or the plain black ones.



Charm Necklace
yes its in the men's section



Limited Edition Artist Racerback
it's alice with dark hair!!!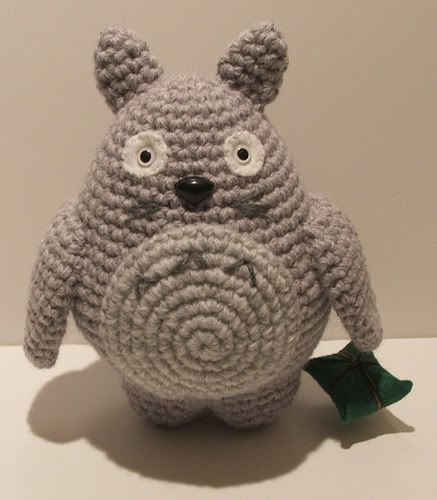 TOTORO
ANYTHING HAVING TO DO WITH TOTORO[esp those totoro cupcakes]



150687 Alyssa Cropped Pants
ADORE ADORE ADORE



ALICE IN WONDERLAND TEE
ANYTHING EVER ALICE RELATED!!!



CAPTIAN CUPCAKE TEE
Or anything cupcake related, esp. the real thing.



DR SUESS TEE
Anything Dr Suess related esp THE LORAX



DELIA*S HOODIES
i love delia*s hoodies.



150805 Roxi Tank
cheaper than the lux top.



150639 Jo V Neck
any and all colours



Thermal Camos
you dont understand my want for thermalssss



150341 Abigail Dress
i want to start wearing more dresses



150770 Patchwork Dress
i adore this dress



Striped Hobo
cheaper than the similar one at urbn



DOTTIE MIX&MATCH
Though I'd want it in blue and white.And the boyshorts.



Redwood Boots
OMG I NEED!



BEATLES FACES TEE
anything beatles related also.



0726D Real Thing Raglan Tee
anything coke related.



05733 Scarlet Cardigan Printed
or any cute cardigans



150042 Candi-Bead Cardigan
hello amazing!



05742 Cahlen Cardigan
once again perfect!



05751 Marryl Boatneck
who cares if its summer i adore this



150338 Mila Dress
love this dress



Bubble Dress
love this dress



10160 Avery Toggle Jacket
once again i know its summer but i adore the jacket



MISFITS - ALL OVER SKELETON GIRL'S FITTED POLO
i love polos and that its fitted.



MISFITS - FULL BURNOUT SKELETON
i love how it's on the front and back. also the fact that its faded.



GLOW IN THE DARK SKELETON LONGSLEEVE SHIRT
i like the sleeves.



http://www.waffo.com/2unisexskeleton.html
any of the colour combos. of course i'd only be getting one skeleton shirt btw.



http://www.waffo.com/2unisexdandelionblack.html
i love this weed.



http://www.waffo.com/2unisexpenguin.html
I MUST HAVE THIS SHIRT!



http://www.waffo.com/2unisexblake.html
i like, i like.



http://www.waffo.com/hoodieskeleton.html
kinda alot of $



http://www.waffo.com/2unisexthiefkids.html
theivessssss



Traditiona Bear Tee
it's adorable



Traditiona Doves Pullover
yea...



Rompers from AA
actully any romper.



Baby Rib Sleeveless Hoody
any/all colours



Loop Terry Sleeveless V
any/all colours



Sheer Jersey Girly T with Merrow™ Hem
any/all colours. esp. lavender/grass/sangria&forrest



Fine Jersey Short Sleeve T (3-PACK)
any pack but esp.Red - Gold - Royal Blue or Pink - Grass - Baby Blue



Fine Jersey Short Sleeve T
any colour esp.gold/sangria/coral/eggplant&asphalt



Poly-Cotton Short Sleeve Crew Neck
any colour esp.sunshine/heather lake blue&orchid



Sheer Jersey Deep V-Neck T
navy/mint or lapris/royal blue



Melange Jersey Short Sleeve Gym T
in the following:Melange Tangerine / Bright Orange, Melange Red / Red,Melange Eggplant / Eggplant,Melange Green / Kelly Green but mostly in Melange Forest / Forest



Pique Short Sleeve Collared Shirt

in any/all colours



Fine Jersey Short Sleeve T with Green Contrast Tape
yea.



Baby Thermal Long Sleeve T-Shirt
practically all colours



Baby Thermal Long Sleeve Henley
same as above



Sheer Jersey Long Sleeve V-Neck
any/all



Sheer Rib 3/4 Sleeve V-Neck

all but mauve



Cotton Spandex Jersey Contrast-V Bodysuit
in navy/red or navy/evergreen



Fine Jersey Long Sleeve Sport Raglan
any/all



Baby Rib Long Sleeve Hoody
any/all



Flex-Fleece V-Neck Sweatshirt
any/all



Velour Long Sleeve Raglan
any/all



2x1 Rib Boy Beater Tank (3-PACK)
any/all



2x1 Rib Boy Beater Tank
any/all



2x1 Rib Racerback Tank
any/all



Cotton Spandex Jersey Bra-Cami
any/all



Baby Rib Tank
any/all esp.the two-toned



2x1 Rib Boy Beater Tank
yep.



Sheer Jersey Shoulder Tie Tube Top
any/all esp.pastel rainbow/white and rainbow/white



Fine Jersey Sleeveless Sport Hoody
any/all



ANY JACKET
in the entire store



ANY SHORTS/PANTS
except California Fleece Pocket Short.



Fine Jersey T Dress
any/all



Cotton Spandex Jersey Bandeau Dress
This cut-on-the-bias dress can be worn either strapless or as a halter. any/all colours



2x1 Rib Racerback Dress

any/all



Cotton Spandex Jersey Tube Dress
any/all



Interlock Mini Skirt
any/all



Sheer Jersey Shirred Knee-Length Full Skirt
any/all



Thick-Knit Jersey Skirt
any/all



Cotton Spandex Jersey Halter Leotard
any/all



Cotton Spandex Jersey Strapless Rouched Bodysuit
any/all esp.pastel rainbow&rainbow



ALL IN SWIMWEAR
Except Loop Terry Resort Robe



Most of the Accessories
Except the following:Loop Terry Beach Cover,Loop Terry Resort Robe,Baby Rib Hangover Hat,&
Bar Mitzvah Disco Book.



MOST WOMEN'S INTIMATES
Except the following: Nylon Spandex Micro-Mesh Bodysuit,Loop Terry Resort Robe,Sheer Jersey T-Back Thong,Cotton Spandex Jersey Invisi-Thong,Cotton Spandex Jersey Tank Thong,and Baby Rib Thong.



MEN's California Fleece Pull-Over Hoody
any/all. i just like men's clothing.



MEN'S Fine Jersey Ringer Tank
any/all.



MEN's Fine Jersey Muscle T-Shirt
any/all, no i don't care the fit.



ANY MEN'S JACKETS AS WELL
sorry i'm getting sick of the pictures...



MEN's Thick-Knit Jersey P.E. Short
any and all yet again



MEN's Poplin Short
both and i love that colour blue!



Thigh-High Socks
these are amazing.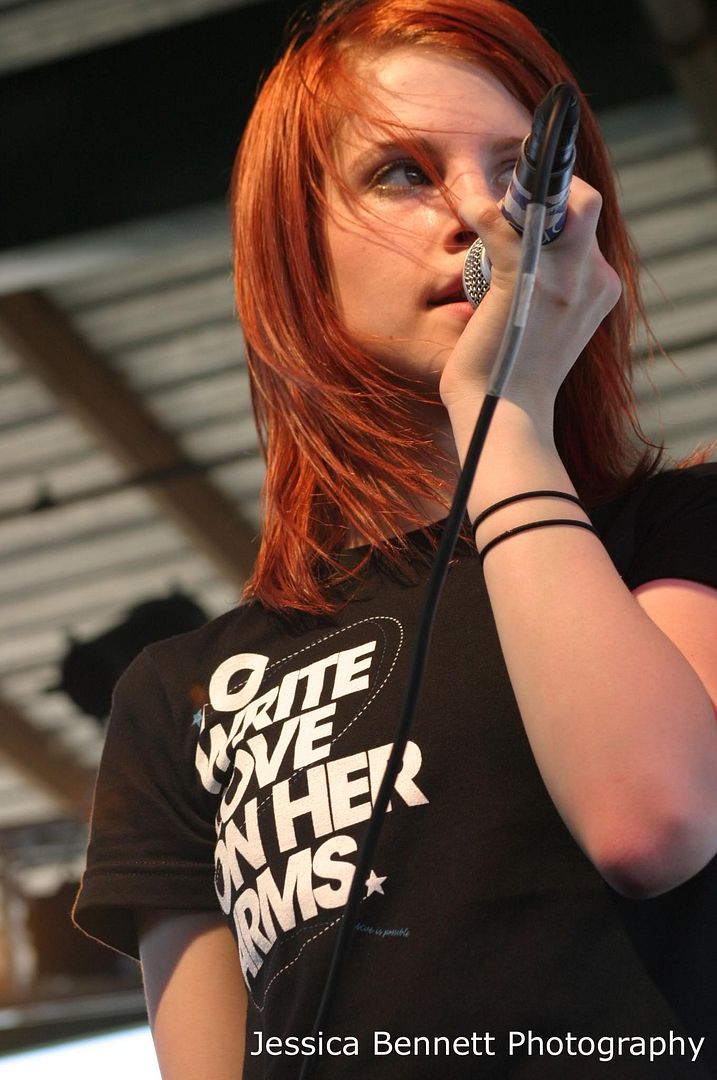 To Write Love On Her Arms Shirt
It touched me to learn her story, and reminded alot about my PHP program, and myself. It's a constant reminder of where i was with my depression and where i am now. 'rescue is possible'.



alice pendants @ http://goreydetails.net/show.php?alpha=4001
mindy i want it too,like i said before anything alice.



Uglydolls
Ice Bat,Moxy,&Tray most esp.



Badtz Maru
Anything and Everything To Do With Him or Penguins In General



Anything having to do with sweetface esp. penguin.



SAN-X
Anything San-X[or Sanrio] will do. Esp.sweetface[see above],sea paradise,ect.



philosophy
anything by the brand. esp the above.



Burberry:Brit
heaven in a bottle.



SPARKS
heckkkkkkkkk yea



Origins
anything origins sells.



bare minerals
make-up



SOURCE OF LIFE
a huge case of vitamin water would be amazing.



PASTE MAGAZING
a year subscription to this magazine.



LESPORTSAC
anything to add to my collection. plus it's ALICE!



any of the above.



actully the price on that one isn't that bad.

DISNEY COUTURE ALICE IN WONDERLAND
a girl can dream



Tarina Tarantino - Chunky Chain Bracelet
in any colour




Affliction
these two things.



Andy Warhol
genius.



Cardboard Robot - Granade Barrette in Blue
i like it.



Disney Couture - Women's Silly Ol Pooh Thermal
in my dreams



DOE - Women's McDonald Land Cookies - SALE
i just love the fact it comes in the happy meal box



Exact Science - Women's 'I Love Music' Tshirt (navy)
classic tee



Fourth World - Landscape Tshirt (natural)
eh...



Heavy Rotation - Men's 'Plug In' Tee
i dig...



JUNK FOOD
i know,i know



Mighty Fine - Women's Corpse Bride Web Tee - SALE ITEM
i love tim burton



Natural Hawaiian - Kukui 16" Necklace - Brown Beads
reminds me of my old job



Obey - Women's Tshirt 'Wallpaper' in Maroon
enjoy



Patrick Santa Ana - Rust Beanie with Flower & Chain
loves it



Steil
dreammmmmmmmm dream dream dream dreammmmm



Stussy - Jet Stripe Scarf
i want more scarves so bad.



Antique Black Sails Necklace
amazing necklace



Sterling Silver Heart Lock
ditto



vintage ship
must have



wooden fawn earings
must have



Ice Cream Candy
yum yum



Glico Choco Puff Collon
yummm[funny name]



Saku Saku Panda
i love candy



Caramac
'The Caramel Flavoured Bar'



Cadburys Creme Egg Bar
i miss this



Flake Praline
i also miss this



KitKat Caramac
loves to no end



KitKat Chunky Peanut Butter (UK Edition)
i need to move



Wonka Whipple Scrumptious Fudgemallow Delight
helllllllo best bar ever



kitkat balls
i love kitkat



caramello
heavenly



Turkish Delight Chocettes
straight out of narnia



Sir Galahad Charm Necklace
super cheap



Sargeant Pepper Bateau Top
or the red top like it.



Black Andy DJ Bag
i swear.



Let's Talk T-shirt
long story but i love play telephones!



Sunny Side Graphic Boot
i effing love funky boots like this[any of the others id like too]



The Honey B Doll
i love 'um



Camo Private Hat
super on sale[yea i know its cliche]

FINALLY THE MOST IMPORTANT:


A TICKET TO CALIFORNIA
too see my LAKEbff whom i miss with all my soul.

this is most likely the most pathetic thing in the entire world.

-kathryn elizabeth jans
born: doctor's hospital, little rock, arkansas, usa. june 28th,1985.

Here is to the endless amount of movies,books,and music I need to get.

ps my computer sucks and shut off before i had saved any of this, but good ol' lj saved it as a draft without me telling it too, score one for the ellgay.