So, after watching the latest Supernatural episode a couple of times over the weekend (OK...three) I have decided that while I did like the episode alright, it definitely wasn't as strong as the hilarious pranks in "Hell House" or the Dean!angst in "Something Wicked." My thoughts plus caps are behind the cut.

Go Dean! Not one girl, but two! Haha, I love it! And how they're laughing together in the bar. And Sam woke him up with the car horn which gives an excuse for a happy!Sam - I love his smile and laugh, just too adorable!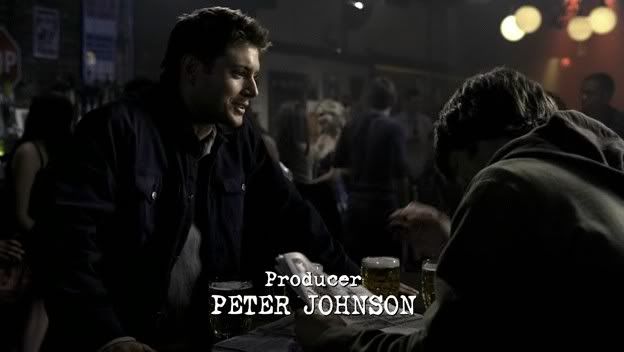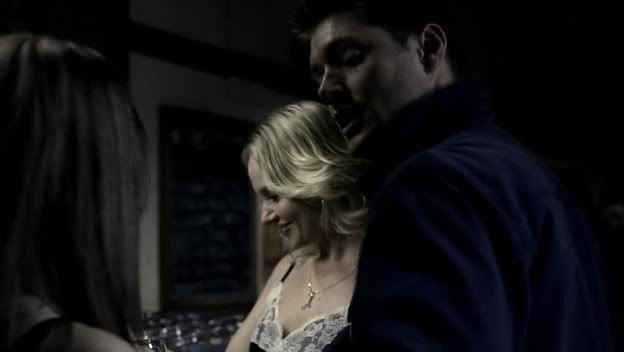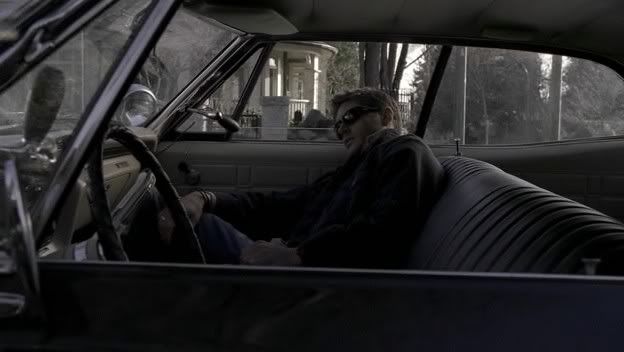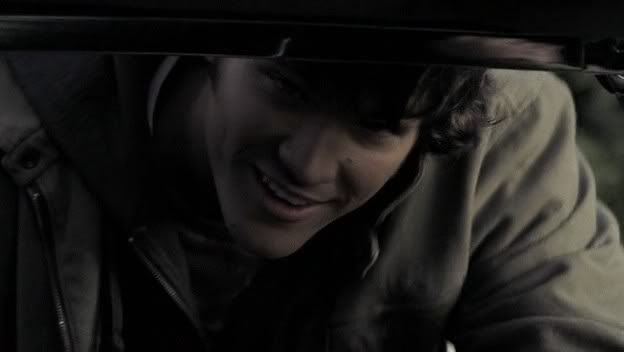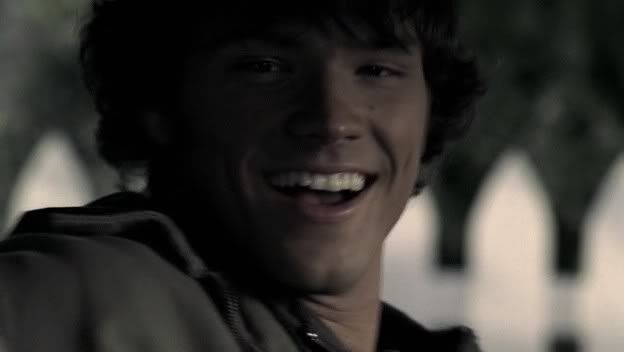 So the two go to the auction house - and you gotta love that liscence plate on the car: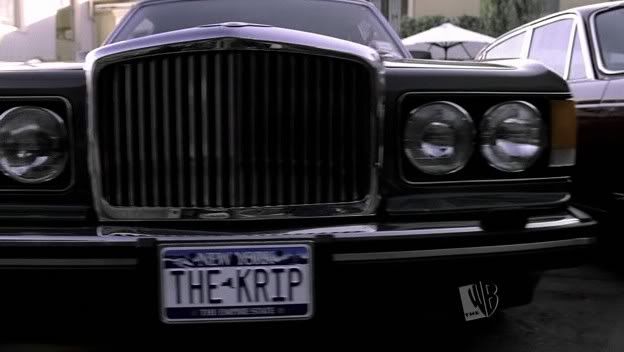 In continuing with the Dean love, the scene @ the auction house: "I'd like some champange please." And then he procedes to take a glass of champange and look completely dorktastic. Oh Dean!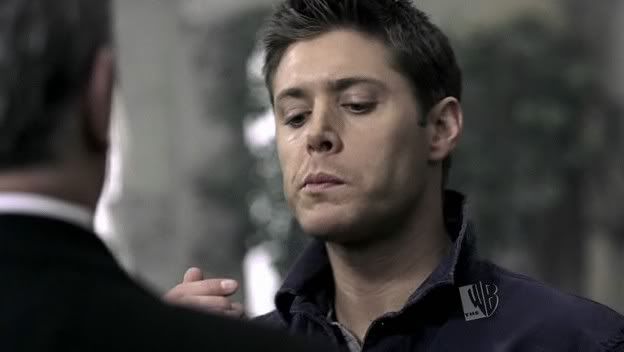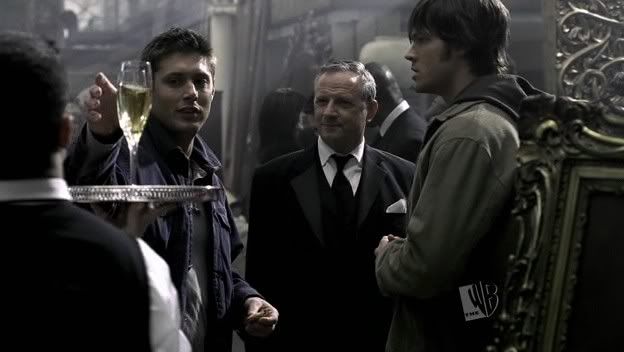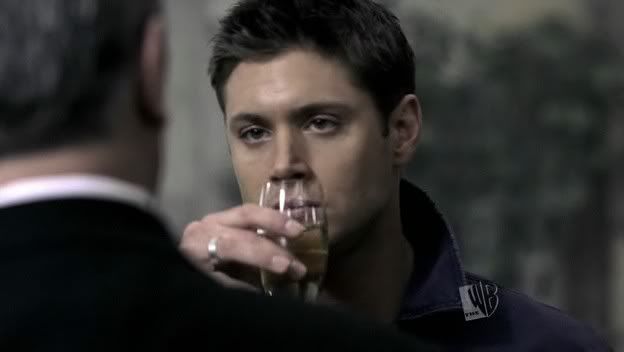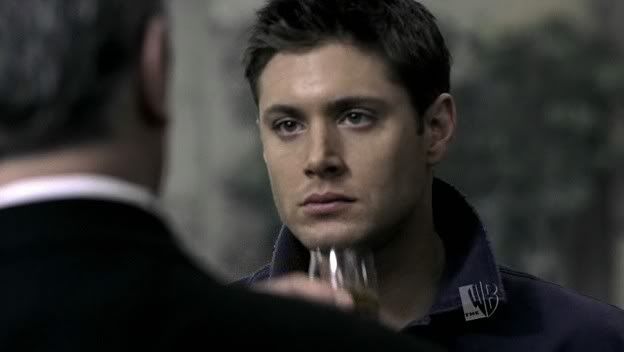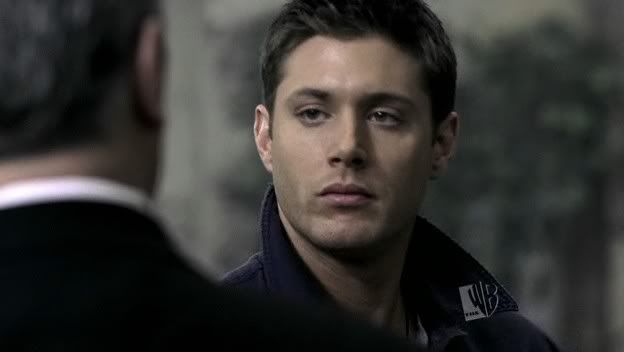 And the "MmmMMMMMmm, I'm good" when Sarah asked him if he wanted any more mini-quiche. *DIES*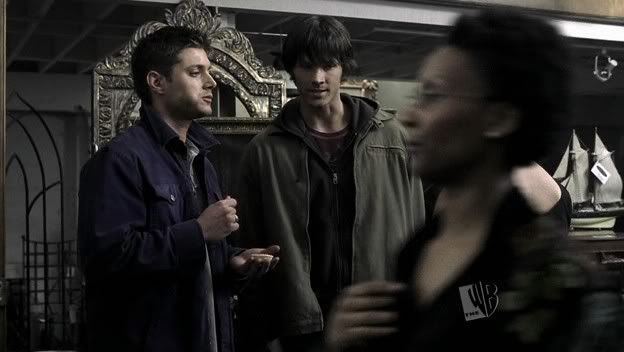 I just love how he sounds out "Provenance" each time Sam corrected him.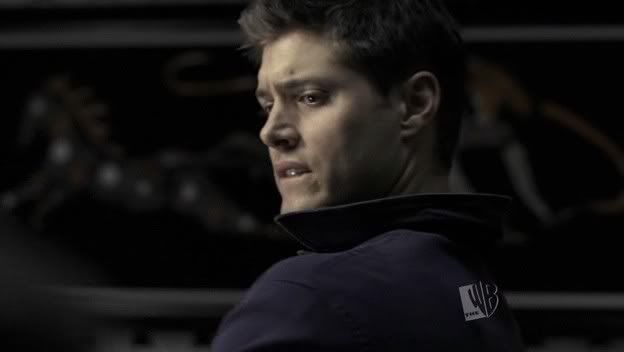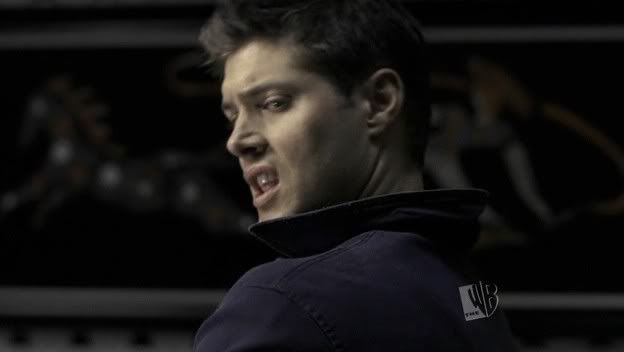 Then we get to him sharpening his knife - and really, it should NOT be this sexy to watch him simply sharpen a knife.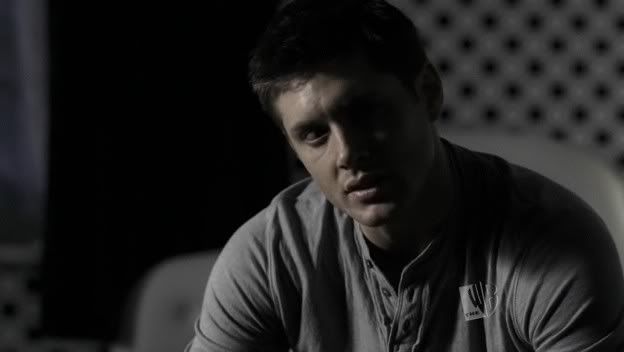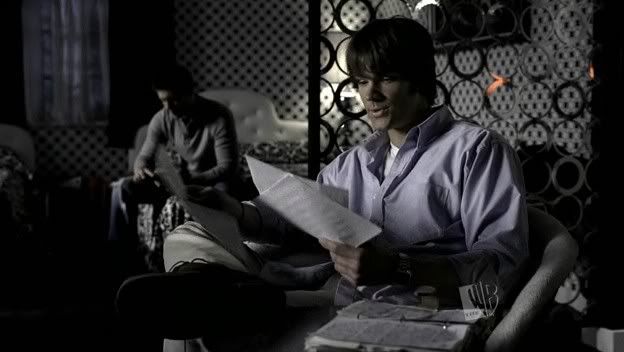 And these boys make breaking and entering look HOT.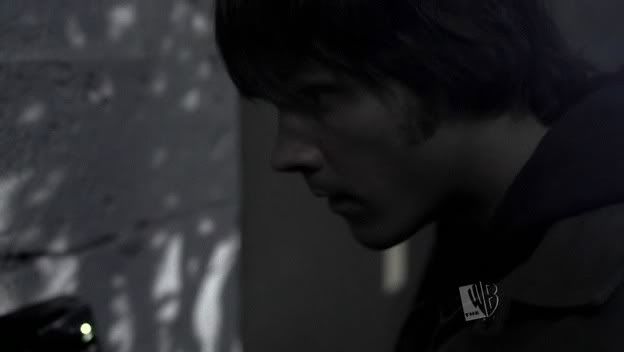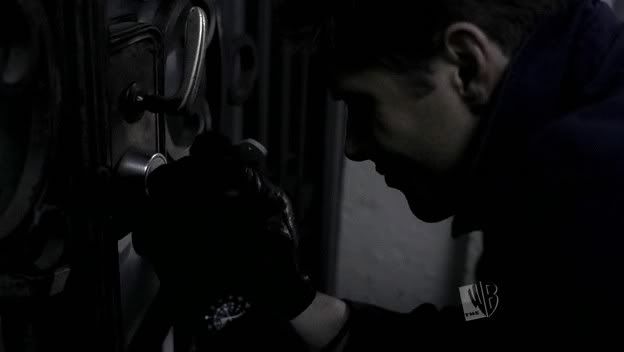 Hehe, and I loved Sam shouting, "OH MY GOD!" when he saw the painting again.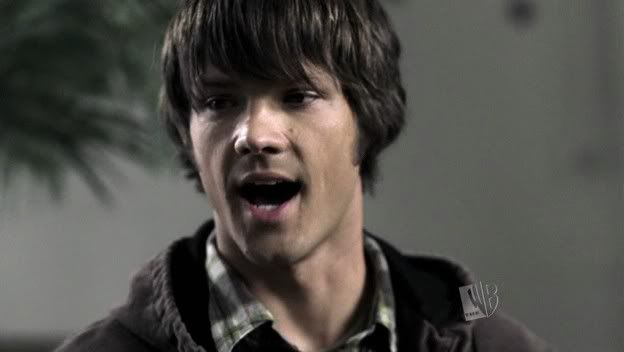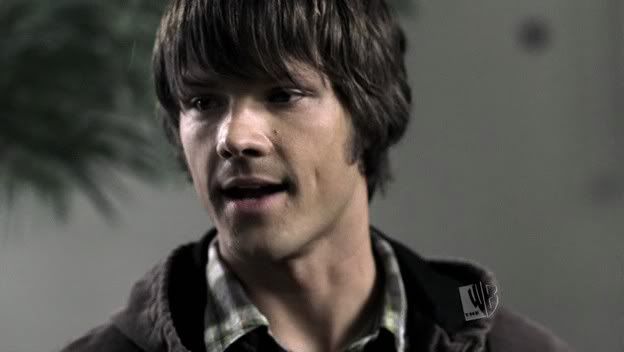 Da Vinci code reference!
"What, like a DaVinici code type deal?" - Sam
"I, um...I don't know, I'm still waiting on the movie for that one." - Dean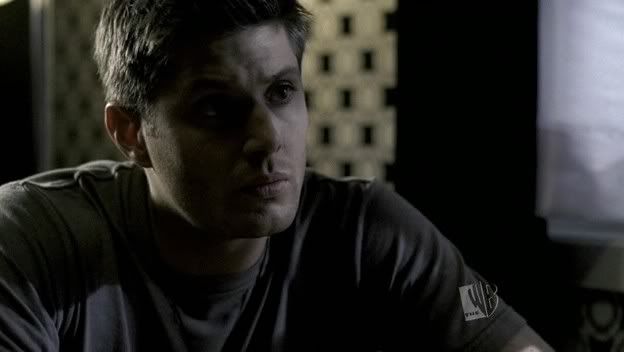 *loves*

And then my show enters a zone of weirdness where Sam is shouting words like "pimp me out" and "hook up" and I feel like I've suddenly turned to another show. Did anyone else think it a bit weird for them to suddenly be having this type of conversation? I know they're brothers, but....I don't know, maybe I was just thrown by Sam suddenly using the phrase "pimp me out."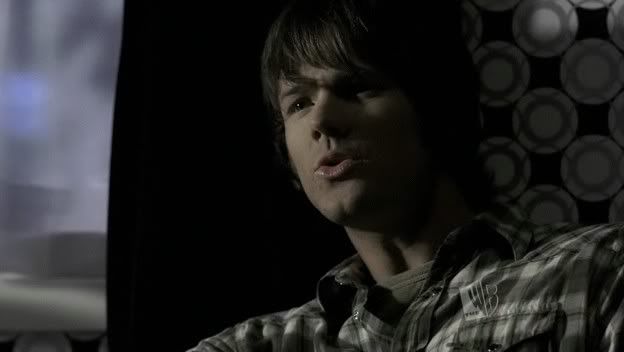 But this? This screams WINCEST right here. Seriously, every time they try to have a female interest included in the show, it just makes it more obvious that they're GAY. Gay with each other. Hehe.

"Yeah, you're right. Part of this is about Jessica. But not the main part." - Sam
"What's it about?" - Dean
Sam stares longingly before lowering his eyes. And you know it was a longingly type of stare!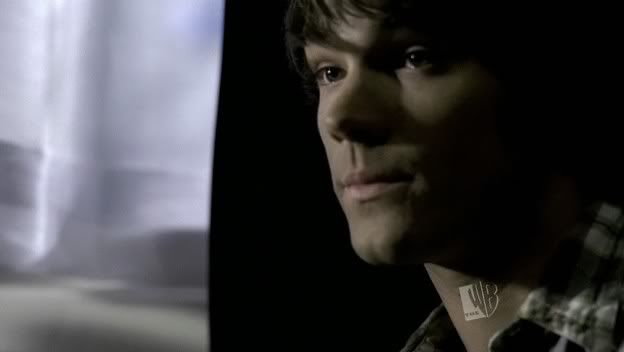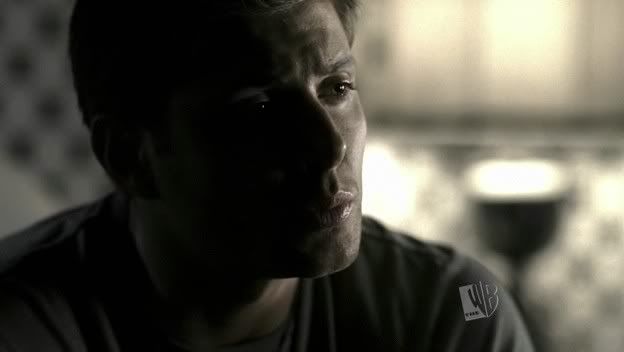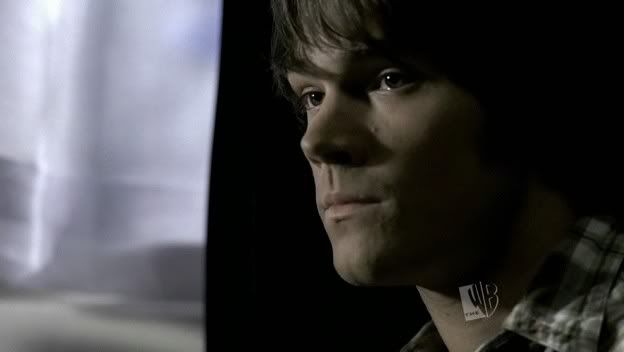 So...blah, blah...looking at the picture, seeing the razor and that the painting in the painting is different.

And I'm pretty sure that Jensen says something like, "Jared, take a look at this," when he hands Sam the photocopy of the painting. Am I right about this?

They check it out and locate the father's grave. They salt and burn the wrong baddie, so when Sam and Sarah go back to the house they find out it's the little girl instead.

Blah, blah, blah. And then we get to this scene: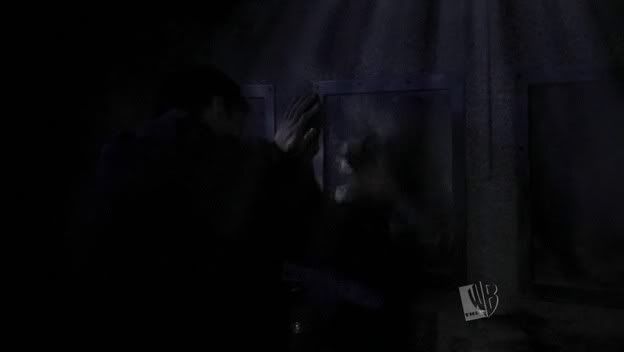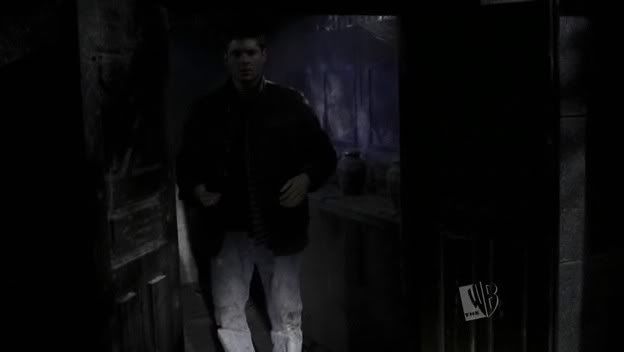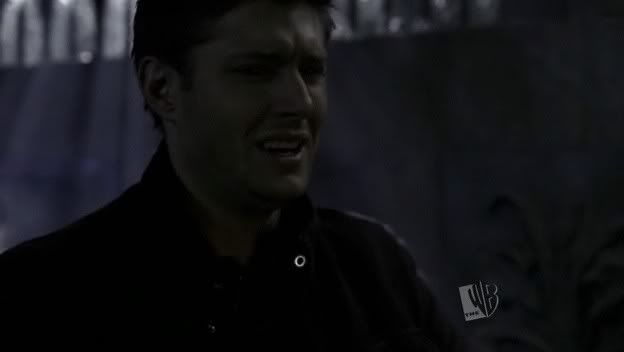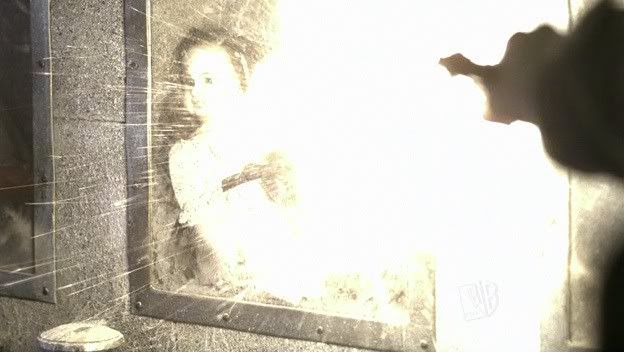 OK, so my thinking with this scene? Dean driving back to the mausoleum and having to break the glass to get the doll. I'm assuming it was used for just comedy, but it seems VERY OCC for Dean. After all, we're constantly reminded how they were "brought up as warriors" and to "shoot first, ask questions later" so I don't think Dean would do something that stupid, even under pressure.

It really reminded me of Jumanji, when that boy-turned-money ran out to get an axe from the shed, and the shed was locked so he started using an axe to break in.

12 Year old boy doing that? Yes. Dean Wincehster? No. But maybe I'm wrong here...thoughts anyone else?

And then we get to the final scene AKA where Dean is way too interested in watching his brother make out with a girl. *cough*Wincest*cough*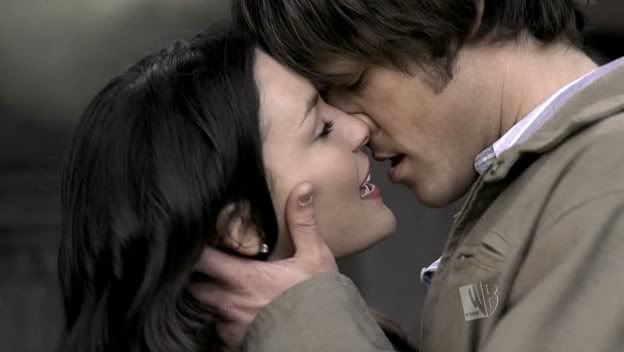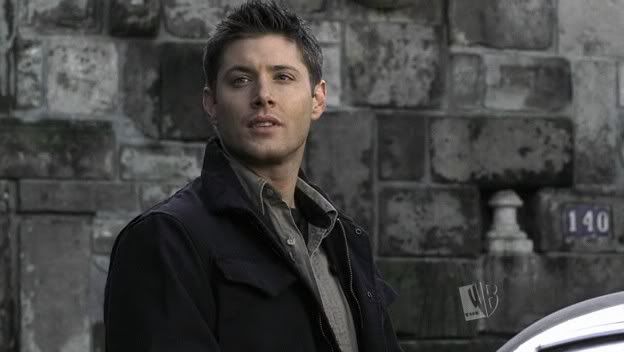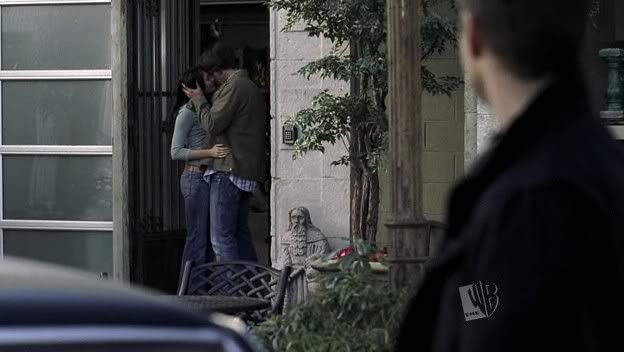 Hmm, so that's about it. This week its vampires right?

*Gets ready for more Buffy references* Let's see how they top "WWBD!" Hehe, OMG this show is eating my brain!!

And crossing my fingers that I'll have another post before the night is through...