Yay, the torrent for last night's SPN finished this afternoon and I just finished watching it - a couple times. OMG, my love for this show knows no bounds!

This was a great episode, what a great break from all the angst and seriousness of the last few episodes. And finally a GUH-inducing, exploding-worthy scene with just-out-of-the-shower-Sammy! Seriously, there were just way too many great scenes in this episode!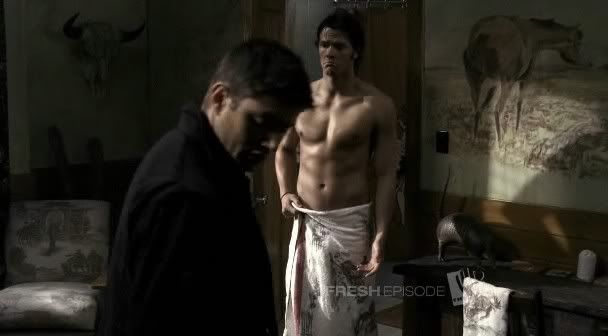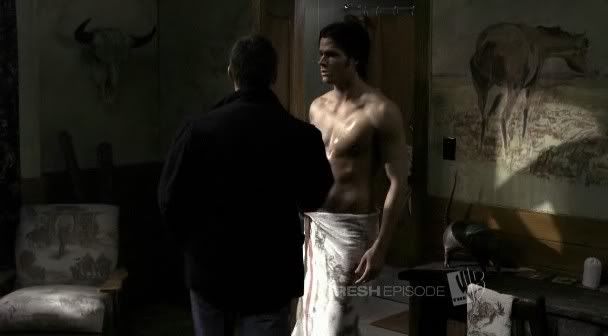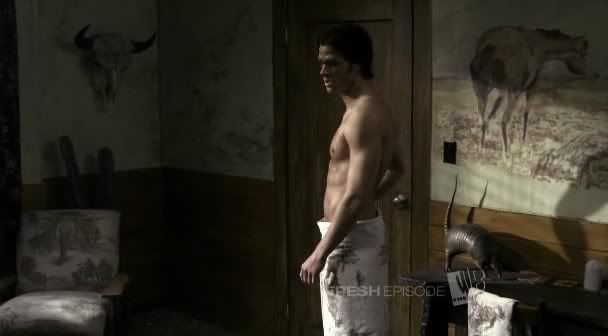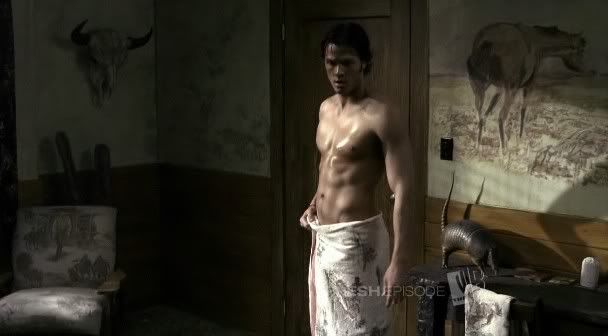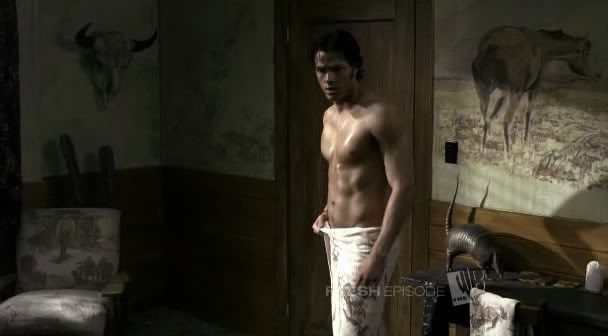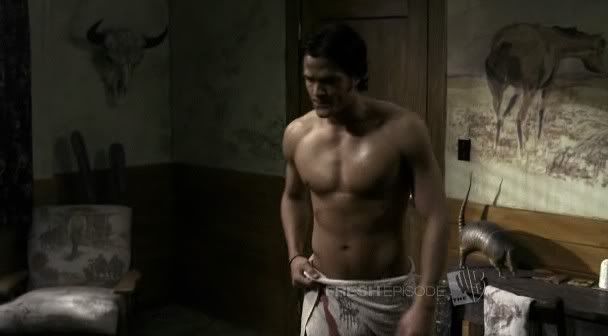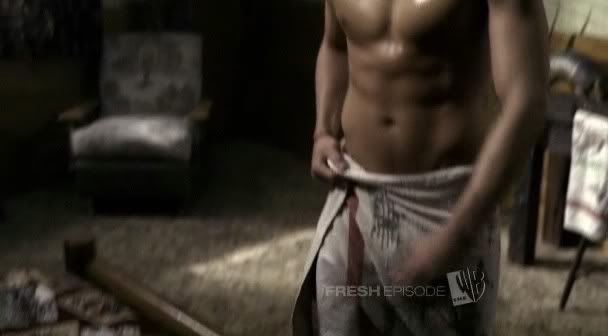 First off, the pranks? OMG, wonderful! It's so great to see them bicker, prank, bicker, and repeat. Dean taking the photo of Sam with the spoon in his mouth - hahaha, cracked me up! And then he starts singing and beating the steering wheel like a dork - and makes me love him that much more!

"What's the matter, Sammy, afraid you're gonna get a little nair in your shampoo again?" - Dean
"Alright, just remember you started it." - Sam
"Oh, bring it on, baldy." - Dean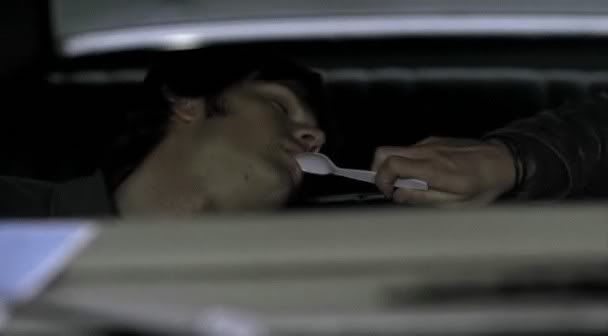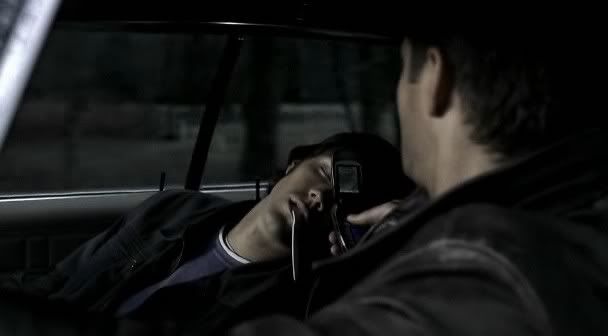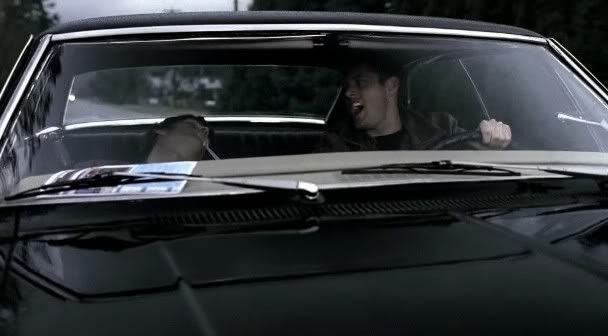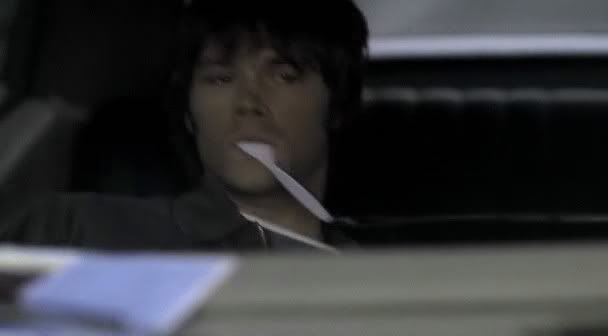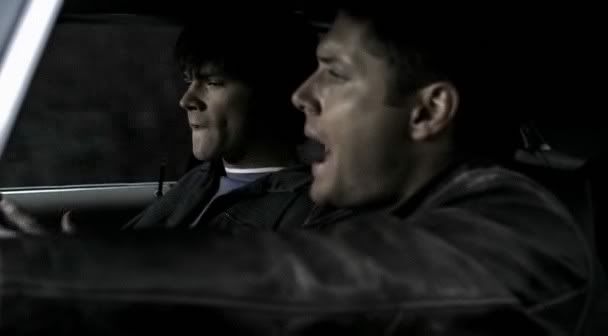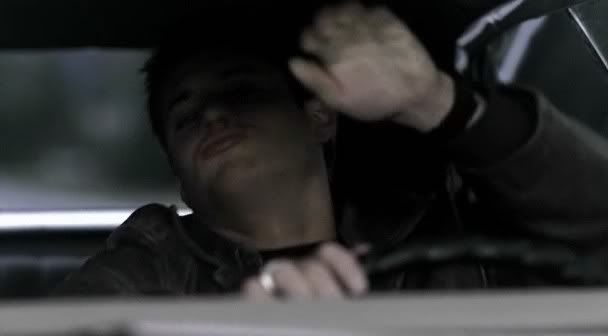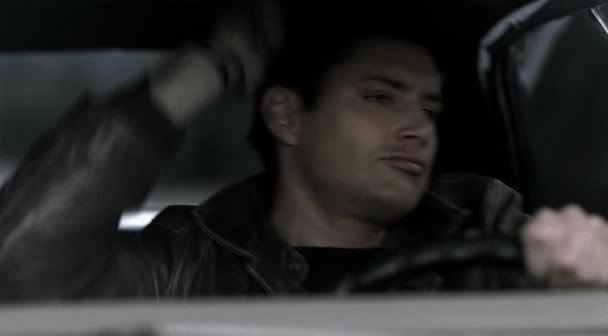 And the music? Awesome - something I would do! I just loved Sam drawing his point then pointing to himself.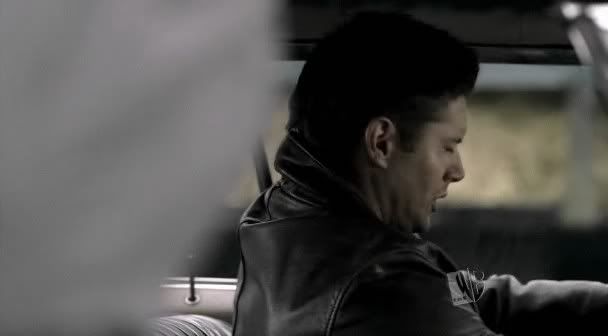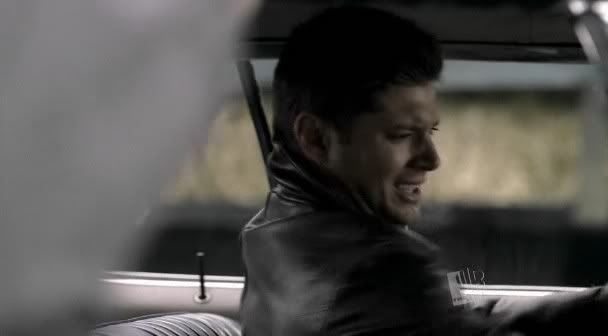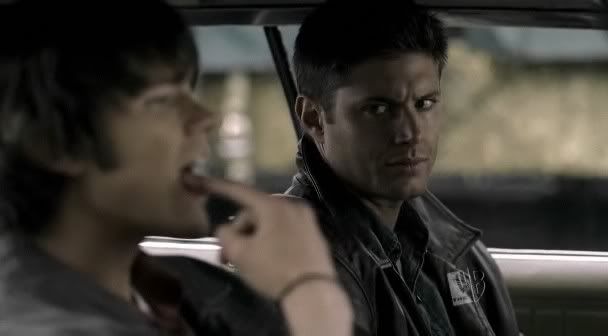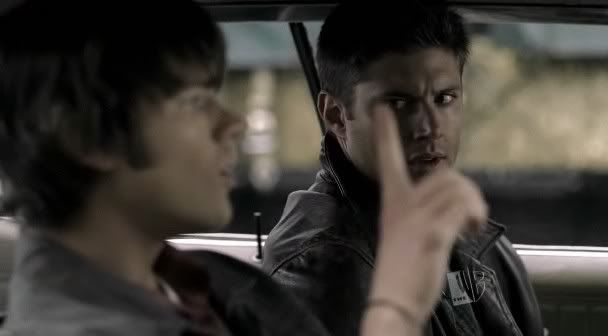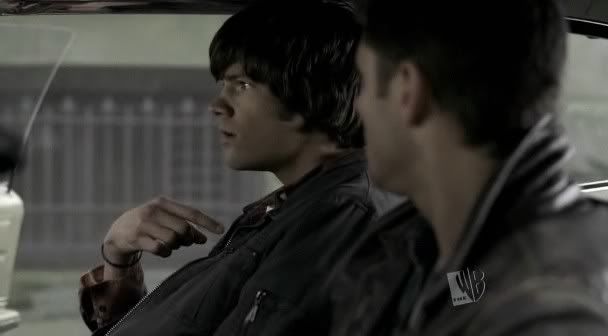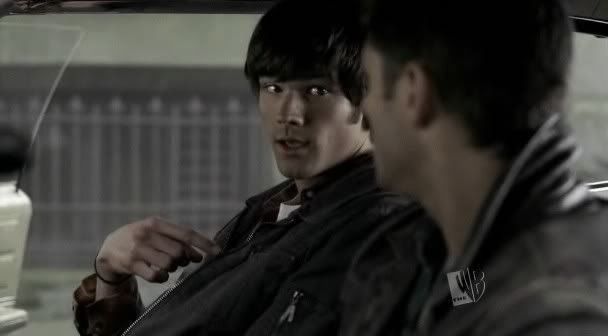 And Dean putting itching powder and Sam just squirming at the table. HAHA.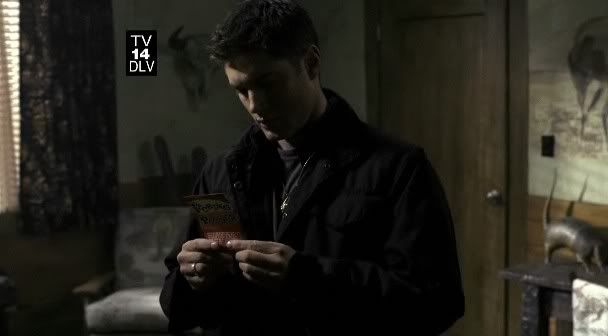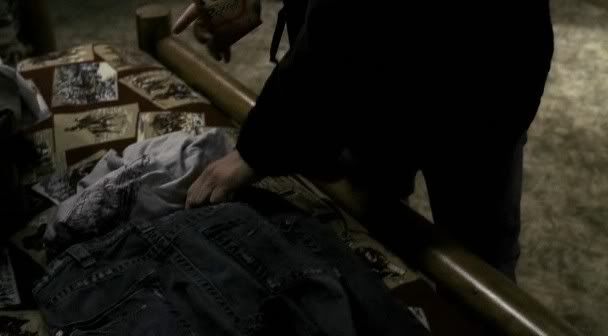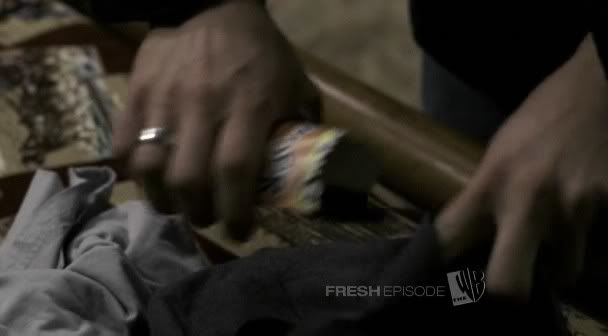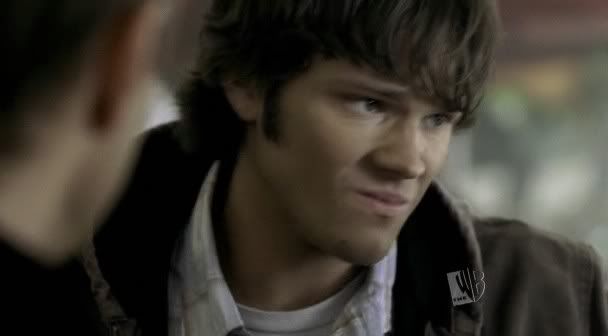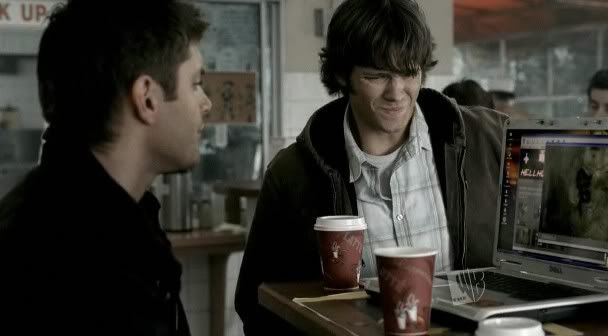 "People all over believe in Santa Claus. How come I'm not getting hooked up at Christmas?" - Dean
"Because you're a bad person." - Sam

"Man, I think I'm allergic to our soap or something." - Sam
Dean just walks away laughing
"You're a freakin' jerk." - Sam
"Oh yeah!" - Dean

But the best prank? DEFINITELY Sam's revenge - super-gluing Dean's hand to his beer bottle. Hahaha, OMG. I just love them together - their bantering and bitching just get better and better.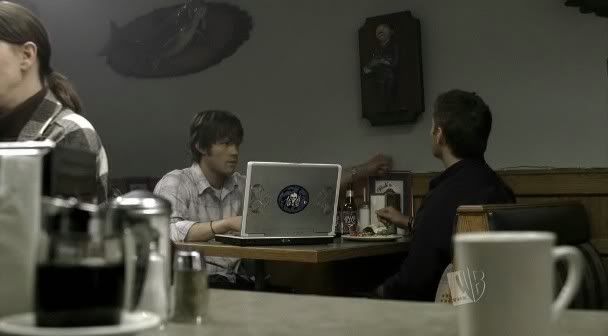 "If you pull that string one more time, I'm going to kill you." - Sam
So, of course, what does Dean do?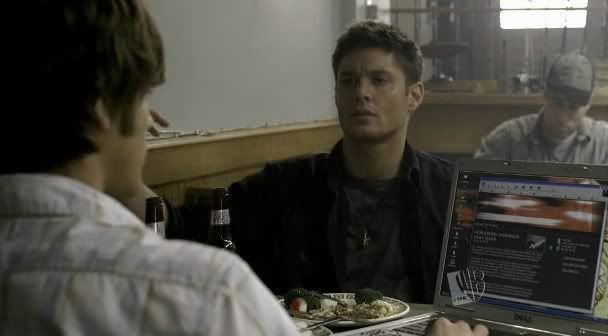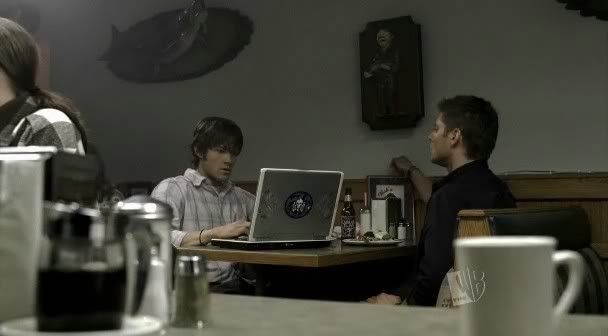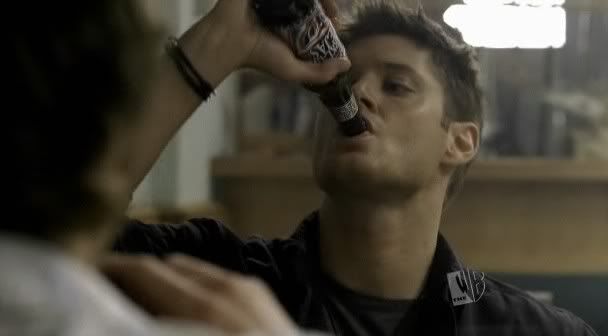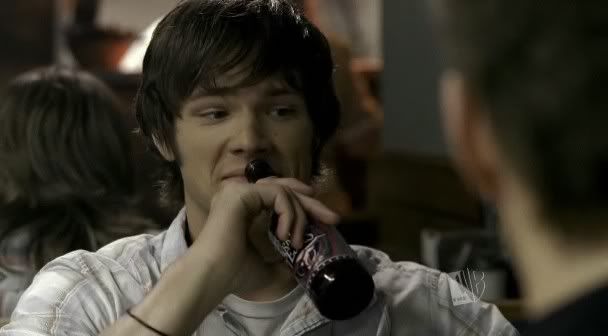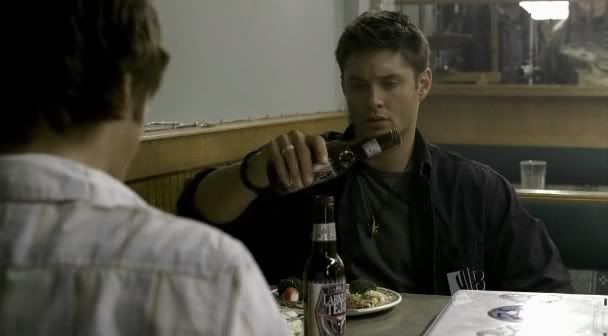 Let's just look at the pretty that is Sam's smile: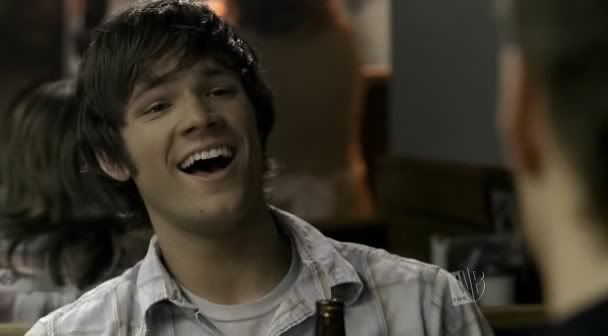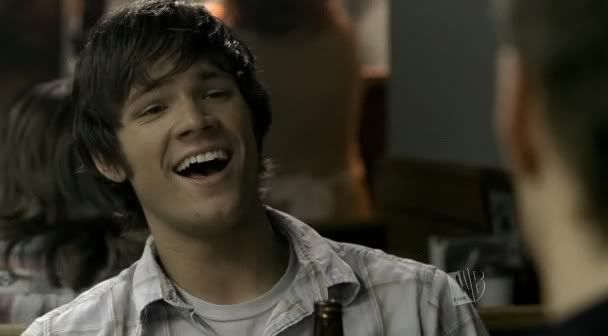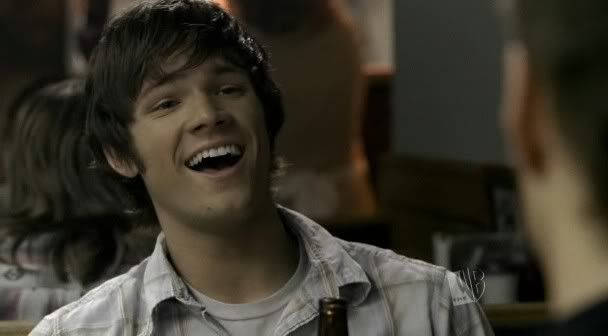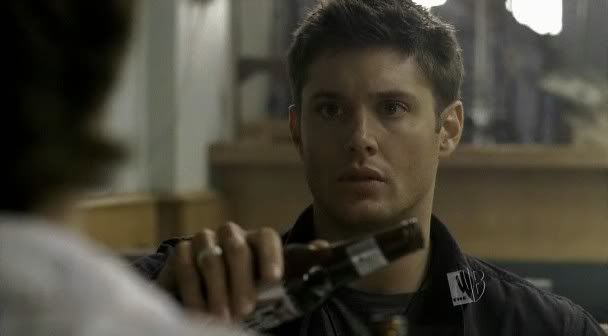 "You didn't."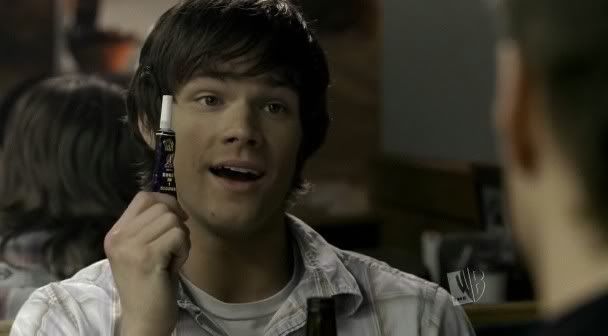 "Ohhh, I did."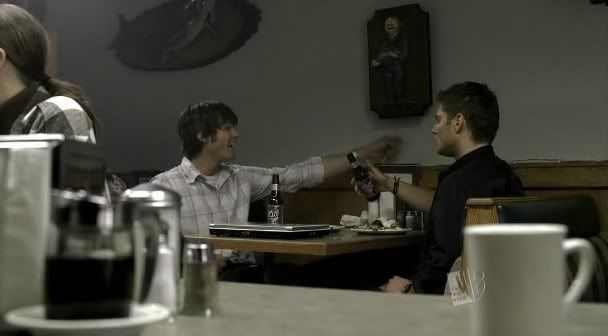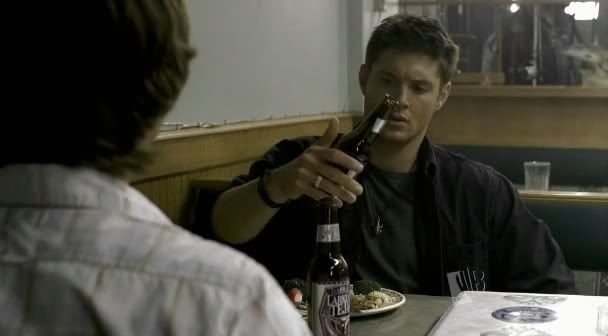 "I barely have any skin left on my palm." - Dean
"I'm not touching that line with a ten foot pole. " - Sam

OMG - the writers just make it all too easy for us!

And the ghostbusters reminded me of the Buffy Trio in S6....they even said:
"W.W.B.D.....What would Buffy do?"
"What woud Buffy do. I know, but she is stronger than me."

"This is our ticket to the big time. Fame. Money. Sex......with girls."
(See? I can see pre-bad ass evil Warren saying that!)

"Who you gonna call?!" - Dean (hehe, and that made me think of Spike saying that in S7)


So, although the plot was just kinda ehh...but, then again, you could say that about several of the demon-of-the-week plots, Sam and Dean's interaction and bickering was just top notch with this episode, which really makes the show. OK...so icons of Sam are a must!