OMFG! DOCTOR WHO!!!!!! + SQUEEEEE over the preview for next week! Complete with picspam for both!
I actually think I have more screen caps for next week's preview than the actual episode! :P
FANTASTIC episode!
The setting on the planet TOTALLY reminded me of Firefly...I wonder if Russell or the design team took any inspiration from that? Alien planet, Asian influence, Joss Whedon - who we all know Russell admires. Kinda lovely!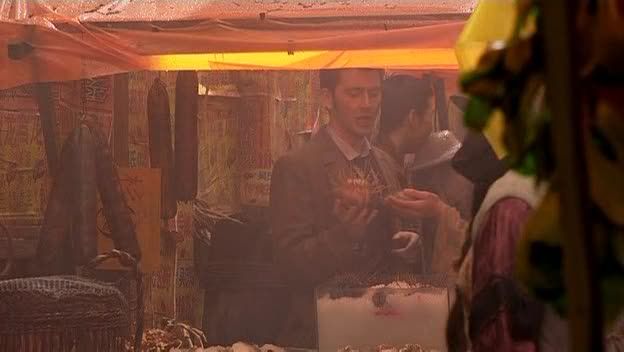 I guess that this explains why Catherine Tate was in so little of last week's episode, since this one was all her and Rose!
And ROSE! HAI there! OK, so I was kinda worried about her return and how it would be handled, but I loved the interweaving her run ins with Donna and it working so well. I did like that she was a bit more bad ass and serious now, after working with this Torchwood team. I love seeing little bits of the Doctor rub off on her attitude (whether that was intentional or not, I don't know) like the "don't call me mam" and "sorry, so so sorry" and saying that's what he would say. Loved it when she goes on to say how great his hair is :P
So. The parallel world that Donna gets in is basically this HORRIBLY depressing Alt. Universe, huh? EVERYONE, Martha, Sarah Jane, Gwen, Ianto, Jack, all with horrible outcomes as a result of the Doctor not meeting Donna. And it shows how much the Doctor really is needed. All from taking a right turn instead of a left. I LOVE seeing stuff like this and how one small decision can change the entire course of history.
Catherine Tate, fantastic in this entire episode! She can pull off the sarcasm, wit, powerful emotion all in one scene, so easily and so believably.
I just love her and I LOVE her with Wilf and how caring he is for her.
And then when Donna breaks free of the alt world and the Doctor finds her, love this last scene!
OH! I figure there has to be SOME MEANING to what the Doctor says about Donna and her parallel universes. He doesn't say stuff for no reason, so hmmm....I wonder if this will play an outcome in her ending?
"Funny thing is, seems to be happening a lot. To you. Well, the Library, and then this. Sometimes I think there's way too much coincidence around you, Donna. I met you once, I met your grandfather, and then I met you again. In the whole wide universe, and I met you for a second time. Maybe there's something binding us together.
"Don't be so daft. I'm nothing special."
"Yes you are. You're brilliant"
Eeeeee oh his wittle face!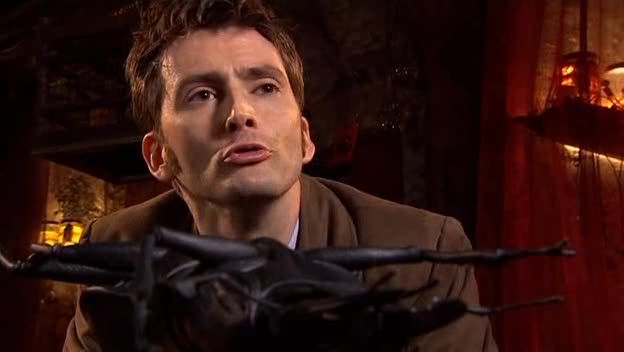 EEEE! BAD WOLF!
Fantastic ending with the excellent S2 and S3 musical themes used and Bad Wolf written all over the place.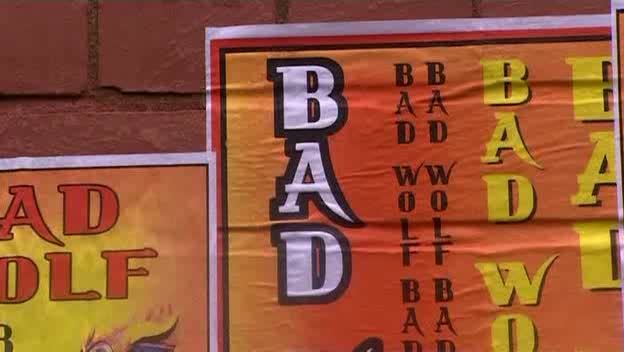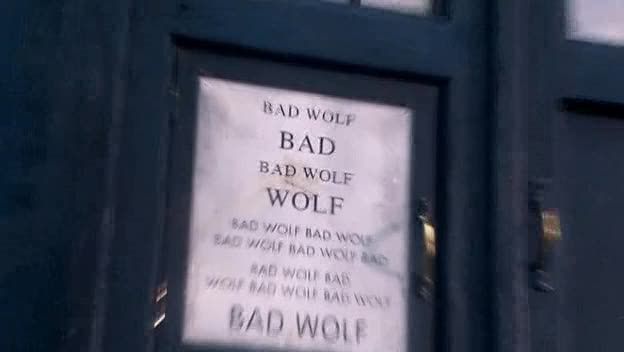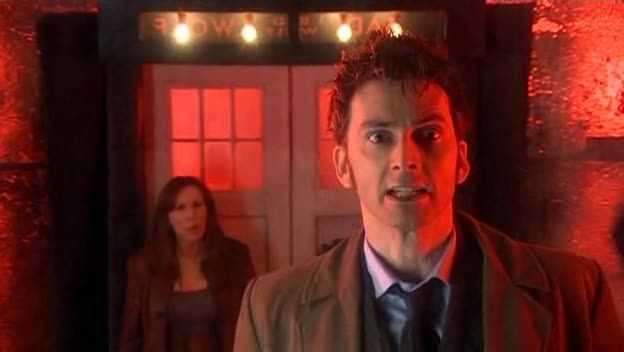 "The end of the universe."
Skipping some space for caps and SQUEEEEE over the preview for next Saturday!
OMG OMG OMG!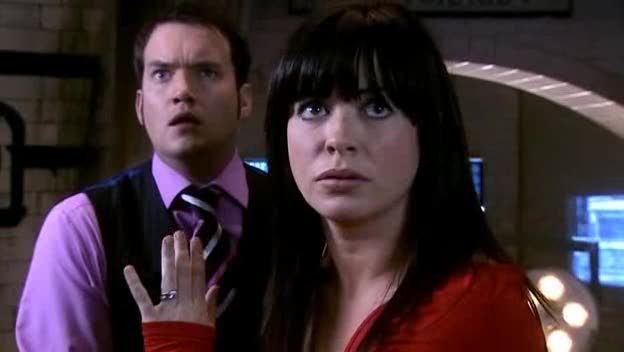 JACK! GWEN! IANTO! JACK! MARTHA! SARAH JANE! JACK! And did I mention Jack?!
Team Torchwood meets Team TARDIS and I CANNOT WAIT!
It looks like it's going to start RIGHT where S2 of Torchwood ends. OMG I want Ianto and the Doctor to meet so bad, that's something that fandom has totally gotten me hooked on.
Um...random kid!
The Rhinos from Smith and Jones!
Rose!
The Tomato!Dalek!
Glasses!porn!
Team!TW!
Donna!
Ah now I understand. Is this kid on the Sarah Jane Adventures? I haven't seen a clip of this show EVER.
Bad ass!Rose
Frightened!UNIT!Martha!
Bad ass Torchwood team with guns! Ianto too!
Scary Lady! OMG could this be the lady who picked up that ring in the season 3 finale? Or are they even touching on that again?!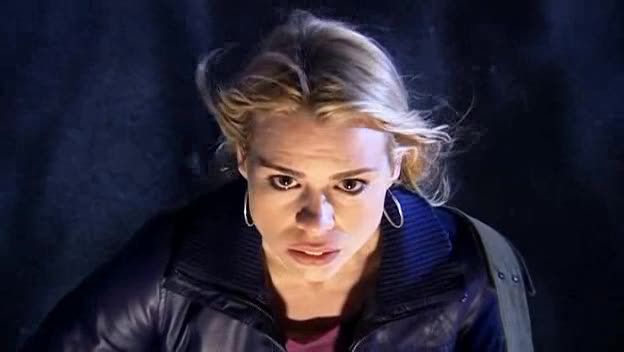 Rose!
Oh man...I totally want this AMAZING reunion scene with the Doctor and Rose and then Rose and Jack. Especially Rose and Jack b/c man, they have no clue what really happened to each other! OK, well Jack does and I guess Rose does now too, but I want some spinny hugs and happy smiles! And I want some snark between the Torchwood team vs the Doctor (Or, y'know, Ianto vs. The Doctor) and Martha stuck in the middle since she has worked with both. And just a bit of some Jack/Ianto!lite at some point of time. Gwen and Donna bonding over the complicated men in their lives. And Jack greeting Donna with his typical "Captain Jack Harkness, and you are?" in that flirty way and Donna just blows him off. :P
EEEEE so much I want to see, and I know there isn't enough time to barely skim the surface as far as what types of character interaction I want to see in the final two episodes, but that's what fan fiction is for, right?
NEXT WEEK IS GONNA KICK ASS!
Is it Saturday yet?!?!
Current Mood:

hopeful