Here is page two! I think I covered almost every aspect of paranormal romance that is on the bookshelves right now, so if you like that genre, give some of these authors a try! If you have any recommendations that aren't on this list, please let me know! And if this gets to you check out any new authors, let me know if you liked what you read!


Marjorie M Liu

http://www.marjoriemliu.com

We're starting out this list with one of my all-time favorite authors! Her writing is just vivid, beautiful, and so romantic. I've been a fan of hers since her debut novel in the Dirk and Steele series, and love each new one more than the previous one! She continues to better and challenge herself and come up with great new ideas.

The Dirk and Steele Agency is made up of men and women with extraordinary abilities - shapeshifting, electic-nesis, empathy, and more. There is adventure, action, romance, magic, and the entire series is just amazing. Her writing is just poetic and I feel like I'm reading much more than just a romance novel when I read one of her books.



*June 2009*

My favorite is Soul Song, her most recent release. Kitala and Michael are just SO romantic together. Michael is a merman...I mean, who uses that mythological being in fiction? Liu does a fantastic job and writing these two. There is plenty of action, plot, characterazation, and wonderful romance.

She also has a new series out:




I actually haven't started it yet, but when I do I'll post here about what I thought!

Katie MacAlister

http://www.katiemacalister.com/

Katie MacAlister has a couple of paranormal romance series out. One I regularly follow and the other I have the first book in but haven't started it yet. She has a vampire series, and that's the one I really enjoy. The Dark Ones are the names for her vampires, who are looking for their Beloved. It's contemporary romance and is very snarky, funny, and fun to read. Her dialogue especially is wonderful.

The other series is her Aisling Grey, Guardian, Series. Like I said, I haven't started this series from her, but I think it's pretty popular.

Vampire Series:



Aisling Grey Series: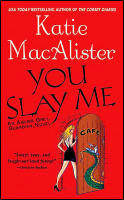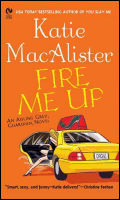 Let's see...I don't think I really have a favorite of hers. She is kinda an exception to what I normally read. I generally like stories that are darker, more serious, and have all this angst and pain. Her series is definitely a bit lighter and fluffier than what I normally read.

Melissa Mayhue

http://www.melissamayhue.com/

Her site design kinda sucks, but her writing does not! :P Her Daughters of the Glen Series is beautifully written and was surprisingly excellent for a debut series! The first book in the series deals with time travel, the Fae, and takes place in Scotland. OK, so it can't compare to Diana Gabaldon, but I loved this book just the same! She writes the characters and romance very well.




My favorite is the debut novel in the series. I actually thought that she had been published before, so I was surprised to find out this was her first book! I really enjoyed Connor and Caitlyn together, and she did a good job dealing with the whole notion of time travel when many authors have failed in making sense of it all. Definitely enjoyable and I'm looking forward to the 3rd book!

Cheyenne McCray

http://www.cheyennemccray.com/

Cheyenne McCray writes some HOT stuff! But she also has fun, action packed plots and some great bad ass enemies as well. There is witchcraft, immortal beings, sexy warriors, and plenty of things going on. The world she has created is unique and pretty awesome. I really like that all the characters in the book are working together on the bigger multi-story goal. I like how her witches are broken into categories - white magic, gray magic, and black magic, and how a couple of the main characters have to deal with that. The stories themselves are sizzling with chemistry and emotion.

McCray is also working on a contemporary suspense romance series. Her first book Chosen Prey, was pretty decent, but I am hoping for an improvement in the second in the series, Moving Target, which will be out in early 2008.




My favorite is the second book, Seduced by Magic. Copper and Tiernan were the best two characters in the series so far, IMO.

It also looks like she has a new series coming out this June:

The Night Tracker series




Stephanie Meyer

http://www.stepheniemeyer.com/

EDWARD CULLEN! HAHA, I finally understand! OK, but honestly...I have a bit of a beef with Edward. He's an Angel. He makes decisions without Bella's input, without telling her, without even thinking of consulting her in order to protect her, or for her own good, or because she's human and therefore wouldn't make the right decision. HELLO ANGEL!

Twilight is the teen series that is taking over the world! Bella has just moved to Forks, Washington and is the new girl at school. There she meets Edward Cullen, who saves her life, and finds out that he is a vampire! There is also Jacob and his family in La Plata, who are werewolves. The two creatures DO NOT get along, and Bella is caught in the middle of it all. She wants to be with Edward, but has this longing for Jacob, and it's all Buffy!esque angst and romantic drama. But bad.





What? You mean there is a 4th book? Not in my LJ there isn't!

The Host




This is actually my favorite thing she has ever written. It shows growth in her ability as a writer and the world is different. Like, she really put a lot of thought into creating the different worlds and how the hosts work. The characters are a bit more fun than the ones in Twilight and I just really like the subtle romance as the plot thickens. I can't wait for a sequel for this.


Karen Marie Moning

http://www.karenmoning.com/

Karen Marie Moning has an amazing, wonderful Highlander and Fae time travel romance series out. She also has another series, also focusing on the Fae, but is much darker and more complex than the Highlander series.

I love KMM's Higherlander series. It's fun, the men are sexy, the women are smart and courageous, and it's just HOT. There is time travel, historical aspects, contemporary aspects, and I love how all the characters are different...she's not using the exact same formula to write each book.

Her other series, the Fever Series, is a 5 part series, I think, and the first two are out. I'm enjoying the series, but a part of me does with she would get back to writing about Highlanders! :P

Fever Series:



Highlander Series:



My favorite is Kiss of the Highlander, without a doubt! Drustan and Gwen are just incredible together! Their dialogue, their working together, it's all just perfect. This story takes place in modern day time and then traveling back to Drustan's time, and then back to the present day. GAH, it's just great! Again, I don't want to say too much, but if you're looking for something that meets requirements of Scotland, highlander, hotness, this is it!

Alexis Morgan

http://www.alexismorgan.com/

Alexis Morgan has one of the most unique and original paranormal series out there right now. The Paladins series currently has 4 books out, and hopefully a 5th in the somewhat near future! Paladins are warriors who fight the Others, beings who try to cross over into our world by coming through the techtonic plates around mountain ranges...like earthquakes. Not much is known about Others, but they are similar to Paladins and humans...something is causing them to go insane which causes them to cross over. Paladins are there to protect the human race from any Others getting out. The Paladins are not immortal, but are reborn if they are killed in battle. However, each time they are reborn, they lose a part of themselves. Eventually, they have to be put down from insanity.

I LOVE this series! The debut novel was incredibly original and strong, and she just continues to get better with each new book! I really do think that this is just a really neat concept and am enjoying her verse.

Morgan also has a new series that will come out in 2008, called the Tallions. I don't know anything about this series, but I will definitely check it out!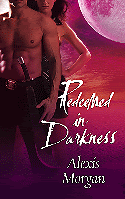 My favorite is In Darkness Reborn. I LOVE that this book is from the Other's POV and is Barak's story. Barak is an Other who crosses the other side and is still very sane. He is captured by the Paladins and slowly starts to work with them. I love his story and his bonding with the Paladins.

She also has a new series out, The Talions Series




I will admit, I don't like this series nearly as much as her Paladin series, but I'm going to wait and see how the second book goes before making up my mind.


Robin T. Popp

http://www.robintpopp.com/

Robin T Popp has an excellent vampire series out right now. The Night Slayer book is about vampires, but what makes it unique is that the source of the cause of vampirism is from chupacabra venom. Men who are directly bitten by a chupacabra are like changelings, but those who are vampires and bite to create another vampire create a completely different type of vamp...I think I got that right. Anyway, the plots all link together from book to book, and the stories and action are great!




My favorite of the series is Seduced by the Night. I LOVED Dirk and Bethany together. Dirk is protecting Bethany from those who want her to try and mass produce the vamp formula. Of course, while working togther, the two grow closer together, and it's just hot! :P

Maggie Shayne

http://www.maggieshayne.com/

Maggie Shayne's older paranormal romances are simply amazing, beautiful, and sensual. I don't get that connection with some of her recent work. She writes amazing vampire romance, the first 6 books in her Wings of the Night series I absolutely love. I have yet to read the newest book, but I've heard good things about it.

Also, she has a trilogy of three amazing books in the Witches series. I LOVE this series. These were written almost 10 years ago, so try a used bookshop rather than get the reissued books that are on the bookshelves now. You can also find the first 1/2 of her Wings of the Night series in used bookstores as well.

The Witches Series:



The Wings of the Night Series:


(This is a reissue of the first 3 books in the series - Twilight Phantasies, Twilight Memories, Twilight Illusions)



(This is a reissue of books 4 and 5, Born in Twilight and Beyond Twilight)



(Two stories - "Run From Twilight" and "Twilight Vows")




My favorite is the Witches series. It's incredibly romantic, deals with witchcracft in the past and present, reincarnation, and the whole love never dies thing. Very sensual and lovely reads!

Gena Showalter

http://members.cox.net/genashowalter/

I LOVE LOVE LOVE Gena Showalter! I'm to the point where I don't even read the back of the book - if it's something new and written by her, I buy it. And I never regret it. She has SIX series in the works right now, and all are just so completely different from the next, I'm just amazed at how her brain works. Her dialogue is just amazingly witty and the inner voice of each character from each story is unique. Hilarious, fast paced, great action, sci-fi, fantasy, contemporary, teen novels, she can do it all!

The Imperia Series:



This was an early series from Showalter...neither relate to each other (I think), but both are fun! My favorite is The Stone Prince. GAH, I just love her writing style!

The Atlantis Series: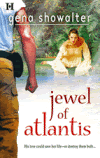 This takes place in Atlantis, an area hidden from humans guarded by a race of shapeshifting warriors. Darius is supposed to guard the area from humans, but one slips by him, of course! There are dragons, magic, nymphs, vampires, romance, and just wonderful fun!

The Alien Huntress series:



The Alien Huntress TEEN series:



The Alien Huntress series is just KICK ASS sci-fi/futuristic romance. There are all these different types of aliens, and there is an agency established to help keep these aliens under control. The huntresses are those sent out to do the work. There is plenty of action, suspense, and HOT chemistry between the leading men and women. I've even read the teen series - which I LOVE how she has the characters from the adult series included as teachers, and Showalter's great writing style is also in the teen series. This is my faorite series from Gena, it's just wonderful!

Contemporary Romance:



I know I said I was going to keep this to paranormal romance, but I had to include these. Just...check them out! I LOVE her characters in these two stories, how quirky the women are, how great the men are, and just their chemistry all over the place.

Tales of an Extraordinary Girl Series:



This is the first in a series that Showalter is planning on coming back to in 2009. SO SO good! The character interaction in this story is just so much FUN. Rome, the leading male character, is just GAH!

Lords of the Underworld Series:



This is her newest series and I absolutely love it! They are cursed immortal beings, all with a different sin. I really like it because really, they are kinda the bad guys. They are the guys that would be on the other end of the "good guys" that you normally read. But they're hot and dark and yeah, depressing, but with the right independent strong female to release them of their sin, they are great characters. I think another 2 are due out this year!

Eve Silver

http://www.evesilver.net/




There's plenty of hotness, magic, and action in this book. Ciarran is protecting Clea from demons. Ciarran is part of the Compact of Sorcerers, a group sword to protect the barrier between humans and the demon realm. I actually really enjoyed the second one in the series, it's just hot.

Nalini Singh

I don't think I've read a stronger debut novel than Slave to Sensation by Nalini Singh. She has created an incredibly original, unique world, with captivating characters and wonderful plot. It's always refreshing to read something that is NOT vampire warrirors or werewolves vs. vampires, so it was a can't-put-down read when I got the first book.

Her Psy-Changling series takes place in a futuristic Earth, where there are humans, but there are also Psy - those dominated by logical thought and who erased emotion from their bodies, and the changlings - shapeshifters who are controlled by emotion and are very passionate beings. The two races do not get along, but that doesn't stop some from meeting. There is this awesome thing called the Psy-net, a mindweb for all of the Psy people, and Singh has written their world SO well.



*July 2009*

My favorite in the series is a tie between the first two. I LOVED Faith and Vaughn, but I really, really loved Sascha and Lucas. I loved what Sascha went through and how incredible her first story was. DEFINITELY try out this series!

She has a new series that just started:



It sounds like it combines angels, humans, demons, and plenty else! I can't wait to start a new series from her!

L.J. Smith

http://www.ljanesmith.net/

Before Stephanie Meyer, LJ Smith wrote The Vampire Diaries, which was a series about a teenage girl in high school falling in love with the mysterious bad boy who happens to be a vampire. She also wrote several other great series, including the amazing Night World series, which included vampires, werewolves, witches, immortals, psychics, and everything else paranormal.

LJ Smith wrote books for teens and she wrote them WELL...each romance was beautiful and full of hope. I read them back in middle school, possibly even as early as 5th grade, and I still have every published book from her sitting on my bookshelf. I am STILL hoping for the 10th and final book in her Night World series, although I doubt we'll ever get it. If you want to check this author out, the best bet on finding The Night World series is through a used book store, ebay, or Amazon used sellers. The Vampire Diaries has just been re-released in 2 books that have 2 books in each, so support this writer by buying those from a bookstore!

The Vampire Diaries

The Forbidden Game
Dark Visions
Night World Series


My favorite from the Night World series is definitely Soulmate. The storyline of reincarnation and how tortured Theirry is over losing Hannah is just beautifully written. After that one, my next favorite is Witchlight, because shapeshifting and witches battling a dragon is just awesome.

These stories aren't gonna be scorching hot like the rest of the authors on these lists, but they are still wonderful reads!

Vickie Taylor

http://www.vickietaylor.com/

Vickie Taylor has a really great series out right now that deals with something new - gargoyles. But it's not like the Gargoyles TV show we used to watch on Fox. HAHA. No, they're guardians with the ability to shift into these creatures. There are good guys and bad guys, and it's a really interesting world.

She has 2 books out right now, and I hope a third is on the way.




My favorite is the first book, just because I really love Rachel's story of her past and how it affects the rest of her life. And Nathan is just a great male character too.

Shiloh Walker

http://www.shilohwalker.com/

Shiloh Walker has a long list of books with Ellora's Cave and has recently started releasing her Hunters series with a mainstream publishing company. The Hunters are everything from vampires to werewolves who work together for the Council. The entire series is actually 10 stories, even through most readers probably know only of the most recent 4.

Her first 6 stories in the series are especially very, very graphic and very hardcore sex. Her writing reminds me of Angela Knight, Diane Whiteside, those women who write a bit more graphically than I usually like to read.



(Sories 1 and 2)



(Stories 3 and 4)




I really like Hunting the Hunted, just because it's a full lenth novel, which gives her the time to really flesh out the characters. I really like this series, but don't always want to read it just because it's so sex-driven. Still, fun, action, and great diverse characters.

J.R. Ward

http://www.jrward.com/

If Diana Gabaldon is the definitive time travel writer and Kim Harrison is the definitive fantasy w/romance writer, then J.R. Ward is THE writer in the vampire paranormal romance genre. Y'know, that's how I feel about it, anyway!

Ever since I read the first book in the series, I knew this was something new and special. Her Black Dagger Brotherhood series is simply AMAZING. The characters are all incredible, the plot is just action packed...OMG, it's just incredibly excellent! The Black Dagger Brotherhood is a group of highly trained vampire warriors, fighting against the Lessening Society, soulless beings that smell like baby powder. The Brothers go through a change that gives them their immense strength. There is a heirarchy, a school to train those who are going to go through the transition to become a Brother, and a growing number of women who are in love with a Brother.

I just LOVE this 'verse. It's complex, dark, wonderful, and she has definitely thought everything out. I love the kids at the school who are going through or recently went through the change. I just LOVE John, the deaf child who is rescued by the Brotherhood. I also loved how the series had this AWESOME gay UST vibe between Butch and V...I mean, how many romance bestsellers have that? And there is definitely tones of BDSM in later books, and it's just...REALLY COOL.



*April*



The Inside Guide to the brothers and author


My favorite is Zsadist's story I think, Lover Awakened. I just LOVE Zsadist and how he is percieved and how torn and emotionally destroyed he is. I love his relationship with Bella and how she makes him HIM again. After that, I do love Butch's story with Marissa. Ward has been setting that up since the first book, so it was great to finally get their story.

Definitely read this series, it's amazing!

Rebecca York

http://www.rebeccayork.com/

Her Moon series is just one of my favorite werewolf series I read. The werewolves are men who go through a change in their teen years that will either kill them or successfully transition into a werewolf. They are very alpha-male, so each werewolf has his own territory and can't stand being around another. Werewolves also have a lifemate, and these stories follow a family of brothers as they find their mate and survive witches and other threats.

York's series is just FUN. I love the men and the women they meet. Her newest book just introduced the first female werewolf, and there is more in the works for York. I'm looking forward to reading more!




I think my favorite is Crimson Moon. It is a change in location, it's finally Johnny's story, who we thought was dead, and Olivia is the first woman in the series to have some special gift. (I think). HAHA. I really liked the chemistry between Olivia and Johnny.


Other series, other books, other authors
The Immortals Series
This is a 4 part (soon to be 8!!) series from authors Jennifer Ashley, Joy Nash, and Robin T. Popp. It's heavy into magic, shapeshifting, immortal warriors, and great chemistry. The series is about summoning the immortal brothers who are spread across this world and others, to help defeat an incredibly powerful demon. Witches help cast the summoning spell to alert the brothers what is going on, and they have to work with these men.

I especially loved Joy Nash's book in the series. Christine and Kalen were just so hot together.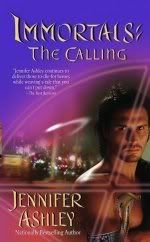 There are four more now to this fun, wonderful series!





Crimson City Series
This is another multi-author series that takes place in a futuristic world with vampires who live in the skies vs. werewolves who live under the strets and the humans caught in between them on the ground level. Weres and vamps do not get along, but some are forced to work together to stop the bigger evil growing in the city. Liz Maverick, Marjorie M Liu, Pattie O'Shea, Carolyn Jewel, and Jade Lee all work together to bring a great, action packed, thrilling series.





Return to Me, by Julia Templeton
Return to Me is a historical vampire story with magic, love, and a m/m relationship to boot! It's incredibly sensual, and I love the whole reincarnation bit with Gabrielle the soul of Rose, Darius' first love hundreds of years ago. So romantic!




Hell's Bells, by Jackie Kessler
Hell's Hells is a fun story about a succubus on the run from folks after her and the human she falls in love with. The first person POV reminded me a bit of Gena Showalter, and this was a fun read. The follow up was a bit of a disappointment, but I loved the first book in the series!




The Vampire Queen's Servant, by Joey W. Hill
HOTTEST BSDM vampire erotica romance I've read. And not TOO much BDSM that I'm just too uncomfortable reading. Elyssa needs a human servant, and Jacob is it...he's just incredibly independent and alpha-male, which of course causes conflict with Elyssa, who demands complete submission to her needs and wants.




Also, I REALLY don't like short story compilations. They're too rushed, there's no time for plot or characterazation, and it's REALLY hard to have a completely successful book of short stories, no matter how good the author is. However, there are some good ones out there. Here's what I have read and enjoyed from start to finish:

An Enchanted Season - Shayne, McCarthy, Singh, Johnson
Fantasy - Feehan, Jeffries, Holly, Minger
Hot Blooded - Feehan, Shayne, Holly, Knight
Moon Fever - Sizemore, Shayne, Handeland, Pineiro


Other Authors You Should DEFINITELY Look Into:
Jennifer Armintrout - Blood Ties series
Patricia Briggs - Mercedes Thompson series
Karen Chance - Cassandra Palmer Series
L.L. Foster - Servant series
Jeaniene Frost - Night Huntress series
Talia Gryphon - Shadow Therapy series
Lori Handeland - Nightcreature series
Emma Holly - Midnight series, Demon series
Savannah Russe - Darkwing Chronicles series
Lynsay Sands - Argeneau Series
Susan Sizemore - Primes series
Diane Whiteside - Texas Vampires
Eileen Wilks - World of the Lupi series
C.L. Wilson - Tairen Soul series

These are all authors whose first book I might have, but haven't read yet, or who I did read, but didn't necessarily like - but that doesn't mean you won't either! These are all very popular authors with unique stories, and you should definitely check 'em out!

Back to Authors A-K...