Argh, when will Sim PE be updated for IKEA Stuff Pack? I miss it so bad :(
Wait, that also means I can't make defaults until it's released. If you don't want to wait and you don't have the IKEA Stuff Pack, use this tutorial for making them default. I promise you, it's not as hard as you think it is. If I could figure it out (and believe me, I was pretty scared of using it at first), you can too :)

Anyway, Ash and Leigh for up for download hooray!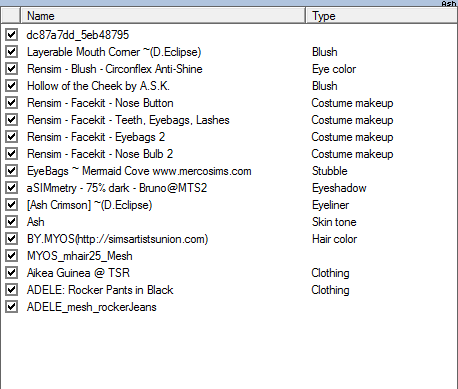 Download Ash here

Download Leigh here

*note: Leigh's eyecolor is geneticized (I only use geneticized eyecolors). If you want to check them out, go here.

Enjoy them! I'm still slowly working on the zombie skintone, and the Honeyblossoms update (I still have too few- 24 pics. I'll update at 30, or the kids grow up, whichever happens first), and my entry for the femme-boy contest.