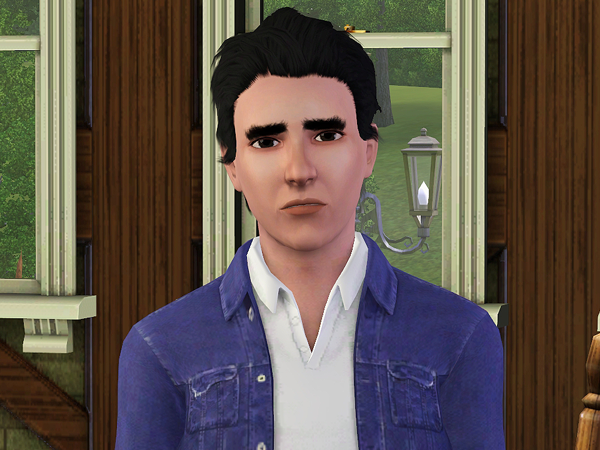 Mortimer in my game. I have not touched him; Apple is friends with his sister.



Probably not the best pic of Carrot as a kid. I was hoping he'd play with Apple, but NO. He spends all of his time writing novels (he's on his third). I remember what his forgotten trait was now... he hates the outdoors. Yet he's athletic.



Apple as a teen.. her third trait is Lucky (I think). She's wearing the Peggyzone default, which I can tell is a definite improvement. Who knew I'd like something made from her?

Limon had the red hair, and was pregnant again. She ate watermelon, hoping to have another girl. Instead... twin boys >:0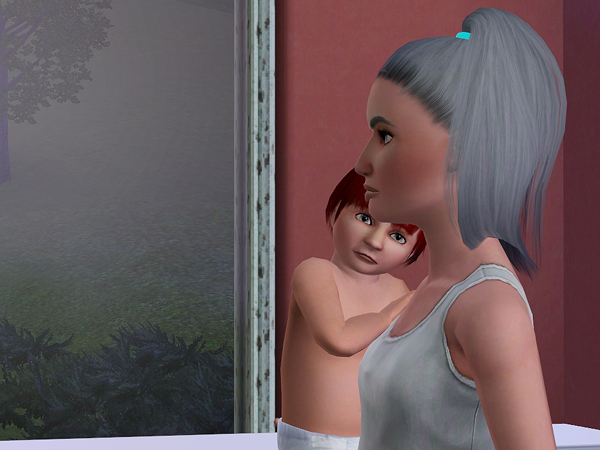 Kiwi- basically a Christopher clone. Boo.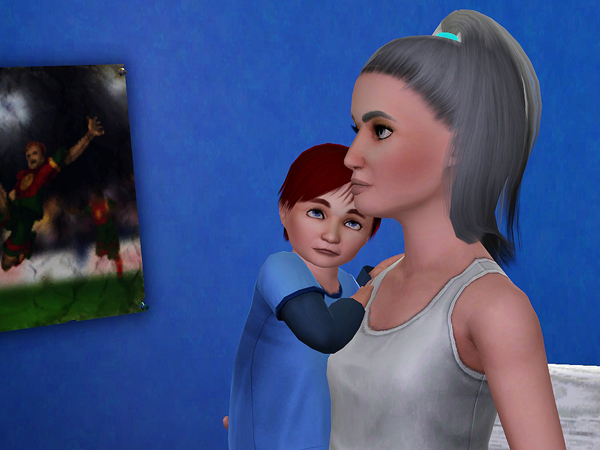 Lime- he has Limon's nose, so he has potential.

Limon is pregnant for the last time, and once the kid is a toddler, I'll be deciding who is going to continue the Violetta genes in the main house. While I love Apple, she's pretty much a clone of her mother, and Carrot and Kiwi are clones of their father. I am leaning towards Lime, but we have to wait for the last kid to be born.



Foyer of a house I'm working on, to be uploaded. A lot of the flooring is metal :0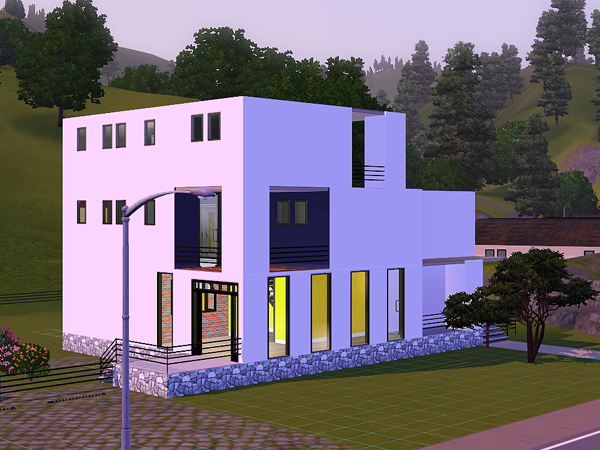 And the outside- I'm trying to decorate the yard, which is unusual because with Sims 2 I hated to. Anyway, the house has four bedrooms with four a-joining bathrooms, and an extra bathroom on the first floor. I'm really proud of it so far :3