I'm really pleased by the overwhelming positive response this has had. Thanks to everyone for all their help and wonderful feedback!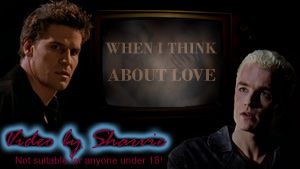 banners by
elizabeth_cs
Pairing:
Spike and Angel
Song:
Rough Sex
Artist:
Lords of Acid
Summary:
What's a poor vamp to do when he misses his Sire and can't stop thinking about him? Watch porn, of course. Too bad the reception sucks.
Ratings and warnings:
NC-17! This vid is not suitable for anyone under 18!
I'm serious about this. This has images of real men, having real sex, with other men. If any of this bothers or offends you, please don't click the link.
The file is password protected.
PASSWORD: spangel
Low Quality Stream and Download Link
- PASSWORD: spangel
My Vid Page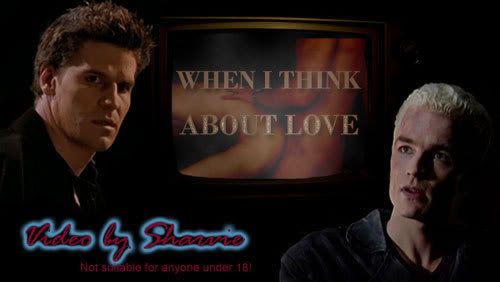 Acknowledgments:
elizabeth_cs
for offering to make this wonderful and amazing graphic, and
darkravine
for helping to get me started in vidding in the first place and the constant support. Without her, this wouldn't exist. And lastly, this is dedicated to
spikesgurl
, who inspired me to make this vid in the first place. Spangel is so not my ship. Happy belated B-Day, babe! Love you!
Tags: vids
Current Mood:
content