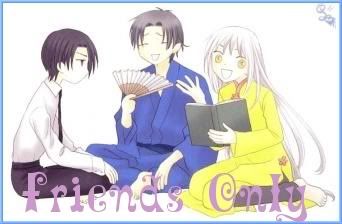 Banner by me.
Friends Only. Comment to be considered.
That's all.
(
Collapse
)
HAPPY BIRTHDAY,

japanesebread!!!
38 Special A Icons
Episodes 1 - 3
(Kei, Ryu, President Kakei, Hikari, and groups of others)
54 Bleach Icons
Episodes 42, 45 - 51, and 87
(Yuzu, Yachiru, Uryuu, Urahara, Shunsui, Ryuken, Renji, Rangiku, Orihime, Nova, Nemu, Momo, Mayuri, Kon, Kenpachi, Karin, Isane, Iemura, Hisagi, Gin, Aizen, and others in groups)
Teasers:

<

(
Collapse
)
Can be used for icons or bases. You don't have to credit but it is nice if you use them.
ALL SCREENCAPS FROM
RANDOM CURIOUSITY
. USED WITH PERMISSION!