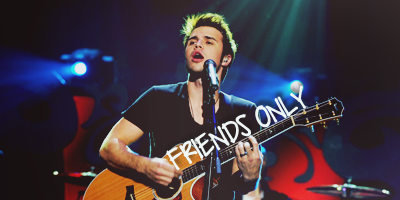 I hadn't planned on making this journal friends only. I'd love more internet friends. However, I've recently found the desire to keep certain real life acquaintances' prying eyes away from my journal.
If you want to friend me to have an actual internet friendship, then just comment and add me. If we have similar interests than I will most likely add you back. :-)
If you want to add me to keep up with my icons, that's fine too. You don't have to ask, you can just friend me. The icons should show up on your friends page whether I friend you back or not. However, I have not made many icons lately.
I have also written some fic (Kradam). Feel free to friend me for updates, but the stories will be posted to the communities.