Because a friend of mine requested it... pictures of my cave.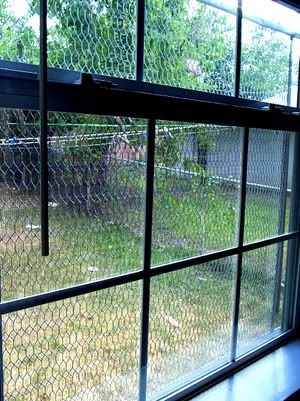 First and foremost, this is a little creepy. I move back into my mother's house, and there is a grate over my window. Seriously though, the grate is to keep her dog from tearing up my screen. We live in a really shitty area of Dallas, though, so it's like those movies where people who live in the ghetto have metal bars over their windows.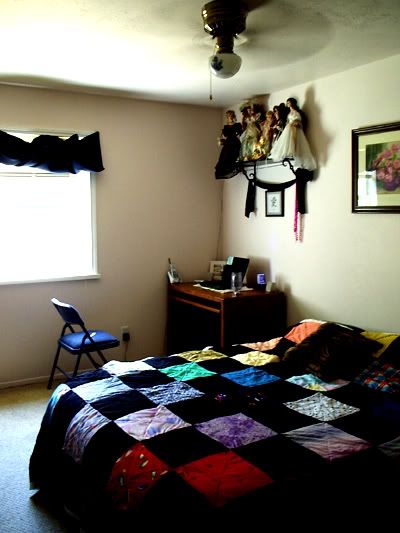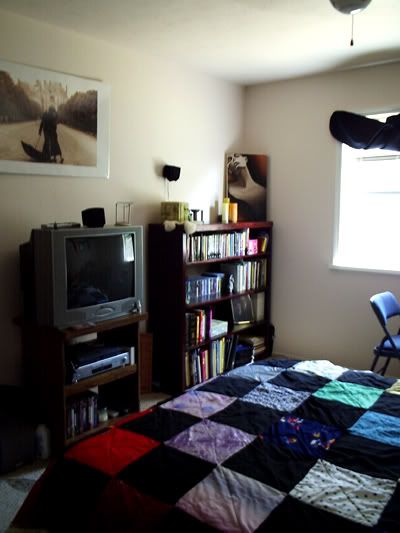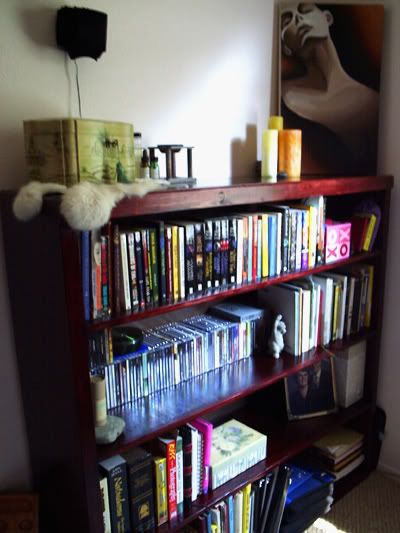 A close-up of my bookshelves for Miss
seaside_ghosts. I remember telling you about them, and you remarked that you would like to see them. Here they are, in all of their luscious bombay-mahogany glory.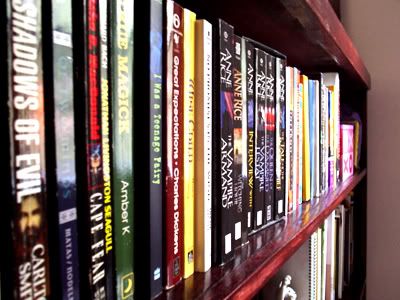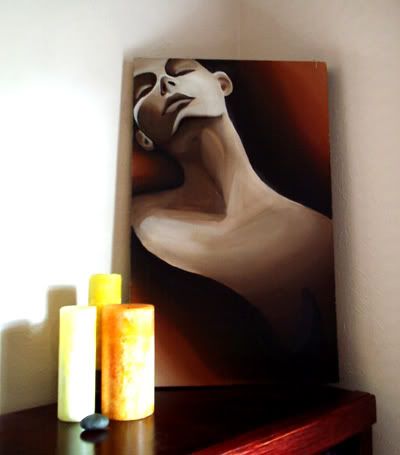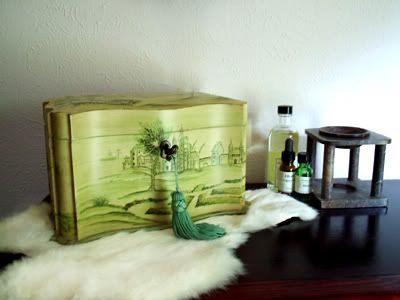 My jewelery box. It is absolutely gorgeous in person. Photos do not do it justice.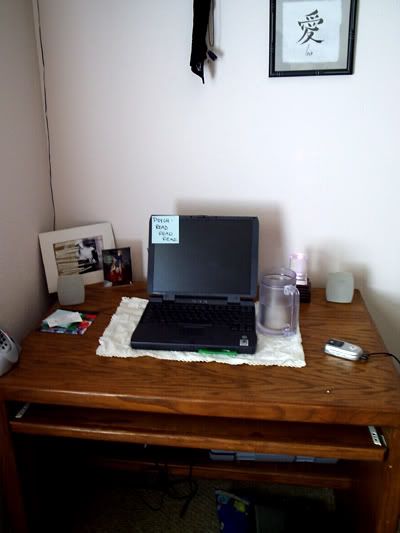 My desktop PC is currently out of comission. Problems with the wireless network card.