So, IT'S THE WEEKENDS TOMORROW AND CNY! :D
howie10
and we have decided to pair up today
in terms of clothing. We just love
Kappa
, don't we?
My sister has been talking to this guy whom she got to know
at her school's open house and has been talking to him
on the phone since yesterday for like HOURS omgosh.
It's more like she's over-obsessed about him. & oh,
it has since been a week plus since she broke up
with her ex.
Anyway,
I'll be on hiatus for a week
. Don't worry,
it's only a week so don't cry and miss me! However,
before I go on hiatus, I shall bring you today's
HUGE PICSPAM!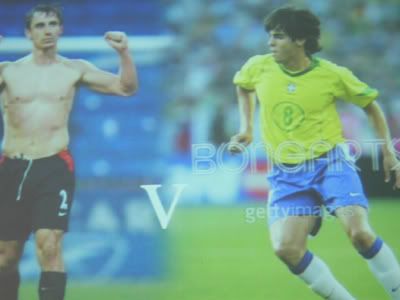 (

Collapse

)



Just incase you were wondering, that huge screwdriver was Anand's.WHOA

time for bed now and I'll be back in a week's time!
HAPPY CHINESE NEW YEAR & GONG XI FA CAI TO THOSE ON MY FLIST who celebrates it and
HAPPY HOLIDAYS TO ALL NON-CHINESE :D

♥ many.