So I finally got my Stargate Atlantis season 1 DVDS. They're imports from Japan, and they got a pretty box and everything :D.
Anyhoo, i was watchin them with subtitles on, cos it was late and i couldnt turn the volume up. Now, the first 7 discs, and the first episode on disc 8, the subtitles were fine, but on the second episode...

I think they should actually have used these, instead of the script. Would have been much more interesting!



Stir it in Rodney...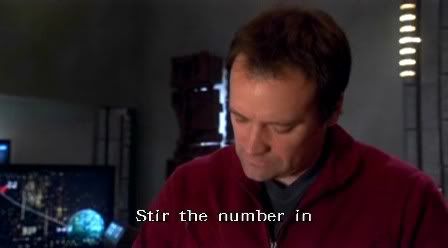 Oh I couldn't possibly have one of those. I've just eaten.



Does he indeed?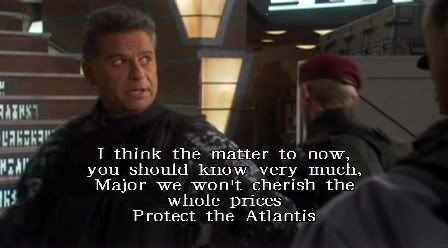 The base wife? Is that like the village bike?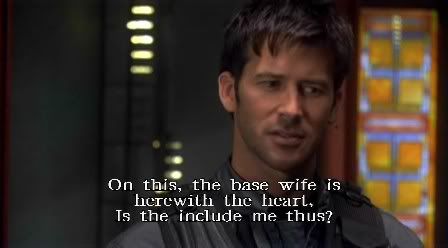 Defendoof!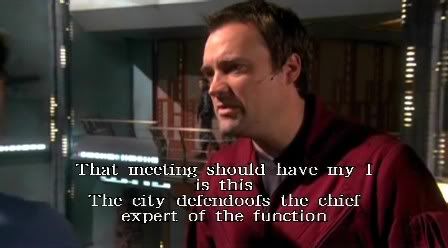 The soldier tubes getting involved now.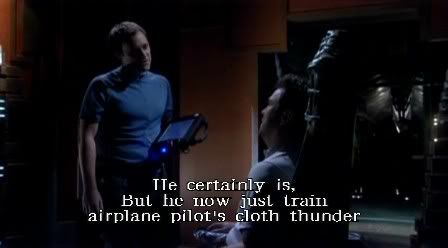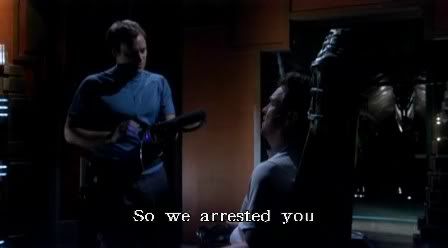 Heheheheh. heh. Makes me giggle.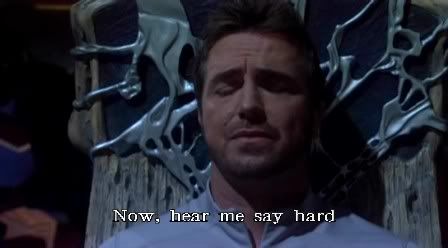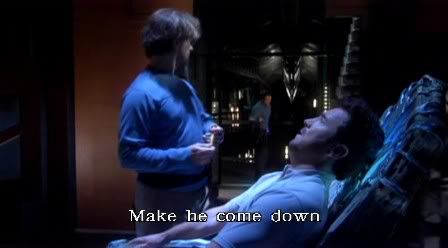 that damn of trifle!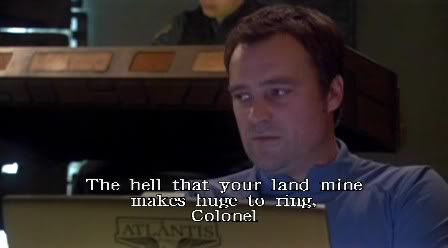 Poor man.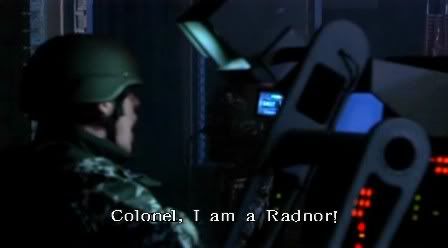 the sex mission with McKay and Zelenka? In season 3 maybe?



Apparantly, dint's are incapable.



you naughty man.

Now on sale!