God, I hate Parade of Homes month. It's nothing but builders and design companies calling frantically, needing elevation photos of model homes that are out in the middle of nowhere and needing them sent to them usually the same day because they like to wait until the very last minute to panic because their entries are due tomorrow. It's called forethought people, use it.
Whatever.
Is anybody ready to have another Phoenix Rising chat?
Well, since I have no art to offer you, here's some linkspam.
gnatkip
drew some awesome Prison Break art.
Michael's Memory Aids (Abandoned)
.
Ron Mueck is a photo-realist sculptor. His work is awe-inspiring, yet it would probably give me nightmares also. Check some of his stuff out
here
.
The Worst NCAA D-I College Mascots
. I think it's a rule in Florida that if you are to reside here, you must make a choice of whether you will be a fan of the Gators or the Seminoles. I don't care much about football one way or another, but since my family and boyfriend are all Gators, that makes me one by default. And I'll be the first to admit, we have a sucky-looking mascot. I'm glad to see he made the list, and yes, I do think they've been using the same costume since before I was born.
It's quite a funny read if you like college sports.
(
Collapse
)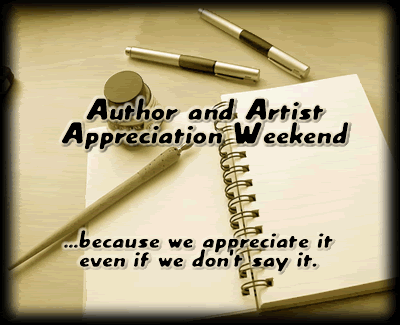 inell
posted a couple of entries
here
and
here
about making this weekend all about recs. I love rec lists, most of my reading comes from them, so I decided to take a little time to list a few of my favorites. Plus I never get to comment as much as I want to, so I wanted to show a little thanks to all the wonderful artists and writers out there.
I don't have time today to make the big list, I will post that this weekend, so here's a small sample for you.
Artists:
mneomosyne
I am so in love with all her art. Sometimes silly, sometimes a little bit tragic, and always wonderful.
ledivinemarquis
Where to begin but, hottest. snape. ever.
seviet
Was introduced to her art with this
pic
. Been a fan ever since.
Writers:
This list is long, so I'll wait to post it at a later, but I must mention how happy I am that
bambu345
and
snarkywench_64
joined the livejournal fold as of recently.
Stories:
Oh good grief, where to begin. This list would be gigantic. I would like to make a mention of a story I stumbled across while browsing aroud.
A gift fic over at the
dmhgficexchange
,
Chosen's Trial
is one of the most engaging stories I've read recently. So imaginative, I wasn't able to leave it alone until I read the entire eight chapters. Even if your not a D/Hr fan, this is well worth the read.
Communities:
hp_art_daily
hp_fringeart
colourme_hp
Since I mainly do b&w, It's fun to take my work there and see what other people come up with.
hello_hbp
This is starting to look like the beginning of something really wonderful. I get giddy when I see its been updated.
So here's just a few. I want to post the bigger rec list tommorrow, so I need to buckle down and get to it.