Hey guys, just wanted to pop in before I go to bed, I'll make a real post soon...
Though it's been slow here art-wise, due to real life and stuff, I couldn't pass up the chance to do something for a good cause. I'm offering up some fanart for bidding at
livelongnmarry
, which supports marriage equality. there's tons of great things up for auction, and if you want to see (or possibly bid) on my offer, you can view it
here
.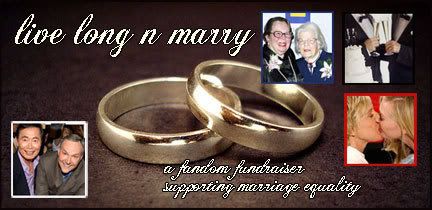 Hope everyone is having fun at Portus!