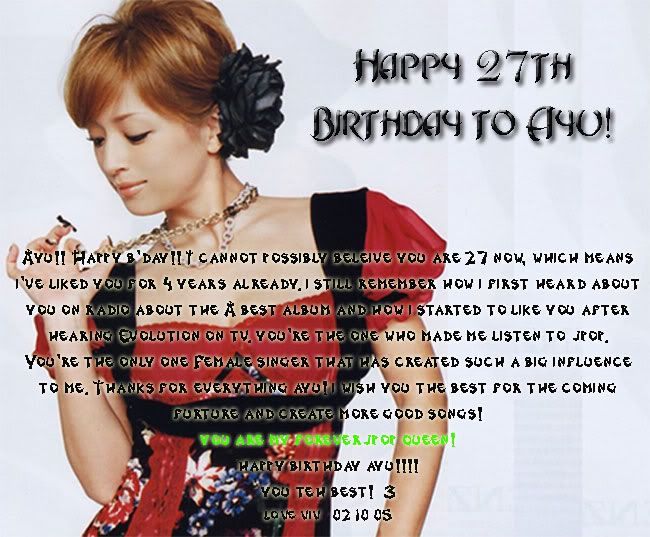 Sorry Ayu. I was in a rush so I didn't make the best card ever and I'm not going to do a b'day special either coz it's going to take a lot of time and I'm limited to how much time I go online now + I've got loads of homework to be done.
Right.. Happy b'day Ayu!!
dah** I've been watching Ayu's ARENA TOUR 2005 - MY STORY for the past hour and Iabsolutely LOVE IT. I mean, i even cried at the end coz it was so good. I don't know what would happen if I was actually watching it LIVE, which I would do someday!!! I also watch Ayu in " a nation 2005"...Omg! Ayu's bit was the best..BEST...BEST!!! I was so hyper. I was like having a sing along. " EVERYBODY GO, EVERBOY JUMP!! *jumps*"
So, that's it for now. Half-term holiday after next week, but it just means another week of homework and more homework.
Jaa~