[back to master post.]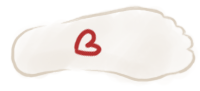 Toys are made of plastic.

They don't have beating hearts or yearning souls. They don't have curious minds or aching fingers. They are programmed with a simple back-story, a simple life. They don't have to think. They don't have to dream. They don't have to want.

Jared is a very special toy. Jared's eyes are open. He can see the world. The real world; not the one with bright sun that never burns and ocean waves that are never cold. That's just an idyllic little postcard that some toymaker thought up.

When Jared opens his eyes, he can see Ryan.

Ryan loves him, really loves him, and Jared can feel it deep inside the plastic where his beating heart should be, because to her he isn't just some toy. He is special to her, and she talks to him like she knows Jared can hear her. She touches him and he can nearly feel it. She paints pictures with her words and takes him on adventures in her mind. She makes him feel like he could be real.

Oh, how he wants to be real.

Jared starts spending less time in his own world. He's too aware of its falseness now. The colors are too bright and everything moves too slowly. Time is thick like honey there. His mind is syrupy and warm. It's hard to think.

He watches through plastic eyes, and he learns. Ryan is his world now. The ruffled pink bedspread becomes more comfortable than the sandy beaches of home. He belongs in the crook of her elbow or in the firm grip of her fingers.

He sees someone else almost as much as he sees Ryan. For a long time he simply knows the beautiful man as 'Dad'. Ryan strongly resembles her father. It's almost like someone took Dad's features, shrunk them down and made them soft and feminine. Their eyes match and so does the sprinkle of freckles on their noses.

As Ryan's adoration of Jared grows even fonder, she brings him everywhere. He sees the world from the warm grasp of her fingers and hears it from his place in her backpack.

He learns that Dad's name is actually Jensen. It's a good name, as far as names go, and Jared wishes he could try it out on his tongue. He can't speak here, not like he can at home, but he can think so it's worth the trade.

Jensen talks to him sometimes, on the rare occasion that Ryan leaves him out in the open. Jensen's grip on him is warm and loose and his fingers nearly span Jared's entire body. Jared wishes he could feel it, really feel it.

Jensen will mumble things, more to himself than anything, but Jared hears him. He watches Jensen, distracted by his beauty and his strength and his compassion and his patience. He wishes he could tell Jensen not to worry, wishes he could prove to Jensen just how much Ryan loves him.

But Jared stays silent, because that's all he can do.

Jensen places Jared in the crook of Ryan's elbow as she drifts off to sleep. He kisses her forehead and whispers words of love and adoration against the top of her head. Ryan's fingers tangle in the loose fabric of Jensen's shirt and Jared feels like he is interrupting a perfect moment, but he doesn't close his eyes.

Jensen leaves and the room is swathed in darkness, lit only by the soft pink glow of the nightlight in the corner. Jared's hand digs into Ryan's skin and she repositions him and whispers his name in her sleep.

I'm here, Jared thinks. He feels fluttery and distressed when he's used to lethargic, sleepy calm. He wants to be more than a toy. He wants to have a heartbeat. He wants to spin Ryan in a circle and tell Jensen what a good father he is. I'm here, Ryan.

She doesn't answer, of course she doesn't answer, and Jared retreats back to his own fabricated, too-bright world. He dozes in the sand and lets his mind go syrupy-thick until he doesn't hurt anymore.

Jared wonders how he could possibly feel like this when he doesn't even have a heart to break.

The next time Jared opens his eyes he's in some sort of in-between place. He's not in Ryan's world, but he's not at home either. He's staring out at the water with his feet in the sand but his back is against Ryan's bed.

"Hi Jared," Ryan says, and he turns to face her. She seems so tiny now, sitting next to him. She has on a straw hat and sunglasses and the sun beats down on them from where it's lodged in the ceiling of her bedroom. If toys could dream, Jared would think he was having one.

"Hi Ryan," he says. She smiles at the sound of his voice and his eyes widen. She can hear him. He can talk to her. He holds out his hand and she places her own tiny hand inside of it. Jared's fingers curl around it and he's so happy that he wishes he could cry. "How?"

"I can't go there, and you can't come here," Ryan tells him. She looks out at the ocean and kicks her feet out into the sand. "So I made this place for both of us. Sorry it took so long. I've been trying forever."

Jared stares at her. He blinks and squeezes her hand and swallows the lump in his throat. He opens his mouth to say something, anything, any of the million things he's always wanted to tell her, but he can't find the words.

"Ryan! Get the door please!"

The voice is faint and fuzzy, but unmistakably Jensen's. Ryan's head jerks up and everything starts to fade. The sun grows dim and the water dries up and the sand blows away.

"I'll be back," Ryan promises, and pulls her hand from Jared's grasp. Jared's world narrows to the limited view of his plastic eyes and he falls over sideways onto the soft pink bedspread, suddenly unable to move.

He's never hurt this badly, but Jared waits. He stares through his doll eyes and focuses on the pain while he waits for Ryan to return. The lingering ache inside the hollow plastic of his chest almost makes him feel real.

It's not often that they meet in the in-between place, but Jared cherishes every too-short moment. He hasn't been to his own world in quite some time now. He misses Sandy and everyone else fiercely, but it's too hard to think there and under the artificial sun he feels like he's shiny and new instead of the worn, cherished toy that he is supposed to be.

Ryan is supposed to be sleeping but she isn't. She rolls out of bed and clutches Jared in her fist as she pads out into the living room. Jensen is sprawled across the couch and he looks sad. Jared wants to make him feel better, but again, he's useless. He can barely interact with Ryan in the in-between place and he doesn't think Jensen could ever go there.

They talk about loneliness. Jensen denies it and Ryan might buy it but Jared doesn't. He knows what loneliness looks like. He knows what it feels like, or at least he knows a small, plastic facsimile of the feeling.

You're amazing, Jared thinks. He stares at Jensen and he feels warm and safe when Jensen holds him in his hand. I would make sure you're never lonely again.

Ryan wishes out loud that Jared was real, and excitement thrums through him so quickly that he imagines that it's what a pulse feels like. Oh, to be real!

I wish. I wish. I wish I was real, Jared thinks at the exact same moment that Jensen says "I wish Jared was real."

Jensen's lips touch Jared's head and he swears he can feel them, swears a tingle runs through his entire body. Jensen puts them to bed, but Ryan doesn't stay. She has other plans.

They next time Jared opens his eyes, he has a heartbeat. It pulses and thrums in his chest and it's the most amazing thing Jared has ever felt.

And as for who it beats for, well, that was never a question.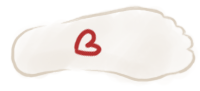 [onto part one.]