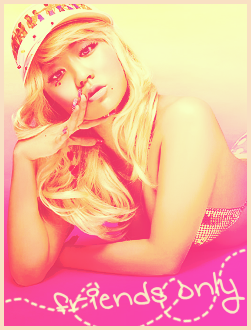 Welcome to
_makeasecret, a mp3 rotation owned and maintained by
suwillgetu. This music rotation will have big updates at least once a week, probably on Fridays or Saturdays. I will update other days with maybe a few new songs/PVs if I feel like it. The purpose of this mp3 rotation is to promote music and PVs from Japanese, Korean, and (occasionally) English artists! mp3s will be free to download, but they will only be available for one week (stupid Yousendit...), so get them when they're available!

Like almost every other mp3 rotation, there are rules that all members must follow. If any member fails to follow any rule, I won't hesitate to remove them.

01. This mp3 rotation will be friends only, so if you want downloads, you have to join. This is only so random users don't come in and steal my uploads.
02. You must comment if you download any song or PV, and state what it was you downloaded.
03. Support the artists! Purchase their CDs at sites like Yesasia and CDJapan (for Asian music), and various sites for English music.
04. Be respectful to other members. Don't make any rude comments to or about other members, or you will be removed immediately.
05. Don't make any rude comments about artists that I post music from. Although you are entitled to your opinion, people who like the artist don't want to hear it.
06. Music is for sampling purposes ONLY. Please delete after 24 hours.

If you think you can manage all of that, and want to join, comment on this post and add me. I'll add you back! Or, you can just add me and I'll eventually add you back when I get a chance. Thanks everyone!
I'm sorry to say that
_makeasecret is closed for specific reasons. I will not be accepting any new members.