Friending Frenzy
A little about me! I'm 31 years old (I'll be 32 on 3/13). I'm single, no kids and I live with my parents and our 11 year old chihuahua Luchador. I technically don't work due to disability, but I do help my mom with her newspaper route. I love reading (I'm getting a Kindle for my b-day, YAY!), crafting, NASCAR, baseball and watching movies.
My journal is mostly about:
-general life stuff
-books
-movies
-sports
-my struggles with fibromyalgia and diabetes
I hope everyone gains some great new friends from this frenzy!!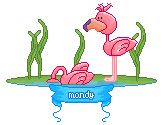 I'm looking for some new LJ friends so I'll have some incentive to post more often, so I'm having a friending frenzy!! Please pass the link on to your friends and tell them to come on over!!