А давайте сегодня тряхнем как следует стариной... Ну "Мираж" я выкладывать пока не буду, но кое-что у меня есть из 1995 года.
Isn't that cute - an extra belly button!
You need to put your pants back on, honey...

20FINGERS feat. GILLETTE - "Short Dick Man (uncensored version)"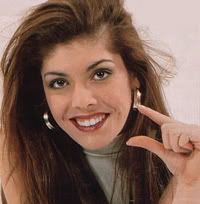 What in the world is that fucking thing?
Do you need some fucking tweezers to put that little thing away?
That has got to be the smallest dick I have ever seen in my whole life!
Get the fuck outta here!
P.S. Поем хором! ;-)
P.P.S. Скачиваем и отмечаемся, оф корз!