reasons i am happy today:
(yes they are mostly superficial, whatsup los angeles rules)

1. back to school shopping. thats right, i said it.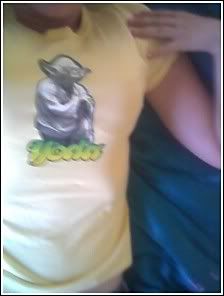 dig the yoda.

ahem. yes, and also the "dark times are ahead, harry" shirt. at this rate i will be changing my name to alanna very, very soon. also shoes and skirts and the like but hoo, boy, those are my favorites.

2. at wasteland i found something that made me very amused: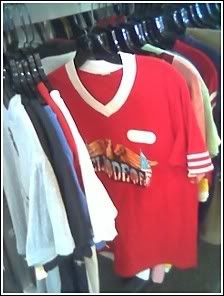 el rodeo pride bitches. ugliest + most patriotic uniform ever.

3. here is a picture of my dad making a pope hat in st. peters square: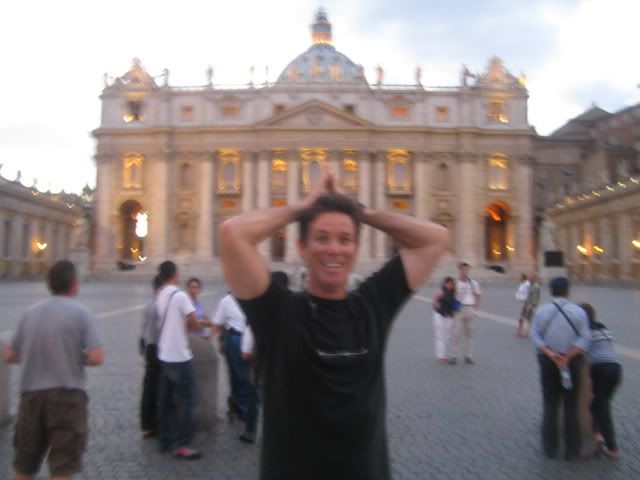 goodbye.