Okay, I give up. It's a meme.
themoonbar was asked her favorite on-screen kisses in the five things meme and I got to thinking and I just had to do it. So, my favorite on-screen TV kisses are revealed beneath the cut.





1. Buffy/Spike (Tabula Rasa)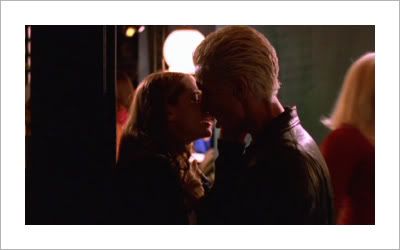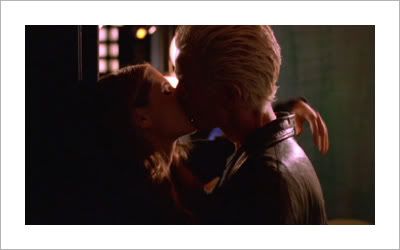 This will be hard to knock down from the top spot. It's all about the desperation and the longing...and the forehead touching. That's a big one.
2. Veronica/Logan (Hot Dogs)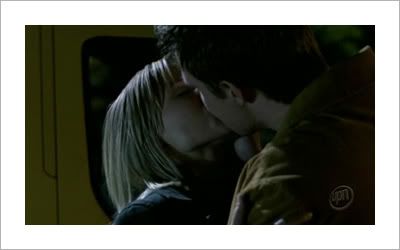 I had a hell of a time choosing between this and the WoCD kiss, but the fact that I was unspoiled for this one meant that it came out on top. There's laughing and talking and forehead touching! Yeah, it's a thing with me.
3. Luke/Lorelai (Raincoats & Recipes)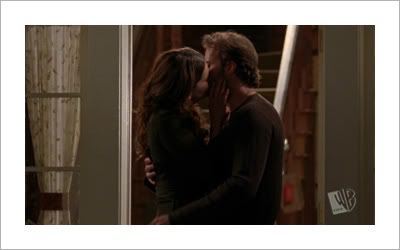 "Stand still."
The perfect first kiss. Luke is exasperated, Lorelai is clueless. And then he clues her in. =)
4. Ross/Rachel (TOW Ross Finds Out)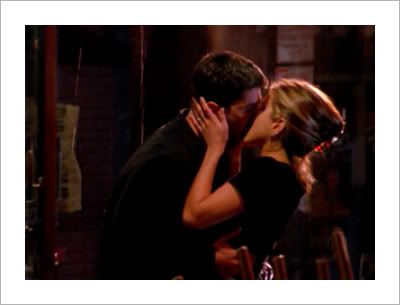 Though somewhat tainted by the dislike that I developed for Ross over the seasons, I still remember seeing that kiss for the first time. Wow.
5. Pacey/Joey (Cinderella Story)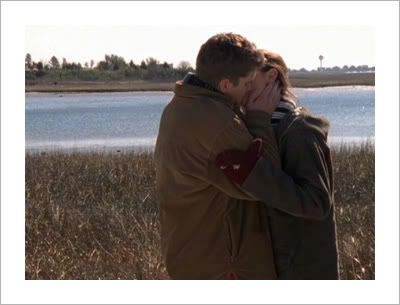 Love the fact that Pacey has to pull over because his emotions are just running rampant. Love that he kisses her because there's just nothing else he can do. Love that Joey gets ticked off. Hee!
Honorable mentions:John/Aeryn (A Human Reaction)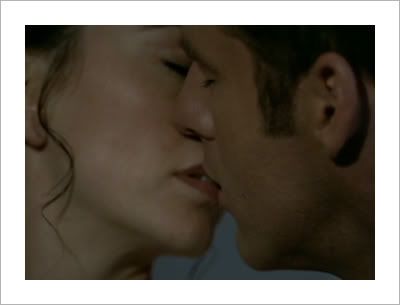 Beautifully shot and acted.
Apollo/Starbuck (Kobol's Last Gleaming Part 1)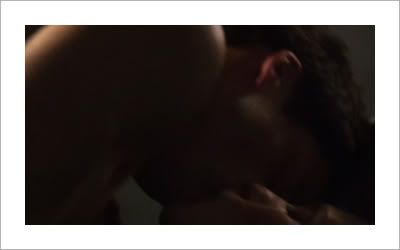 This one isn't so much the kiss, but the entire scene, with the boxing inter-spliced and then the reveal! I love how the first sequence sets up the frenzied tempo of the two-part finale.
Chandler/Monica (TOW All the Kissing)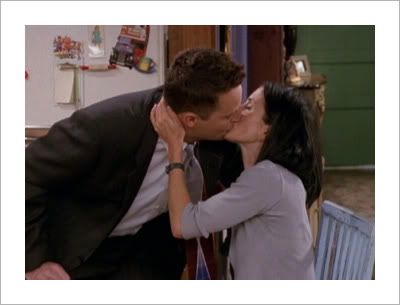 Again, not so much the kiss, but the dread you feel when he's going in for the kiss. I just wanted to shout out: "Don't do it!"