This is the final icon:




You will not be told step by step how I did it, instead I'll be talking about prepping the image and general things I've been doing lately.

Original image quality is the most important thing. If you can't find any good images you may just be better off forgetting whatever you had in mind. If you still go ahead, make sure to make the base the best it can be.

These days I hardly ever use any other caps than my own. For this icon I used this cap from the X-Files episode The Amazing Maleeni.

I started by cropping. I usually crop an icon in several different ways before I find a crop I like. In this case I tried three variations: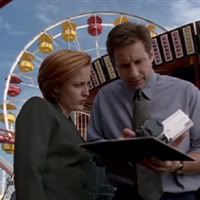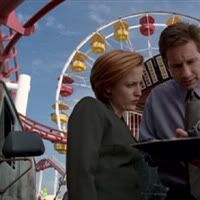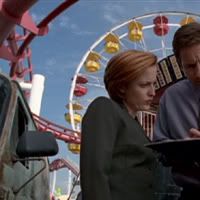 As you can tell I used the last one. Mostly because I liked how the van framed the shot.

You might also notice that they're rather large. That's because when I make an icon I make it on a 200x200 canvas. I don't resize until the very end.

Now for image prep.

I've simplified my image prep quite a lot recently. I only do two things:




Adjust the Brightness/Contrast (Image - Adjustments - Brightness/Contrast).


Add a gradient layer, usually light yellow or peach, set to Overlay.




In this case I increased the Contrast +25 and the Brightness +15. This was the result: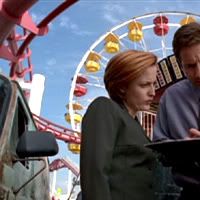 I may or may not sharpen the base at this point. Usually I don't, and I didn't in this case. If skin needs smoothing this is also the point at which I do it. Please, please, please don't oversmooth the skin. And especially don't combine it with super-dooper-sharpened eyes. Those icons creep me the hell out because they remind me of those freaky porcelain dolls that just sit on shelves, plotting ways to kill you (I may or may not be imagining that last part. *g*)


One of the advantages to working on a larger canvas is that any mistakes you fix get downsized so anything that looks passable at 200x200 will look good at 100x100 and if it looks good at 200x200 it'll look great at 100x100.

Next I added the yellowish/beigeish gradient layer: This one is from
oxoniensis's latest gradient post. At this moment I'm mostly using hers and
crumblingwalls's. In this tutorial I think I exclusively used
oxoniensis's.

I set the layer to Overlay.

Since I'm addicted to color right now I wanted a lot of color in the sky and this gradient washed it out. So I erased it from anywhere there was sky and then decreased the opacity to 74%. This was the result:




Like I said: I'm in love with color at the moment, so I added yet another gradient (actually, I duplicated the previous layer and changed the gradient afterwards. That way I didn't have to erase the parts that covered the sky again). This one is a bit more orange: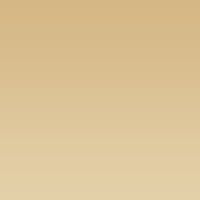 I also set this one to Overlay and decreased the opacity to 60%. The result:




This is the point where I feel that a detailed tutorial becomes useless because the experimentation with gradients is half the fun, and they rarely look the same way on two different images even at the same settings.

I added three different gradients at three different blending modes with decreased opacity (if you're insanely curious, here's a screenshot of the layers for this icon.) I mostly use the Overlay, Pin Light, Vivid Light and Linear Light because they produce the most intense colors. But you almost always have to decrease the opacity because those blending modes are very intense.

Whenever I reach a point in an icon where I'm reasonably sure it looks like I want it to (but where I might still add layers) I add a new layer and apply the image (Image - Apply Image / Shift+Ctrl+Alt+E). In this case it looked like this after I added three gradient layers:




I still wanted more, so I added one more gradient layer, set to Hard Light, which resulted in this:



(Okay, so the jpg at 80% makes it look like there's almost no difference, but trust me, the psd looks a lot different)

I added really small text (just because I'm incapable of making blanks, no matter what it may look like) and duplicated the layer to make the text stand out more. This is the point where you always need to apply the image to a new layer so that you can sharpen it.

Right, so apply the icon to a new layer. I always duplicate the layer before I sharpen, just to have a back-up.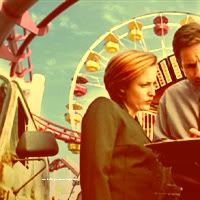 This is the point where you resize the icon to 100x100, but the text doesn't always look right, especially very small text. In this icon, even though the text is supposed to be unnoticable, I felt it was too diffuse. But I didn't want it to be too sharp either, so I compromised: I used the marquee tool to select the part of the icon with the text and used a round eraser brush set to 60% opacity.


I've found that if you save your icons as .png files you're better off not sharpening too much because it is the very nature of the file type to produce sharp images. As you can tell, most of of my icons are only sharpened once and then the size reduction reduced that sharpness even more. If you want to sharpen an icon more you're better off saving it as a .jpg or .gif.

I duplicated the top layer one last time and set it to Soft Light and decreased the opacity, just to deepen the colors.




And there you have it.

Questions? Comments?