Here's a totally random post filled with gorgeous musicians.
This post was orignally going to be made just for Angie but...well, I changed my mind. So now it's public and everyone can enjoy the pretty. I have no idea where I got most of these pics. They've all be on my computer for ages.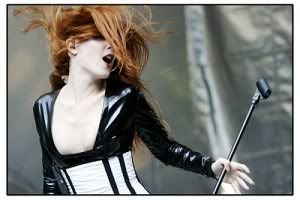 (
Collapse
)
Bands who I totally would have included but I lacked the will/pictures: Within Temptation, White Stripes, Fiona Apple, Bic Runga, Apocalyptica, Rasputina. Perhaps another time...
Oh my god.
*twitch*
The 69 Eyes.
*twitch*
Finland goth rock. Videos shiny. Music rocking.
Members pretty and leather clad
.
Singer so pretty.
SO. PRETTY
. Finland water = magic.
Can't sleep. Must download more.
Must. Download. Computer. Not. Full.
*twitch*
ETA:
Their song 'Wasting the Dawn' paid tribute to the Doors Jim Morrison. The video featured HIM member Ville Valo posing at a snowy cemetary as Jim Morrison.
OH MY GOD. Morrison! Ville! Snow! Cemetary! ... !!! Tim, if you can find this video somewhere I will SELL YOU MY SOUL.