Okay, I'm posting up the photos I took at Ness' 21st last night. I don't have many and they're all mostly from the early part of the night before the stupid amounts of drinking began. Tim's got more though so I'll get them off him.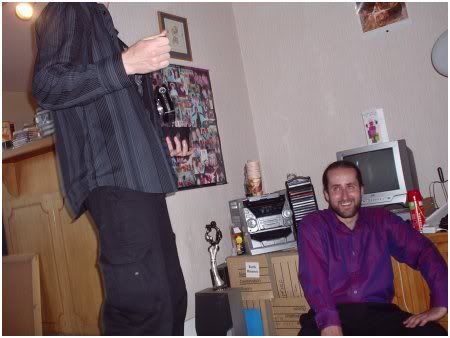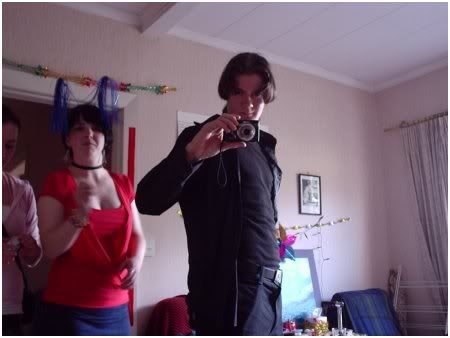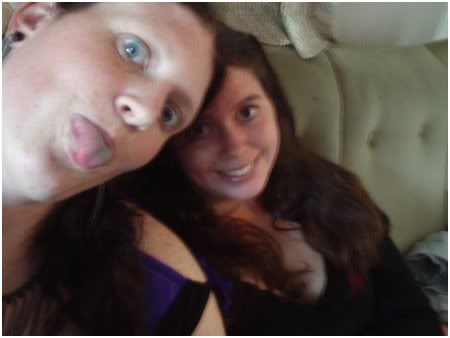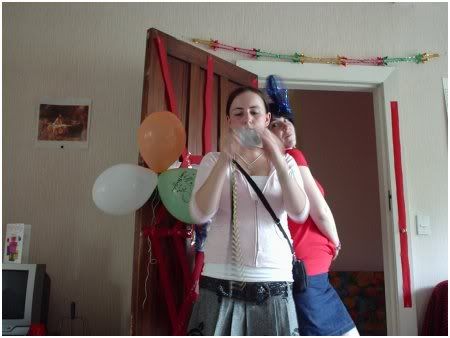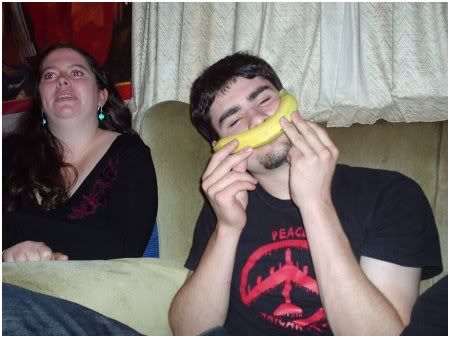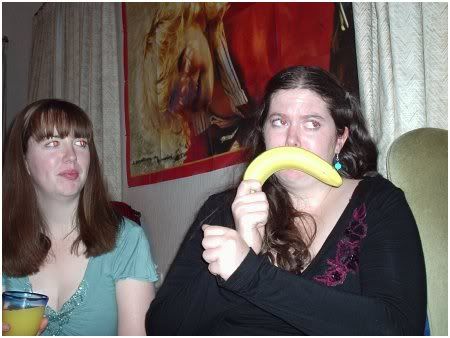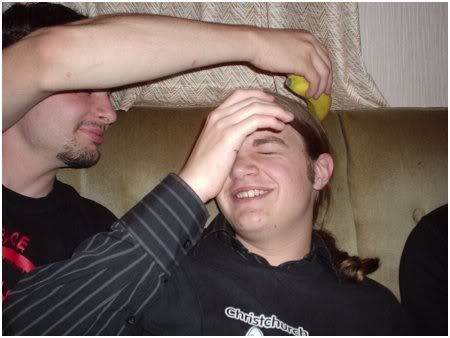 At some point in the night the banana got 'cock' carved into it's skin by Raen. Luke, feeling this wasn't sufficiant, also took a pen and added 'wang' and 'john thomas.' Then he deep throated it.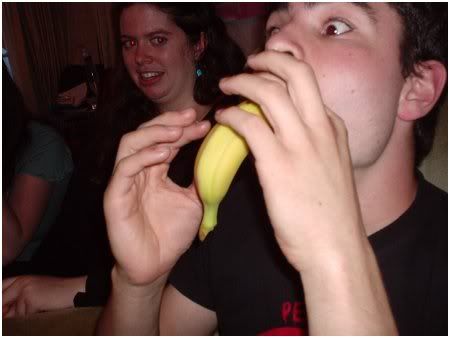 and tried to give it to Sam. Sam didn't want Luke's seconds.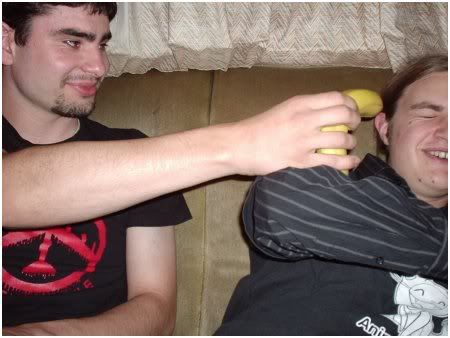 But I'm apparently pleased to have them.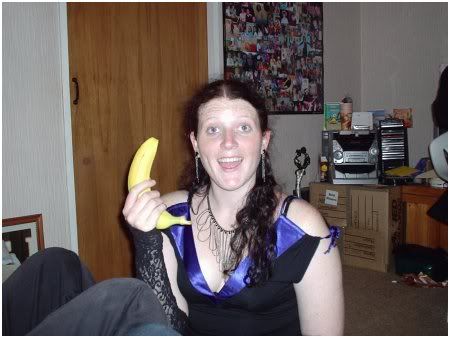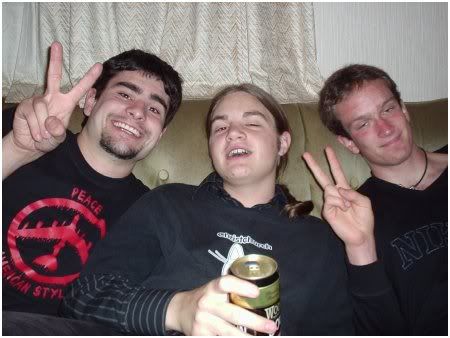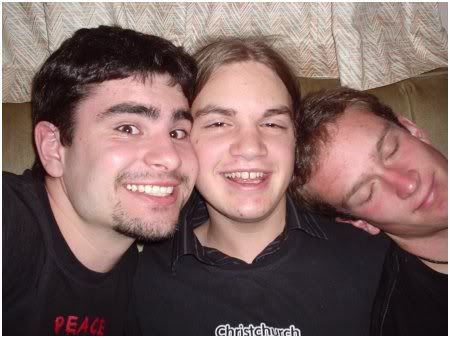 See? Still light outside even. That means all the old people were still there and we were therfore on our best banana-cock sucking behaviour.

The dodgy stuff came later and- oh god, I've just remembered Phil was there which means there will be photos taken of drunken people later in the night! *hides*

ETA: Tim supplies a few more photos, some from later on.