Posted on 2009.12.14 at 21:52
I'm Feeling:
overworkedbutnotreally
I'm Hearing: 'They're a Comin'' The Dudes
So I'm thinking about writing Iago/Cassio fanfiction.
Can you go to hell for writing Shakespeare fanfiction?
In other news, I got deferred from Middlebury, which sucks, of course, but means I can at least hear from other places. Hsodwehfewbfuckitfqlfrfriuroi. It was not a good weekend. Except Friday; Friday was good. I saw
The Princess and the Frog
and loved it and will pretend that I did not cry (Which I did, but it was okay because the sniffling that I thought was coming from a couple of seven-year-olds on the front row actually turned out to be from some twenty-somethings when the lights came up. So there, I'm not alone). Did the manslave guy remind anyone else of Peter Pettigrew?
Anyways, now I will move on to something the world really
really
wants to read about: my Unrealistic Christmas Wish List!
1. Olympia Le-Tan's
amazing book clutch
(I'm between
The Catcher and the Rye
and perhaps
The King Who Was A King
, but who could really decide?):
2. Lauren Nassef print for my wall:
3. Miller Harris fragrant tea (Thé Bergamot):
4. Marc by Marc Jacobs 'Lock It Up' stud earrings:
5. Free People Wingtip Oxfords:
6. Vintage Chloé dress:
7. AC Gears key-shaped USB drive:
9.
The Picture of Dorian Gray
by Oscar Wilde, Penguin Classics (I judge books by covers):
10. D & G perfume La Lune 18:
11. American Apparel vintage floral bow headband (don't know why she can't wear a shirt and a headband at the same time):
12. To get into college: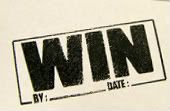 Yeah, that's basically it. Luckily for my parents, I'm asking for a new laptop battery and an iPod to replace my mini, plus maybe a few books. Oh, but if money were no object...