Heres the character i'm going to go as to G-con with, I just need a name for him, so post your ideas.
The theme is Military, Fantasy or Contemporary, i'm going with Military
heres his conbadge: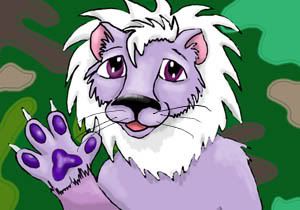 i'll be leaving for the con hopefully 3ish
all i need to finish is hat and head and claws.
so post the perfect name, if i choose you name i will throw you a gift maybe *smile*..