For my 18th birthday party I'm having a fancy-dress, space/sci-fi theme. Because I am an enormous, socially-retarded queen of Geekdom. Fact.

These are my current costume options:



CAPTAIN JACK HARKNESS



Pros:

- I love you, Captain Jack.
- Can make dirty innuendo all evening.
- Convince Rose to come as Ianto?
- Relatively easy except for the giant coat (but I recently saw a perfect one in Greenwich market for £25!) and old looking gun.
- I have a pair of high-waisted trousers with BRACES just screaming to be let out of the closet (rather like Kevin Spacey).


Cons:

- I make a very unconvincing man.
- Do I really want to be in drag at my 18th birthday party? Yes?
AERYN SUN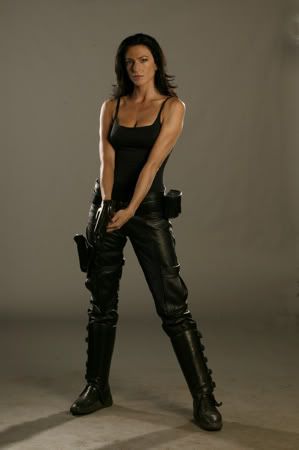 Pros:

- Farscape is probably the best thing ever, next to Torchwood. Although objectively, it is actually better than torchwood, because it has fucking MUPPETS. In SPACE. The mind boggles. Torchwood could do with some muppets, here and there.
- She kicks arse.
- My hair is now dark brown.
- All I need to do this is leather trousers (Camden Market, here I come. Oh, wait...), a gun holster, and a long pony tail piece. Actually, that's quite a lot.


Cons:

- I have a fringe. Very un-Aeryn.
- I would have to wear leather trousers. Erm.... no.
- No-one would know who the fuck she was.
ADMIRAL HELENA CAIN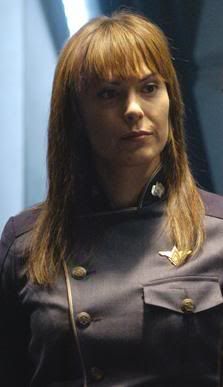 Pros:

- Heellloooo lesbians.
- She kicks arse.
- I have exactly the same hair-cut as her.
- I could convince Rose to come as Six/Gina.

Cons:

- I am not that into locking Rose in the hold and letting all my soldiers violate her.
- She is morally ambiguous/wrong.
- Where the hell would I get a Battlestar uniform?
- No-one would know who the fuck she was.
DANIEL JACKSON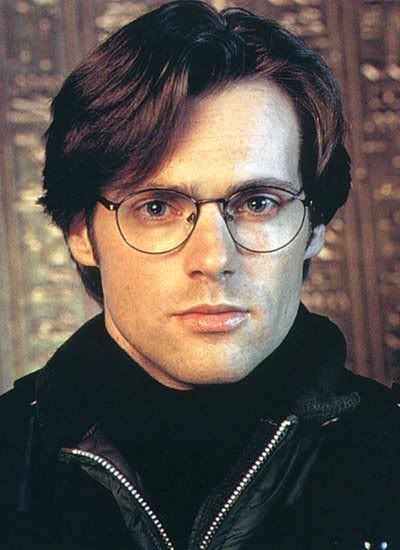 Pros:

- HA HAHA HA HA HAHA HA HA.
- I love you.
- He is a swashbuckling, space-travelling, archeologist/linguist/anthropologist. I mean, why wouldn't you want to be that?

Cons:

- Drag.
- Where would I get a Stargate uniform?
- No-one would know who the fuck he was.
THE DOCTOR



Pros:

- Everyone knows who he is
- I have converses, a trench coat, shirt, tie and waistcoat.
- I'm pretty sure I have a blazer and trousers suitable as well.
- Rose could come as Rose.


Cons:

- I'm not cool enough to pull this off.
- Hair? I mean, no one except Tennant could make their fringe do that.
JOHN CRICHTON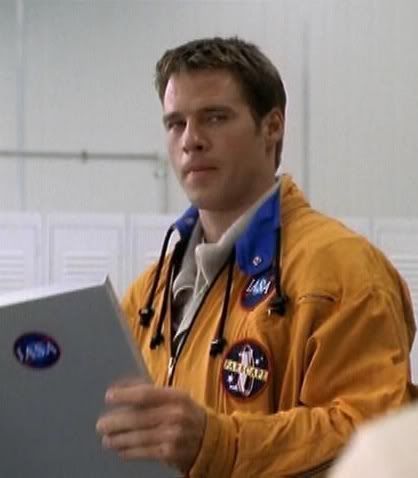 Pros:

- I found a website where you can buy those orange NASA suits.
- People don't necessarily have to get the Crichton bit to see I'm an astronaut.
- I really, really want one of those suits.


Cons:

- Hair.
- The astronaut suits are for children. I may have the bust of an 8 year-old boy, but I'm decidedly taller.
Decisions, decisions.