So for my birthday this year, my siblings gave me a mini me.


First, the camouflaging of briefs into boxers...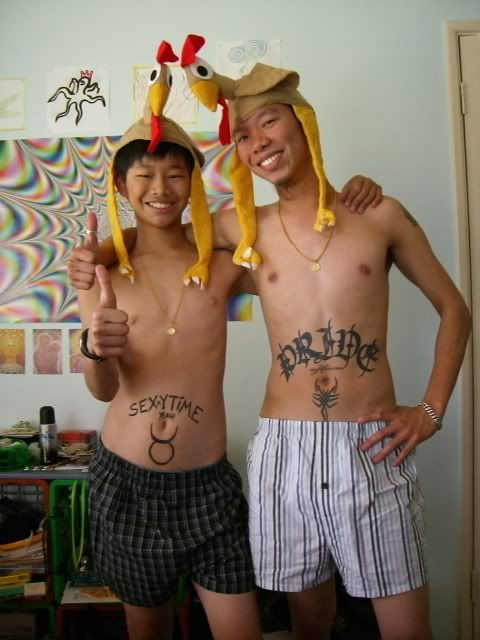 Water & metal roosters.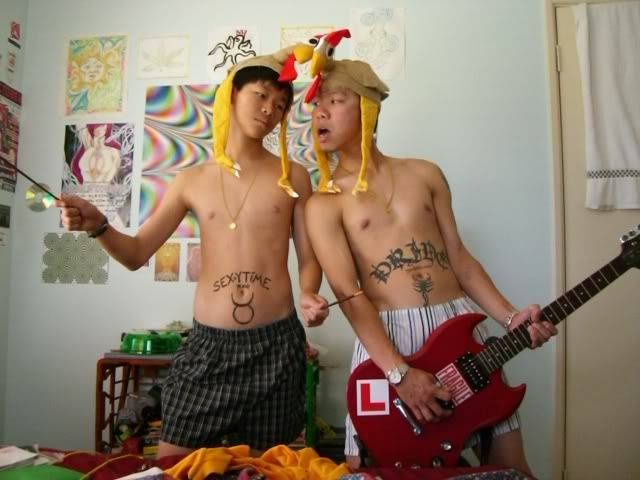 Cock & roll band.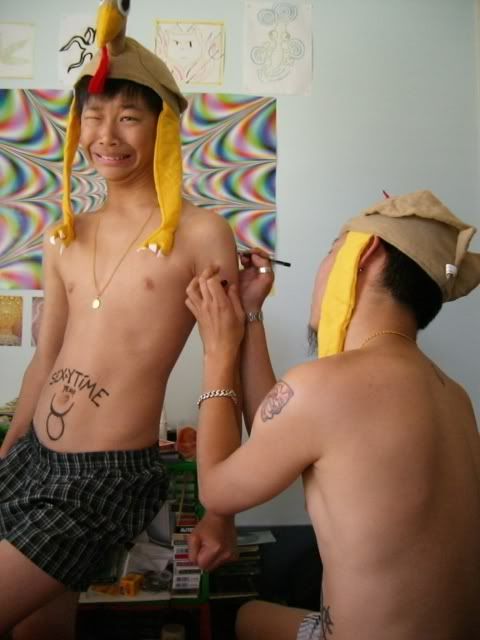 Because inking is a painful process...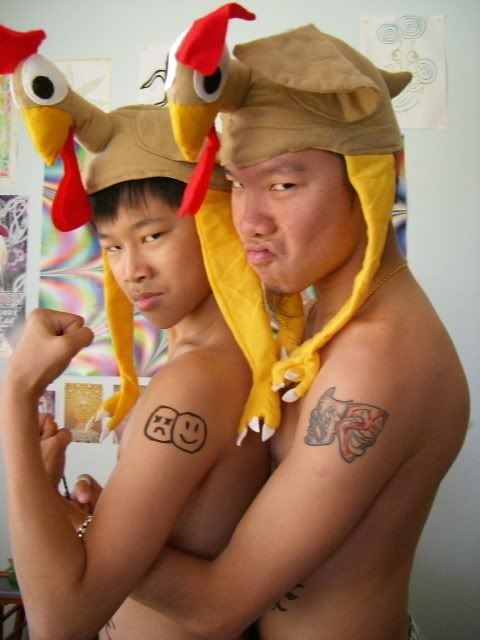 Cocks.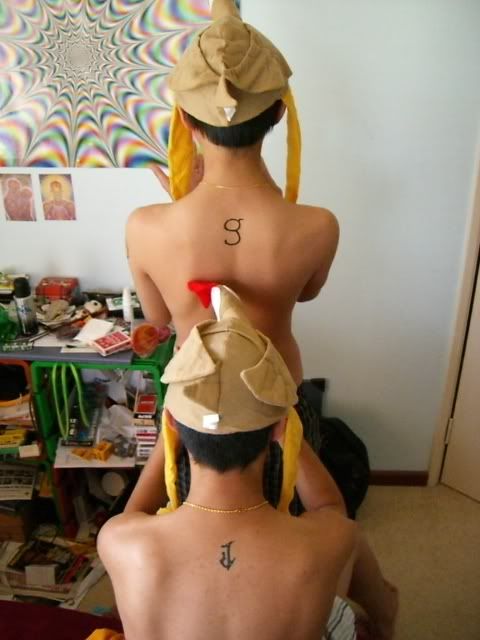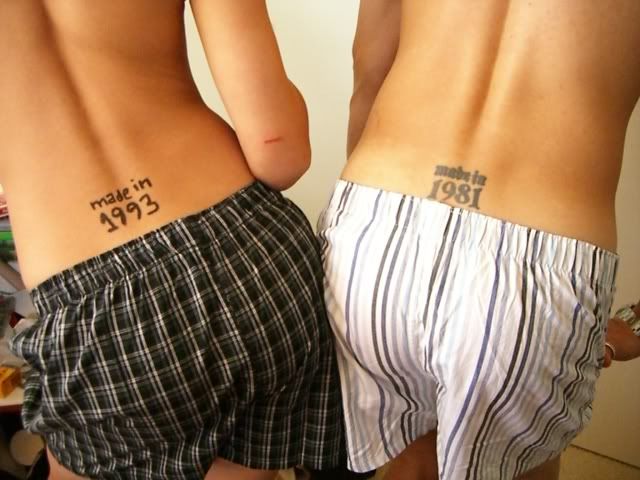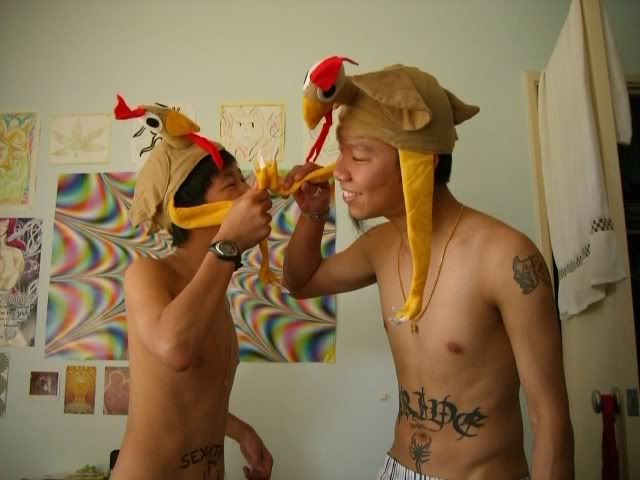 Hi-3!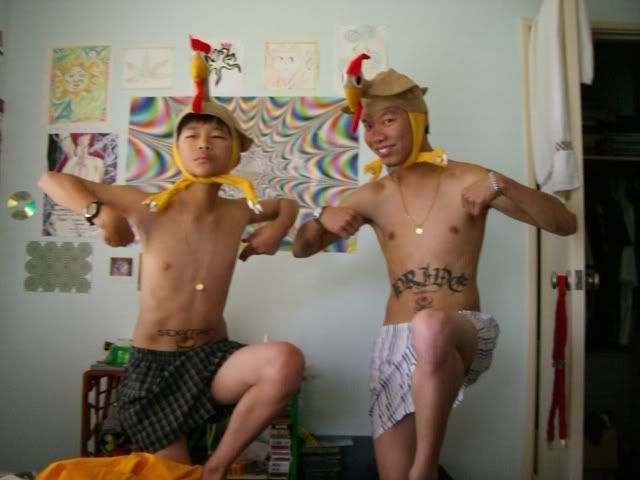 CLOSE-UPS: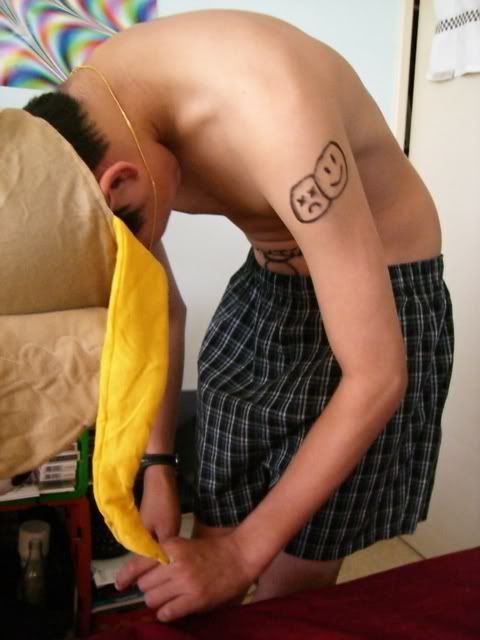 Gavin: "
Hey, I bet I can smudge the ink without using my hands...
"
Dressing back up.
Favourite picture.

P/S: To add to my transport problems, not only has my car been in the workshop coming 6 months now, last week my scooter also broke down & is now in the Honda workshop. Great. Once again, fuck you Tai Sui star...