| | | | | |
| --- | --- | --- | --- | --- |
| [ | mood | | | happy | ] |
ok.. now that my LJ works again. ULTRA WAS AMAZING.. AS I SAID B4. I didnt expect it to be that much fun. Just the dancing, the lights, the awesome music was just flippin the night away. Dayum.. and there were waaay hott guys. So Kell-Bell took meeh to the Viscaya then I went off with Tayler and Diana to Ultra. I got a free CD, which is off the wall and then i cut about 200 pplz to get my place in line with Tayler and Diana.. then we jumped a gate.. and yea. we jumped quite a few that day. Paul Oakenfold was crazy there musta been 10,000 pplz watching him. It was bloody murder to get in to see him, but we managed. Some pplz were rolling and they looked quite funny touching eachothers hair are sexual and shit. I could still smell the weed that was lingering every which way. oh and cloves are beautiful.
And, i basically danced A LOT. lost about 500 cals.. i've found my sport. haha. so.. I didnt take pics there but here's what i looked like when i went. sorry, i was quite a bad cam whore that day.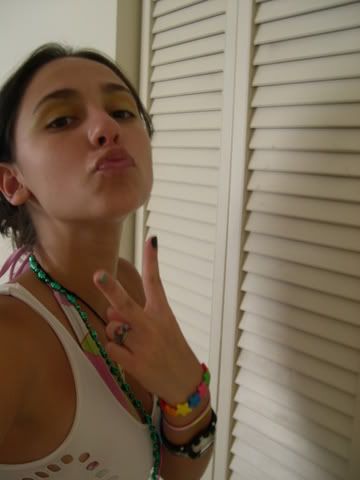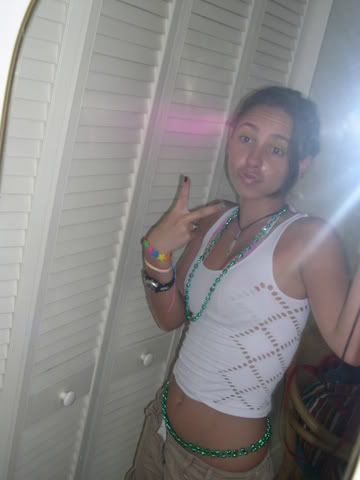 After, I went back to the hotel room and went to dinner. Then I thought, damn i'm bored, so i went into my car, pumped up the volume, listened to my great techno CD and decided.. Hey, lets call Erik. So Erik came over, we crashed this party where there were like 40+ year old.. and they were dancing, quite discustingly. Its pretty funny how at one moment they'd play Nelly-Its getting hot in here and then they'd play that Fill me up Buttercup song.. Random much? We got kicked out, but here's a pic we took while we thought we were cool enough to be at the party.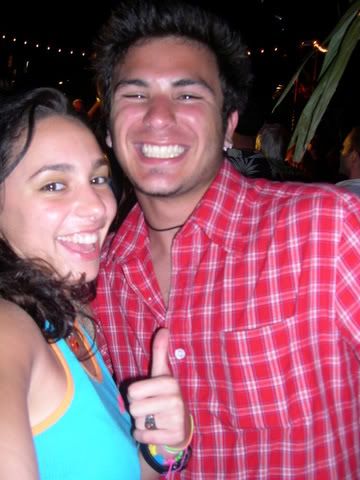 haha, Erik looks Asian.
Anyways, then we had a shoe fight..went to the pool, then he left.. and I went to bed.

That was pretty much the highlight of my whole Spring Break. March 26, 2005 Lives.