wowwww i cant remember the last time i wrote in this :|
haha and i have no idea what to say :|
i have an interview-thingy for kwik fit on wednesday, lets hope they like me. i hate my job so so so much and the bitches who work there.
i have no time whatsoever for girls who make up shit to try n get people sacked. but really, i pity her. she works in subway full time, her boyfriend works in mcdonalds full time, she's 17 and pregnant, good luck to her hahaha feel fucking sorry for the wean. she admitted to me the only reason she was trying to get pregnant is so she would get her boyfriend to stay with her.
was the most pathetic thing i have ever ever ever heard.
anyway, i got my braces offff :D:D:D finally, 2 n a half years of not smiling paid off!
theres only like 20 days of school left, ever :| it's pretty scary. dont even know what i'll be doing at the end of this year, maybe uni, maybe not. who knows?
things are going great with gav still :) year and a haalf and its still amazing, we're a good team.
gavs gone away on tour with flood of red until monday, im going to have such a boring weekend, none of my friends from school have any money to go out, i just want even a wee quiet drink! but naaaaw.
anyway, it'll probably be abother 6 months or something before i write in this again hahahah, oh well.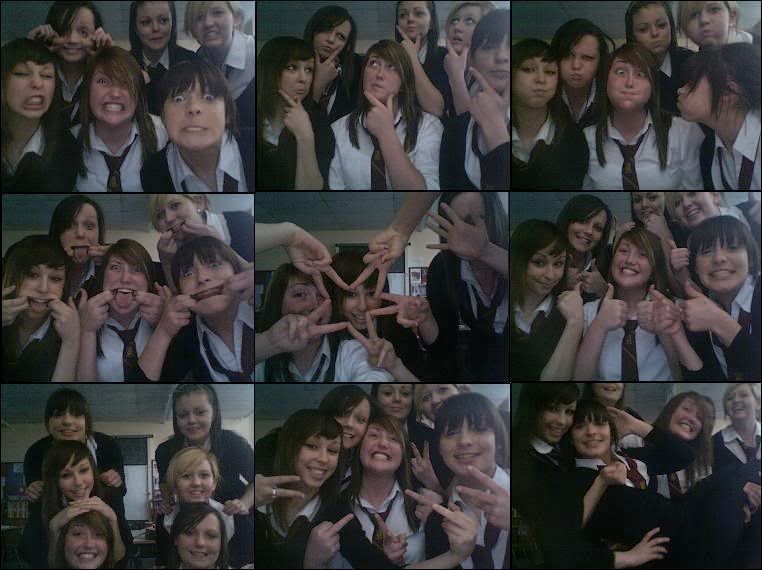 hahahhaa
xxxxx