Hi all!
Since we're in the xmas time i thought that i could post some xmas lovin with this picspam. I chose one of my fav roswell episodes:
Samuel Rising
Both the two xmas episodes of roswell are very metaphorical for this reason i love them. In "a roswell Xmas Carol" there was Max's dilemma about his healing power and God while in Samuel Rising we can find more than a message.
I made this picspam using screencaps that i made on my own from the original DVDs. Since they're HQ i will share them with you.

- Samuel Rising Max&Liz Picspam + 255 HQ screencaps -
- [2] Samuel Rising Max&Liz memory cards
!!!!!!!!please NO direct link of this picspam!!!!!!!!
if you want you can use some of these images as userinfo banners but credit me as the maker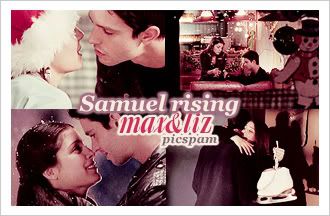 (
Collapse
)