'Follia' is made to this XD

I made a picspam about Max&Liz hands... because they're amazing.

I love when lovers touch their hands, it's such an intimate thing.
I always wanted to collect all their hands.. i hope that i found all of them or at least the most beautiful ones.

M&L hands are beautiful and sometimes they speak more than words
they often touch their hands, he often take her hand when they're together like if it's the most natural thing to do.
Sometimes they touch each other hands in order to tease each other or when they want to say "hey i'm here for you". I love the way he takes her hand into his. He always do it into such a gentle way. And her hands are so smaller than his.. they fit perfectly. They're so sweet.



Click for the original size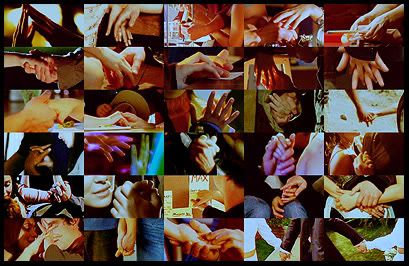 Please

do not use this picspam in order to make other things. If you can't help it, at least credit me.
But

do not use the wallpaper

in order to make other things!

Here the wallpaper


1024x768 version




Quote: Mario Benedetti, La Tregua


english version:



"she gave me her hand and there was no need for more.




She took my hand in order to feel that i was good.




More than kiss her, more than to make love, more than anything else,




she gave me her hand and this was love."




can you recognize the scenes by watching the hands? :D
Try to guess (and if you want put your answers here)

(select the hidden text below in order to read the solution. If you want to guess don't cheat):



Dreamer promo voices/firelight - Jason&Shiri into a magazine - monsters, the scene in the lab - heat wave slugs scene - the balance, first date - blind date - sexual healing - sexual healing, in the class - sexual healing, in the class - sexual healing, end - 4square at the crashdown - 4square at the crashdown - Max to the Max - destiny - destiny - destiny - the end of the world - a roswell xmas carol - w las vegas - w las vegas - busted, date - busted, prison - behind the music - samuel rising - a tale of two parties - 4aliens and a baby make out - 4aaab end - graduation, proposal - graduation, wedding - graduation, wedding.. go away together.


end of the solution