Every party has a theme. Everyone obeys the theme. Be it slutty or inappropriate or black and white or no pants allowed, everyone obeys the theme, and that is what makes parties out here so fantastic. Succeeding at making the act of getting ready just as fun as getting there, the parties I've attended out here have blown me away. People everywhere are so hopped up on entertainment that every night is a different lifetime.
I have been here for a couple of weeks now and I am still waking up every day and wondering how and why this place is so perfect.
Last night was our slut party. Well, sort of. We wanted a theme and although one had not been properly assigned, we showed up in our sluttiest anyway. Because that's how Bunny rolls. But of course, due to our slutty attire, the theme soon changed to "makeout party."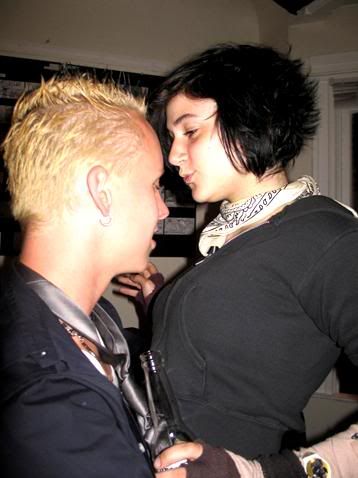 Token gay boy Chad. Every girl's gotta have one. Or a few. I think people in San Francisco are allowed to have more than one.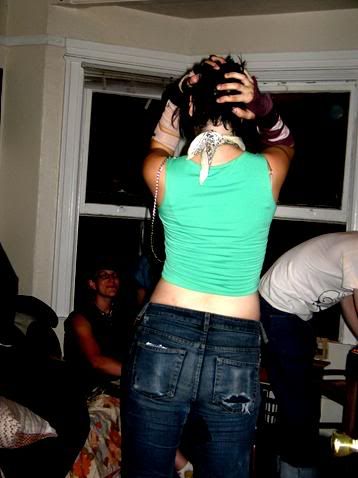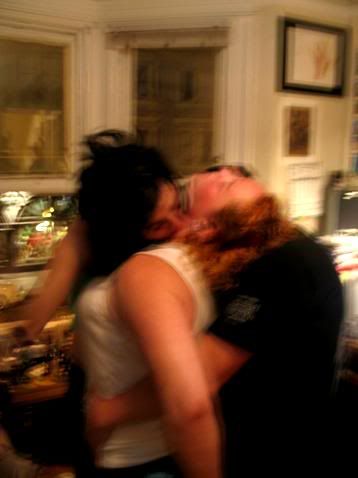 There were hickies and good times had by all.
I love this city.