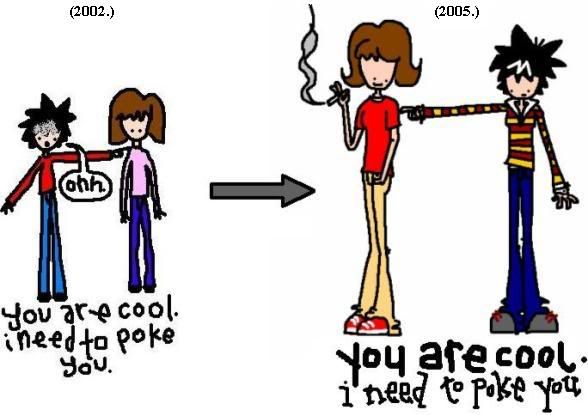 I have, to say the least, updated my style a bit since first realizing I had a little skill with a computer mouse.
---
Yesterday I received two more acceptance letters in the mail. One from the University of Hawai'i at Manoa, and the other from Hawai'i Pacific University, both in Honolulu.
Now, I have a decision to make here. I can either go to San Francisco or Seattle for art school, or I can live in Hawai'i (come on, it's Hawai'i) and go to school as an English major.
I wish I could have made this easier on myself by actually getting
rejected
from at least one of the schools I applied to. But hey, heaven forbid I could ever be associated with rejection of any kind.